Van Gogh painted with a ferocious spirit and often spoke of God in his letters to this brother Theo. Where did this come from, and what did he mean?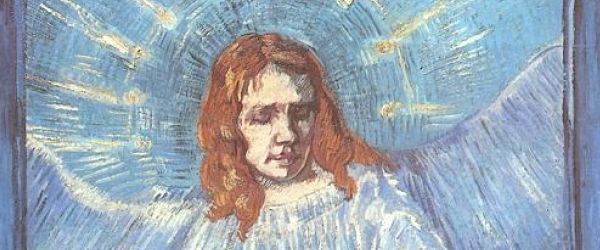 Van Gogh's Early Life
He was born in the south of The Netherlands in Zundert into a religious family, his father the local preacher. It was small-town Dutch living, and a very close and religious community. After attending boarding schools Van Gogh himself turned to religious study.
Throughout his life he was moved by others, it seems Van Gogh was always attracted to those who needed help, the poor, the ones weighed down with trouble and grief.
And it was here that Van Gogh could see the purpose of religion, it helped to give clarity and purpose to those that needed it most.
Van Gogh and Religion
Van Gogh attempted to study Theology at the university of Amsterdam, and frankly, this could have been the end of Van Gogh, the artist, had he succeeded. He was not accepted and while that was a huge blow for Van Gogh he did not give up on religion, and took a position as a missionary in a small mining village in Belgium.
It is here that his life changed, and moved away from religion as his life calling. Van Gogh started to ruffle some feathers with his superiors when he gave away his nice lodgings over a bakery to a homeless man, and moved to a hut near the workers where he slept on straw.
He was eventually dismissed for these acts as they were seen to be undermining the church.
Religion and Art
Van Gogh had no choice now but to turn to art, and he did so with a religious-like attitude. He was one of the most prolific painters to have ever lived, and his subject was those he tried to help as a pastor, the poor and the less fortunate, the peasants and farmers, the fishermen and weavers.
It can be said that through painting Van Gogh was always searching for God, his focus was always on that that was universal and that connected humanity, and yet was mysterious sometimes in ordinary life.
He too occasionally painted churches, where he had spent his younger years hearing about the lessons of the bible, such as
The Church at Auvers
,
Old Church Tower at Nuenen
and
Congregation Leaving the Reformed Church in Nuenen
, but he believed now that God wasn't situated in those lonely and dark rooms, but out in the world, in people, in nature.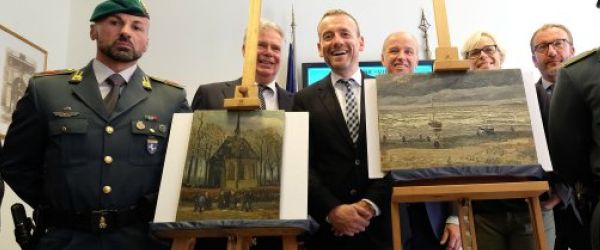 And so it turned out that Van Gogh's religious views were much like his art: too modern for his time. In a way we can still call him a preacher, his art is testament to his worldview and his deep-held beliefs of God and the spiritual.
Luigi Bonvenuto
- 20-01-2020
Very interesting, I never knew that. I really appreciate Van Gogh's artwork and I never saw his paints before as a way to preach the message of God