Thank you for visiting Van Gogh Studio. We would love to hear from you.
Do you have a question about delivery time, quality, size, Van Gogh or art in general? Or would you just like to talk before ordering? Please contact us.
Are you visiting Amsterdam? Come and have a look at our paintings! We can welcome you by appointment in our showroom at Nieuwe Kerkstraat 22. Please contact us before.
Van Gogh Studio
Nieuwe Kerkstraat 22 (showroom by appointment)
1018 EB Amsterdam, The Netherlands
KVK 17124219, BTW NL001781969B41
Phone: +31626526163
Did you know..?
Would you like to read some
interesting facts about Van Gogh
? Van Gogh's letters inspired us to write about his life, his thoughts, his friendships, his passions, his struggles and of course about his paintings.
November 10th:
Van Gogh after Millet
November 15th:
Win a Starry Night replica
November 18th:
How do you pronounce Van Gogh?
Please find the contact form below. We usually answer within 12 hours and very often within half an hour. You may want to check your spambox if a reply takes longer.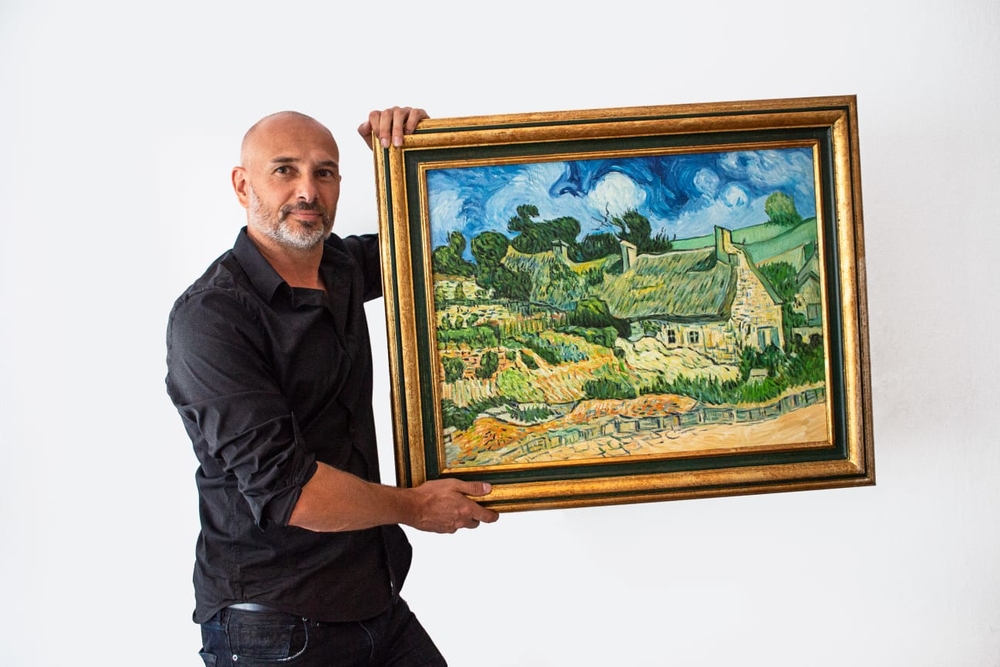 Erik van der Velde,
info@vangoghstudio.com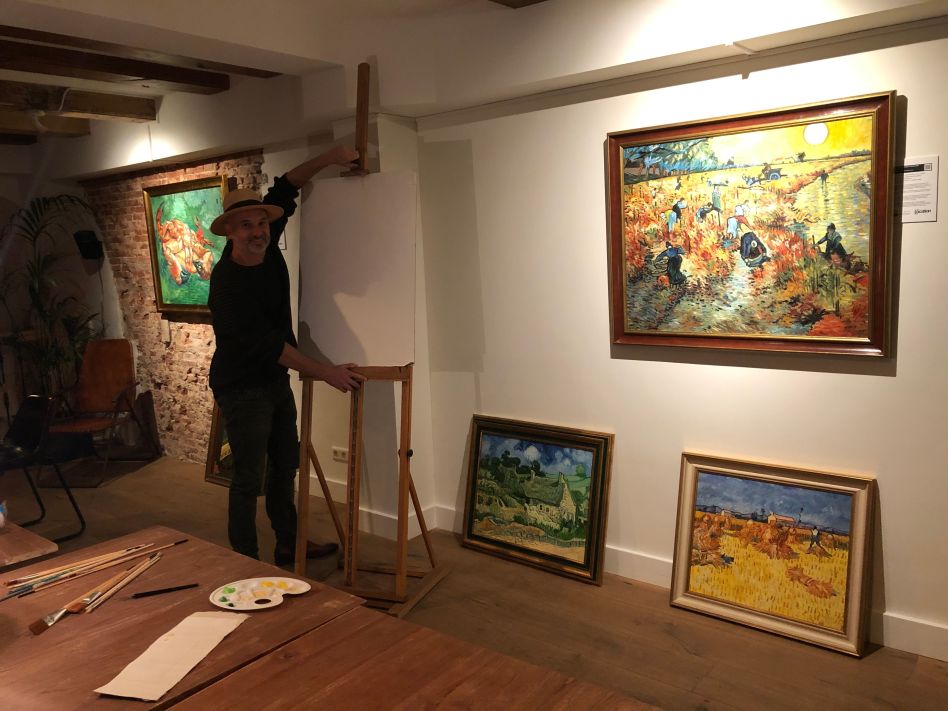 Van Gogh Studio showroom in Amsterdam