Follow in Van Gogh's footsteps in Amsterdam.
The Van Gogh Museum is one of the main attractions in Amsterdam. Millions of people admire world famous paintings like the Sunflowers, Blossoming Almond Tree and The Potato Eaters every year.
But not many people actually visit the places in Amsterdam where Van Gogh spent his time.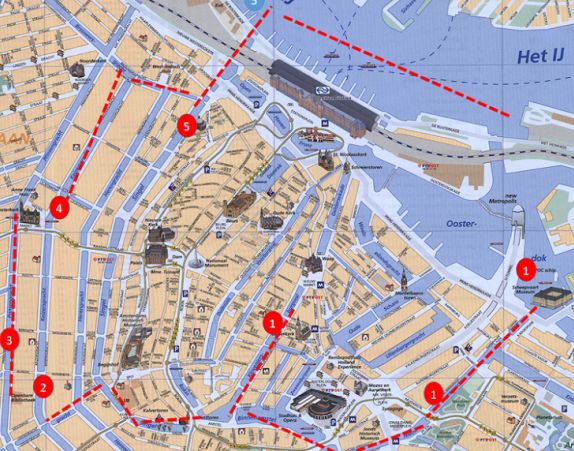 Where in Amsterdam did Van Gogh live?
Vincent van Gogh lived in Amsterdam when he was 24 years old, before he started his career as a painter. Where did he live? What did he do? How was his life in 1877 – '78? Let us show you!
Where in Amsterdam did Van Gogh paint?
At a later age, when Van Gogh had decided to dedicate his life to painting he came back to Amsterdam to learn from Rembrandt's works in the just built Rijksmuseum.
If only he knew there would be a Van Gogh Museum only a stone's throw away one day.
During that same visit to Amsterdam in 1885 Van Gogh painted the View of Amsterdam from Central Station before taking the train back to Eindhoven.
Also to Van Gogh Amsterdam was an old city and many houses have not changed since then. Imagine being at exactly that same spot to see what he saw at that moment.
Yes it's a Dutch Tour: get on your bicycle!
Your tour guide Marie-Louise (she grew up in the village of Zundert, just like.. Van Gogh!) will show you around Amsterdam in the most typical Dutch way: by bicycle.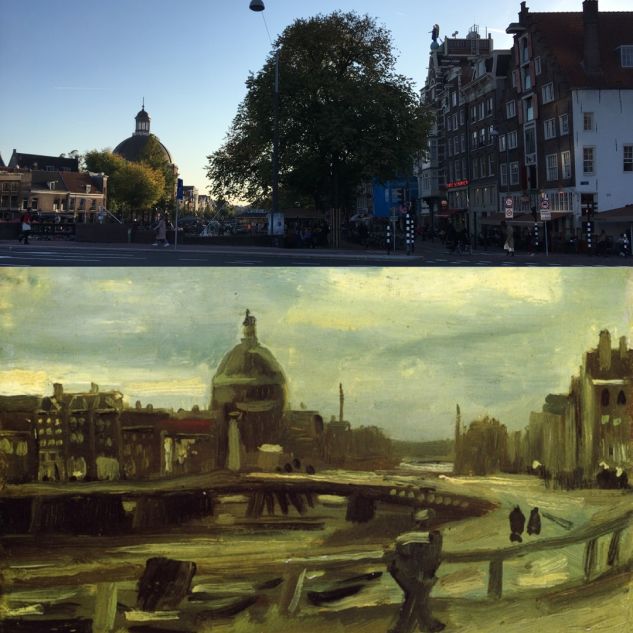 View of Amsterdam from Central Station, 1885.
During 1,5 hours you will also see where Van Gogh's niece lived whom he fell hopelessly in love with and the place where he was educated to become a vicar.
Contact
us for more info. Estimate group price Van Gogh Bike Tour:
4 people 300 euro, including bike rental.
5-8 people 400 euro, including bike rental.
Would you rather do the tour by boat? Let us know.