Van Gogh's missing paintings
Van Gogh produced some 2000 paintings and sketches. Unfortunately not all these works have made it to the present day. There are 85 works in total today missing or in unknown locations.
It is possible some of them still exist, but their whereabouts are not known, and they have not been seen in public for over fifty years. Six paintings have been confirmed destroyed in fires, five of those were related to the Second World War.
It's a great shame the world has lost these works. Van Gogh Studio has chosen a few of their favourites to detail here:
Half Figure of an Angel (after Rembrandt)
The whereabouts of this famous painting is no longer known. It is Van Gogh's painting using Rembrandt as the main inspiration. It is not known if it is copied or inspired by a particular work or is just more about the spirit and tone of Rembrandt.
It has multiple tones of blue and depicts a haloed angel deep in contemplation.
Still Life: Vase with Five Sunflowers
This has always been the greatest of losses for Van Gogh academics and fans alike. One of the iconic sunflower series, its demise is still somewhat of a mystery.
It is a beautifully striking painting, the strong blue background contrasts with the vibrant yellow, especially when in the frame that Van Gogh designed for it, a brownish yellow, instead of the very plain white ones of the time.
It helps to give the painting even more life. The report believed to be most believable is that
the painting
had been brought to Japan by a collector, but was lost when his house was burnt to the ground from American bombing.
The heavy frame, the one that Van Gogh had designed, is said to be one of the reasons it wasn't able to be saved.
The Painter on His Way to Work
This is another painting lost to fire, from an air raid on Germany. It is a rather beautiful rendition of a painter, based we assume on Van Gogh's daily pilgrimages into the fields.
The image of the painter in the centre of the canvas, frozen in mid-step is one of purpose, the only company on his journey, during his occupation is his shadow. This too is where Van Gogh Studio takes its logo.
Though these missing paintings are lost or destroyed we are still able to obtain high quality images of them, so a great reproduction is still possible.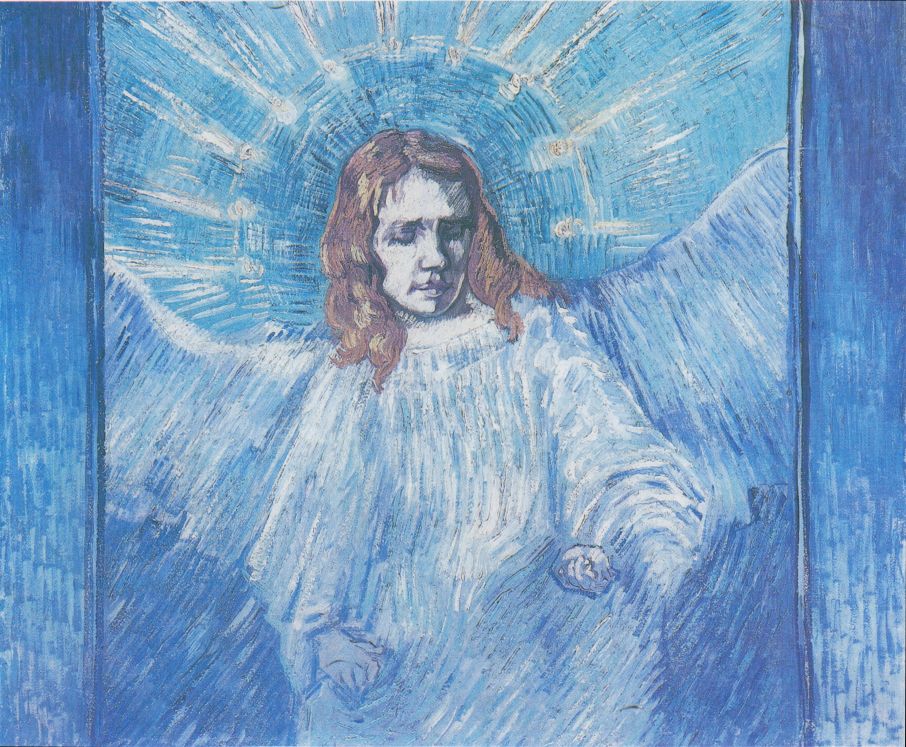 Van Gogh's "Half Figure of an Angel after Rembrandt"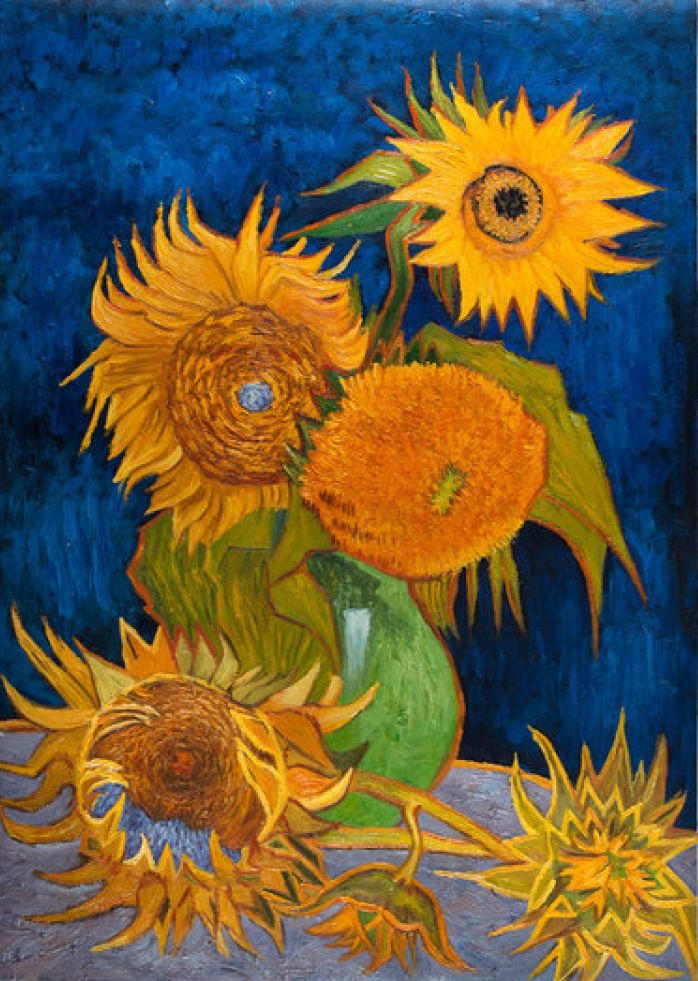 Our hand-painted reproduction of Van Gogh's '
Five Sunflowers
'
Your Daily Dose of Van Gogh
What did Vincent van Gogh write on this day?
Find out in your
FREE Van Gogh e-book
.
Hundreds of questions answered by Van Gogh himself!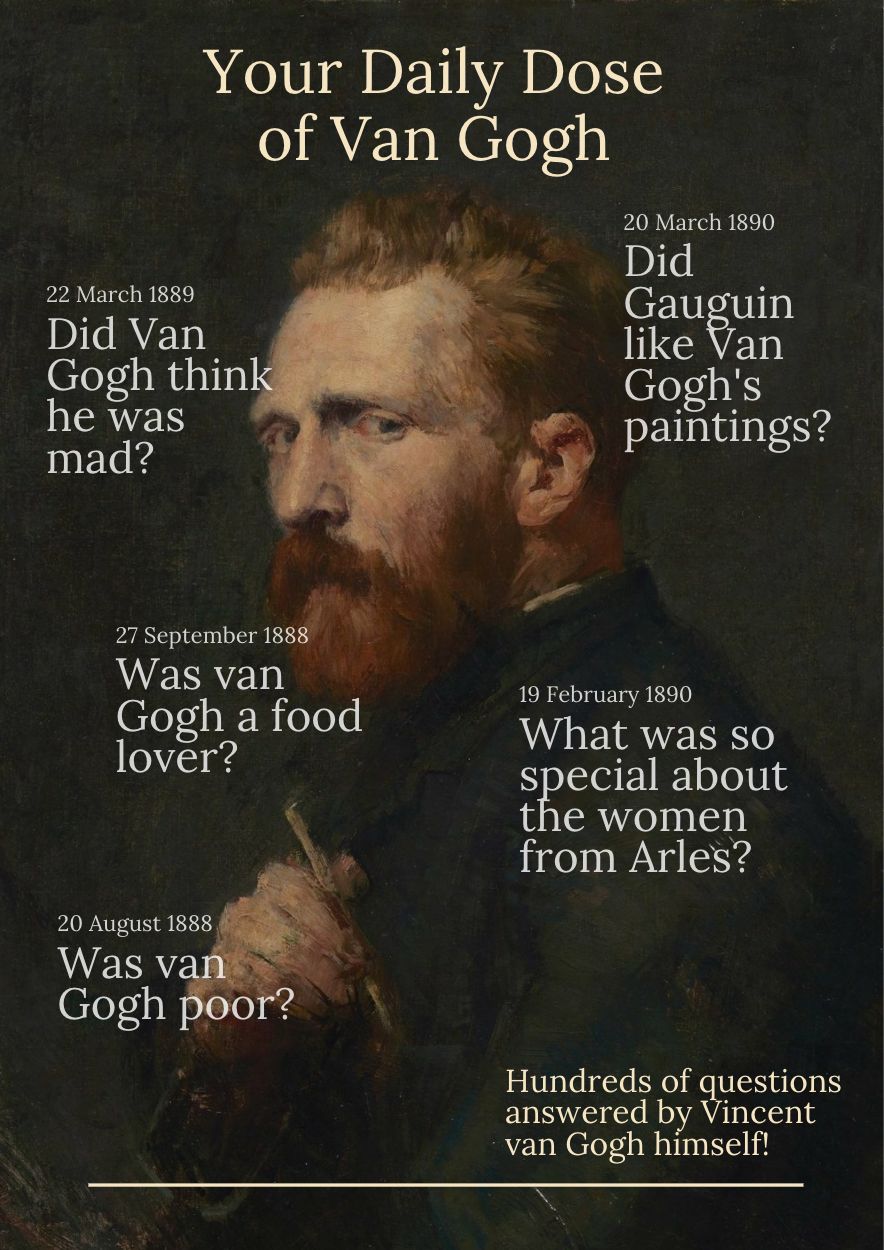 Jen
- 03-08-2023
I have one .