The mystery of Vincent van Gogh's last painting
It's long been thought that
Wheat Field with Crows
was Vincent van Gogh's last painting. This could be because of the neat way it fits into the Van Gogh story and his narrative of falling deep into a depression that pushed him to suicide.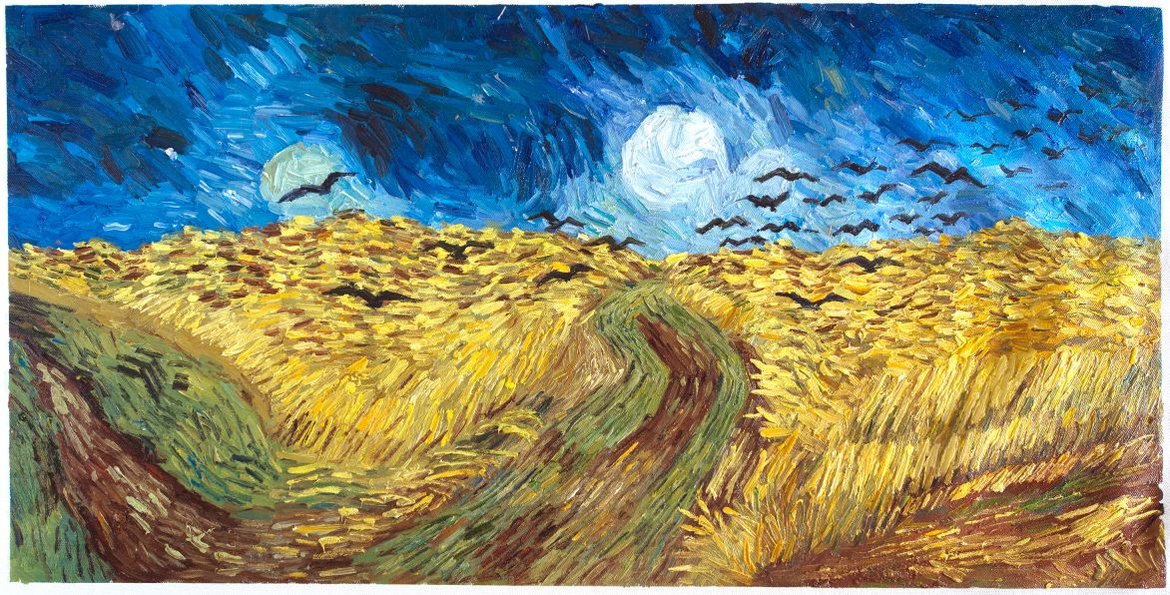 The art work is full of loneliness and intensity, a dark and brooding sky with a path that is cut off, and crows flying toward or away from the viewer, it is hard to tell.
The elements at play in this painting seem to point toward the end for Van Gogh and has been both used in the films Lust for Life and Vincent and Theo as his last painting for dramatic effect.
The Fields
The painting then that experts believe to be his last is
The Fields
. It hung in his room as he died, suffering from gunshot wounds, with Theo by his side. And was auctioned for sale some eight years ago.
It does not have such an intense array of emotions, though the sky still harbors a haunting quality. It shows the undulating fields leading off into the distance, and is more connected to wonder for the environment, as all Van Gogh's work does, even Wheat Fields with Crows.
Van Gogh's last months
During Van Gogh's stay in the Ravoux Inn in Auvers where he eventually died, he created some 70 works in a three month period. A remarkable output for a man whom depression was clinging to.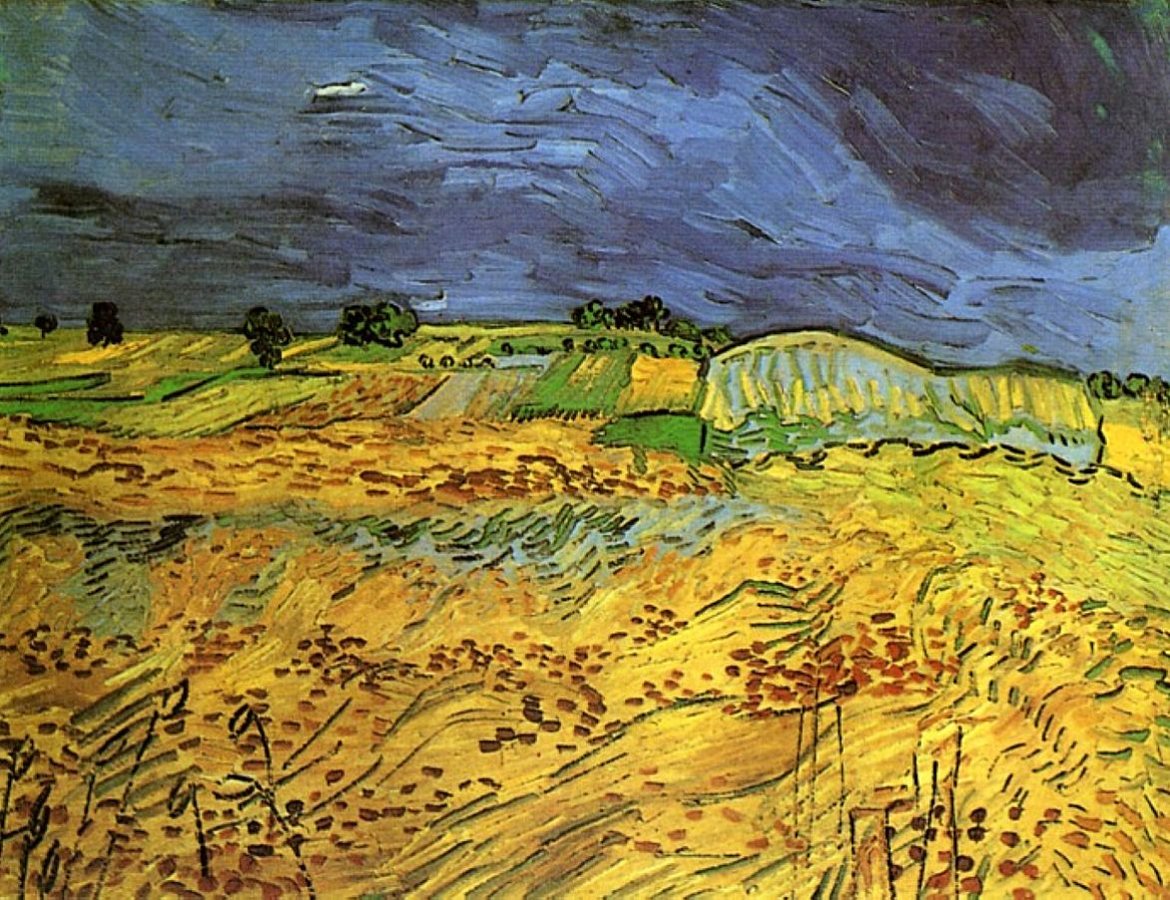 His final series of paintings were all based on the wheat fields. He was also aware of the mood of these paintings and was proud of what he had captured, looking forward to sharing them with Theo on his next trip to Paris:
"They are vast fields of wheat under troubled skies, and I did not need to go out of my way to try to express sadness and extreme loneliness. I hope you see them soon – for I hope to bring them to see you in Paris as soon as possible, since I almost think that these canvases will tell you what I cannot say in words, the health and restorative forces that I see in the country," he said.
Order a hand-painted reproduction of Van Gogh's last painting
Get your own copy of
Wheat Fields with Crows
or
The Fields
here.
Your Daily Dose of Van Gogh
What did Vincent van Gogh write on this day?
Find out in your
FREE Van Gogh e-book
.
Hundreds of questions answered by Van Gogh himself!