What was Van Gogh's romantic life like?
There is no way around it, Van Gogh was unlucky, extremely unlucky, in love.
Young Love
During his early years Van Gogh proposed to two girls whom he had met and could not stop himself from confessing his feelings, both turned him down. Some years later he met his cousin, Kee, who had become recently widowed.
Vincent enjoyed their long walks and wasted no time in declaring his love and proposing marriage. The family shocked, Kee became the third to decline Vincent's advances, forcefully exclaiming, 'No, nay, never.' Van Gogh continued to pursue her but her family stepped in.
From then on he would not propose again. He would though still find love and companionship.
Disapproved by his family
Van Gogh was attracted to intelligent women who had endured difficult lives. This extended to people looked down upon, including prostitutes.
And it was with Sien, a prostitute that Van Gogh had his longest relationship, inviting her and her young child to live with him and also to be his model for painting studies.
This arrangement, strongly disapproved by his family, lasted for 18 months, and provided Van Gogh with the closest taste of family life he would ever get.
Van Gogh alone, painting
The other two significant relationships in his life were with his family's neighbour, Margot, who attempted suicide when their relationship was frowned upon, and also a restaurant owner in Paris.
But both quickly ended and Van Gogh would go back to spending large amounts of time alone, painting. He would make do by going to brothels when he could afford it.
In a letter to his sister around this time, he wrote: 'For my part, I still continually have the most impossible and highly unsuitable love affairs from which, as a rule, I emerge only with shame and disgrace.'
Romance and longing in Van Gogh's art
Van Gogh felt it important that art be about love, and that the artist should know what it's like to feel this emotion. In the end we can see Van Gogh knew a great deal about love and romance when we look at his work.
For example, in
Starry Night Over the Rhone
a couple, arm in arm, wander under the most wondrous night sky, a painting equal to the most romantic of poems. Alternatively in
The Brothel
Van Gogh portrays the longing and darkness that can be found in some late-night establishments, when finding love on your own terms has become impossible.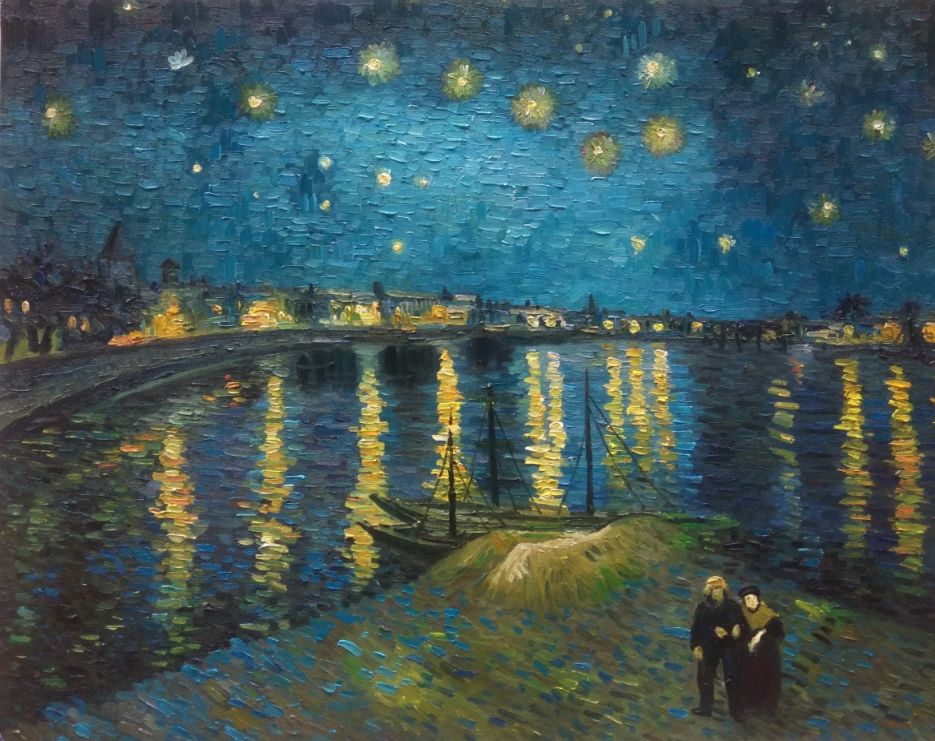 Starry Night over the Rhone
, hand-painted reproduction in oil on canvas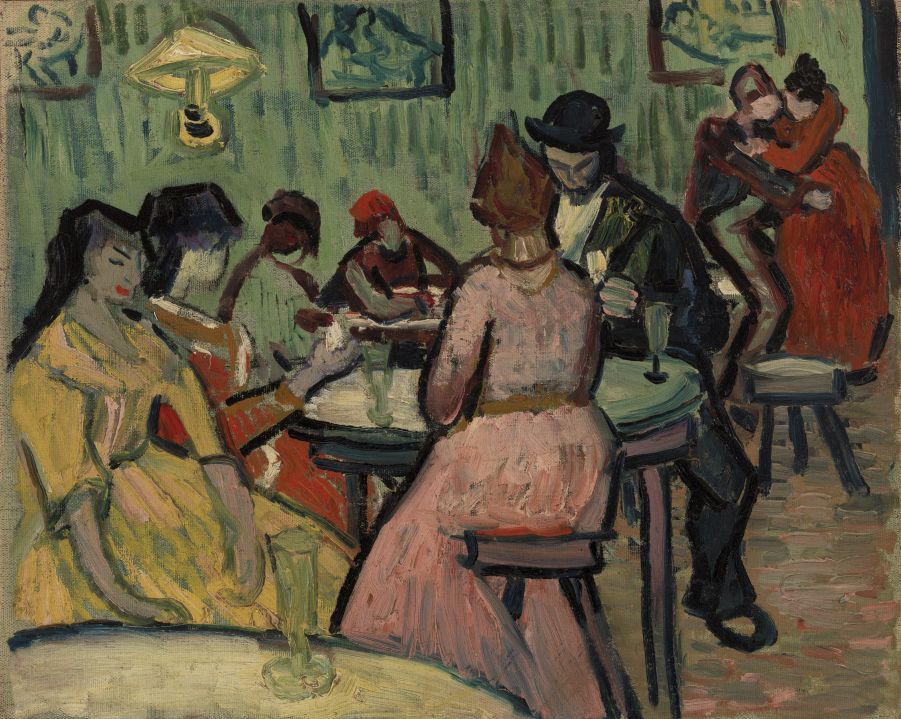 The Brothel
by Vincent van Gogh
Your Daily Dose of Van Gogh
What did Vincent van Gogh write on this day?
Find out in your
FREE Van Gogh e-book
.
Hundreds of questions answered by Van Gogh himself!