How much are Van Gogh's letters worth?
Van Gogh was not only an exceptional painter, but also a great writer of letters. His letters give us valuable insight in what Vincent actually thought about painting, nature, friendship, life. His letters show us how he struggled and what made him happy. Van Gogh's personal tone and lively language help us to better understand his now world famous artworks. Is it possible to put a price on his letters?
210.600 euro for one letter.
The answer is yes. Meaning that yesterday letter
716
was auctioned in Paris. The Vincent van Gogh Foundation bought the letter for 210.600 euro to be exhibited in the Van Gogh Museum in Amsterdam. It was one of the few privately owned letters and will soon be shown to the public.
Van Gogh and Gauguin writing together.
The auctioned letter is the only letter where Van Gogh leaves space for Paul Gauguin to write to their mutual friend
Emile Bernard
. Gauguin had just moved into Van Gogh's '
Yellow House'
in Arles in October 1888. Their fellow artist Bernard was to come and live with them as well making the house the 'Studio of the South'.
The Brothels
The letter, dated Thursday 1 or Friday 2 November 1888 refers to two of Van Gogh's paintings in this part:
"Now something that will interest you — we've made some excursions in the
brothels
, and it's likely that we'll eventually go there often to work. At the moment Gauguin has a canvas in progress of the same
night café
that I also painted, but with figures seen in the brothels. It promises to become a beautiful thing."
You may also like to read: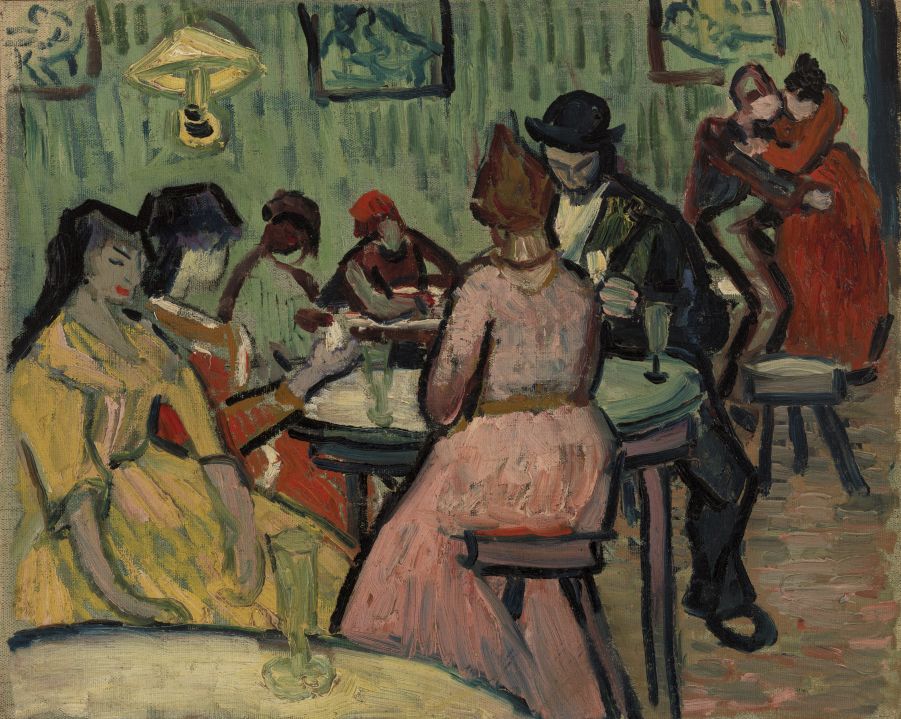 Van Gogh's panting
The Brothel
.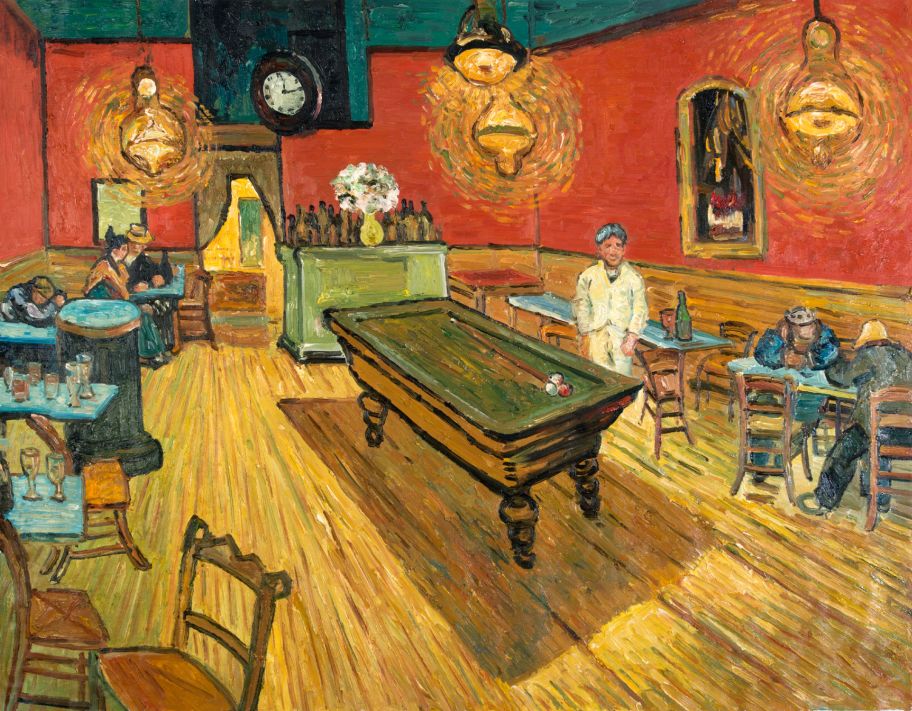 Our hand-painted reproduction of the
Night Cafe
.