As close as you can get to a real Van Gogh!
Van Gogh Studio is located around the corner from the Van Gogh Museum in Amsterdam: Now you can take museum quality replicas home with you!
Great art inspires us every day – but why should it only be accessible in museums or hidden away in private collections?
Van Gogh Studio's magnificent Van Gogh replicas let you take great artwork home with you.
Our artists have all trained for years to master van Gogh's distinctive painting techniques, giving you unique hand-painted replicas that look identical to the original.
Our location near to the world-famous Van Gogh Museum, combined with years of research, has given us an eye for detail that makes our Vincent van Gogh replicas the finest in the world.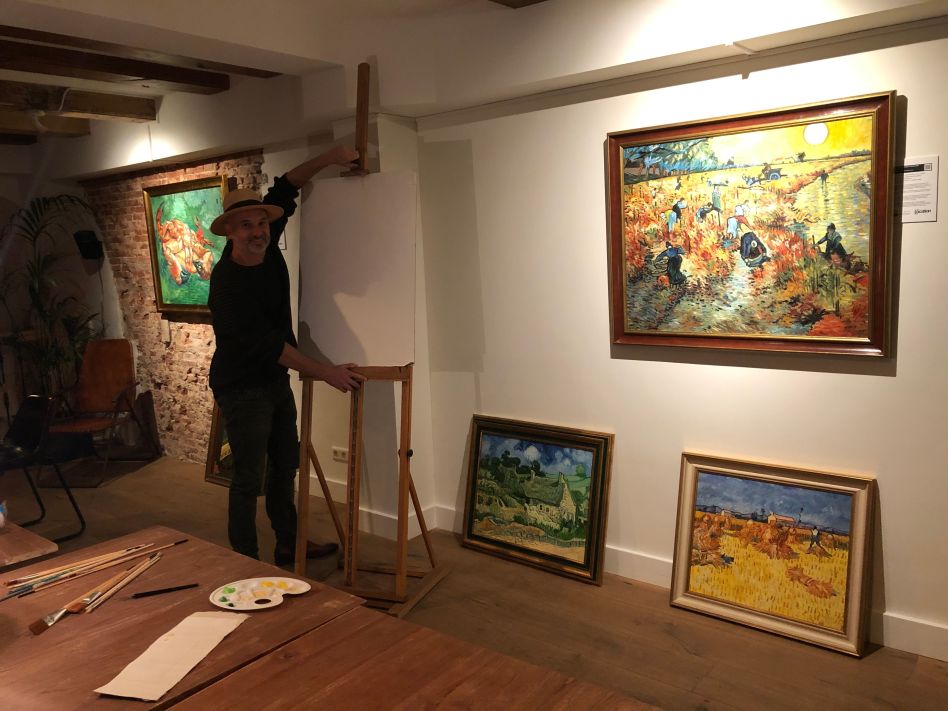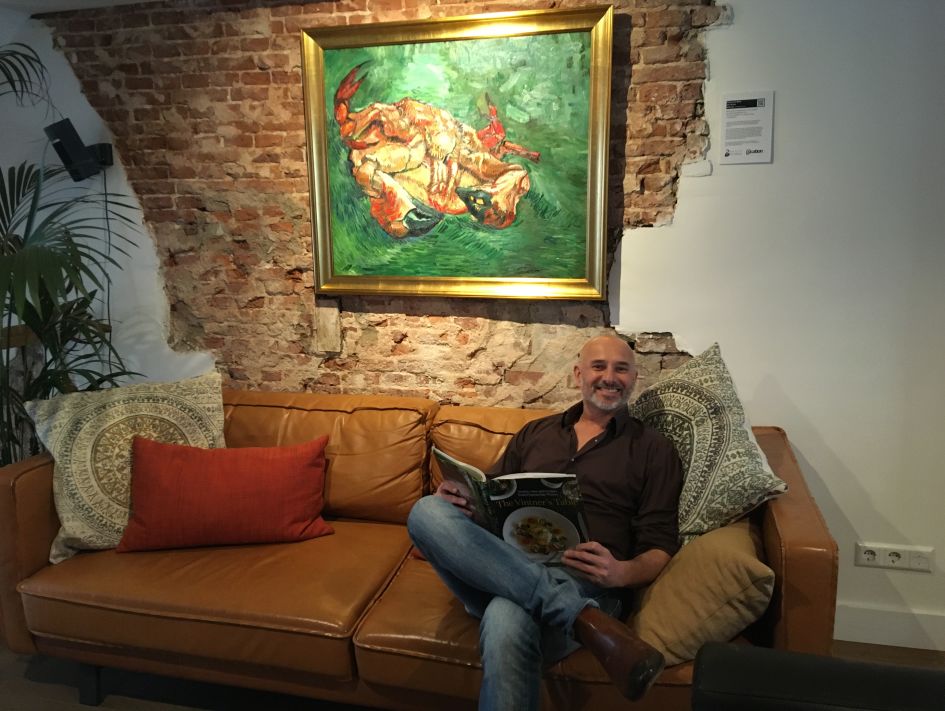 The best alternative to owning a real Vincent van Gogh painting.
"It's really just like the one in the museum!"
Van Gogh Studio ships around the world – since 1994, we have reproduced Vincent van Gogh's work for customers in over 45 countries. Take a look at their happy
reviews
.
Every painting delivered is checked and given a final approval before being sent to you – just like Vincent van Gogh, we are perfectionists when it comes to our art.
Buy hand-painted Van Gogh replicas from any of our selected masterpieces.
Over the course of his lifetime, Van Gogh created around 900 oil paintings; we chose
150 of his masterpieces
. These works represent the artist at the height of his art as well as his most popular pieces.
Today, these influential paintings hang in the galleries of museums like Amsterdam's
Van Gogh Museum
and the
Muséee d'Orsay
in Paris.
Customized Vincent van Gogh replicas
If you want to buy a replica of one of van Gogh's artworks that isn't featured in our 150-strong collection of selected masterpieces, please
contact
us! We can reproduce any artwork you request at any size.
Did you know..?
Would you like to read some
interesting facts about Van Gogh
? Van Gogh's letters inspired us to write about his life, his thoughts, his friendships, his passions, his struggles and of course about his paintings.
May 13th:
Follow in Van Gogh's footsteps in the South of France.
June 9th:
Why did Van Gogh not paint Roman remnants?
July 11th:
Follow in Van Gogh's footsteps in Nuenen
Your Daily Dose
What did Van Gogh write on this day?