What does Starry Night mean to you? - Murat Yildirim
Murat Yildirim contributed to our instagram account
@amazingstarrynights
with his amazing Starry Night artwork. We asked him these questions:
What does Starry Night mean to you?
Murat:
In normal life, I am someone who loves the night more than days. So everything that calms me is an inspiration for me. It gives me unlimited inspiration in Starry Night and there is always room for me from other cult paintings.
The illusion of the brush strokes used in the stars makes me abstract. Van Gogh took this photo just before sunrise. He chose the moment when our planet was quietest, perhaps the most time-inspired time frame for Van Gogh to be before sunrise.
Which other Van Gogh paintings do you admire?
Murat:
Van Gogh's second work I admire is "
Prisoners Round
". In fact, this work is a copy of Van Gogh's Gustave Doré, but I believe it has a very different meaning in its own way. It reminds me a bit of Escher's "
Ascending and Descending
" work.
How was it to create your Amazing Starry Night?
Murat:
Nothing I've done for a long time satisfies me and I wanted to create something that wasn't done. After a long experiment, I developed such a technique. I wasn't guessing that you would love it so much, and after doing this job, I felt like Jackson Pollock :) As he continued his art life in a mediocre way for many years, he caused a light on everyone's mind with the performance art he developed.
It was far beyond my estimates, this is how my works stand out. The fact that more people see my art encourages me to produce better works.
You may like to read more
interviews
.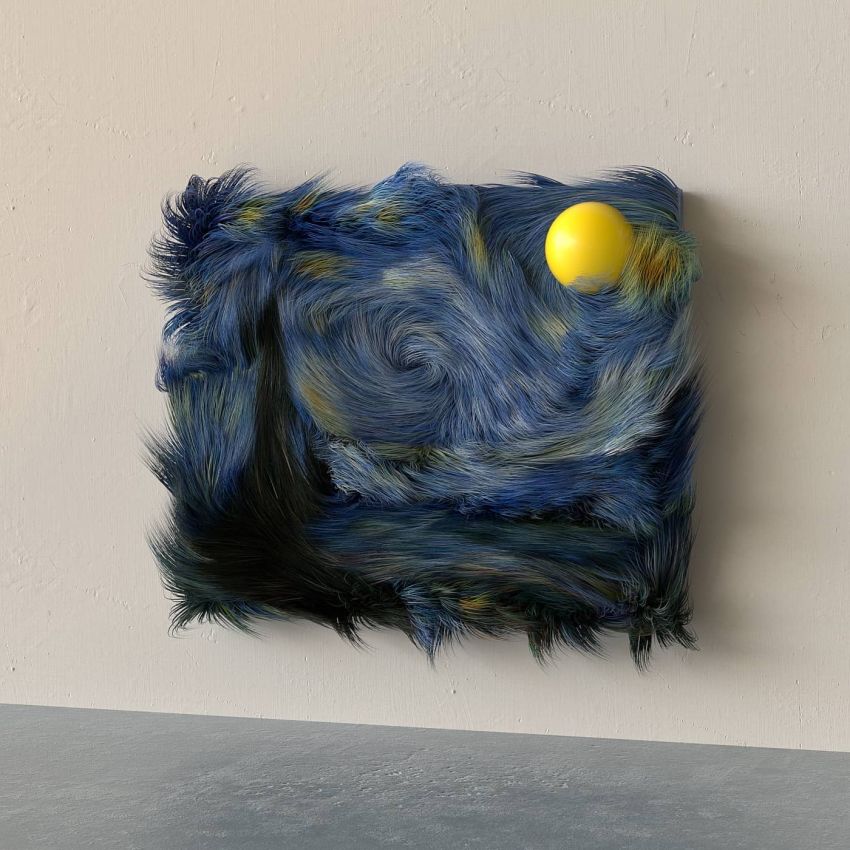 Murat's amazing Starry Night
Follow us on insta
Would you like to see more amazing starry night creations? Follow our instagram account
@amazingstarrynights
Would you like to see more of Murat's posts?
Follow his instagram
too! Also check out his
website
.
Check out our Starry Night replica
Are you a Starry Night fan like Briggit? The original Van Gogh painting can be visited in the MOMA museum in New York.. and is not for sale. Our hand-painted
Starry Night reproduction
in oil on canvas could be the best alternative.