Which painting did Van Gogh sell?
The one painting Van Gogh sold
Other than paintings that Van Gogh gave to friends, or swapped for other work, there is only one he sold during his lifetime.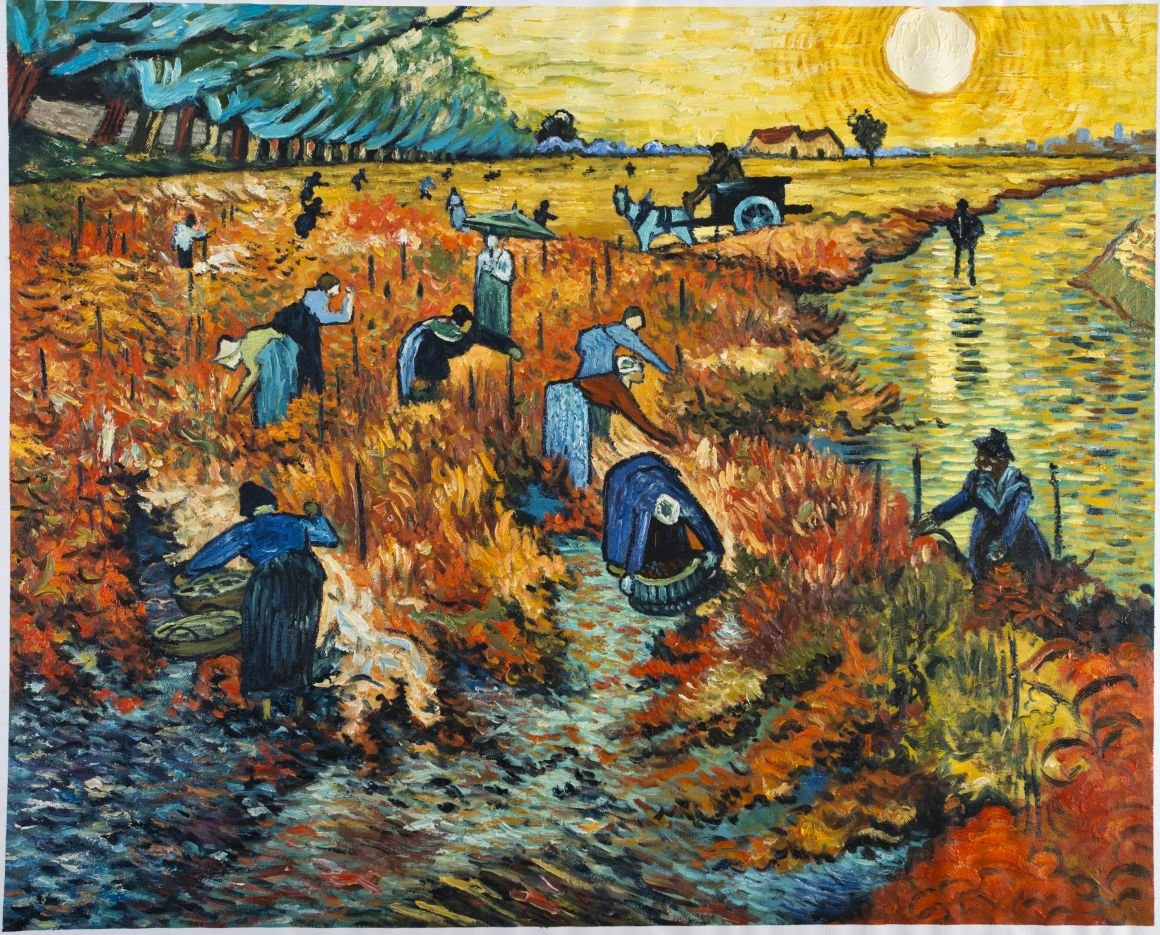 The Red Vineyards near Arles
was painted in 1888, one of many landscape paintings Van Gogh did during this period, detailing the environment and those that spend the days working within it.
In a letter to his brother Theo, Van Gogh describes the scene he painted: "… we saw a red vineyard, all red like red wine. In the distance it turned to yellow, and then a green sky with the sun, the earth after the rain violet, sparkling yellow here and there where it caught the reflection of the setting sun."
Reds, yellows, violets and greens
The painting is huge mix and contrast of colours, the sun low in the sky sends warm yellow light out into the red fields, colouring everything and providing a strong source of light on all the workers nearing the end of their working day.
The eye is lead from the field out toward the horizon and then to huge ball of intense light.
A fellow painter knows a good painting
It was purchased at an exhibition in Brussels, and sold to Belgian artist and art collector, Anna Boch. Van Gogh was a friend of her brother, also an impressionist painter, and had painted a portrait of him in the autumn of 1888. That painting now hangs in the
Musee d'Orsay
in Paris.
Controversy, of course
The exhibition titled Les XX, itself became very notable after Van Gogh's subsequent fame years later. Two days before the opening another artist also exhibiting, Henry de Groux announced that he would not have his works hung next to the 'abominable Pot of Sunflowers by Monsieur Vincent of any other agent provacateur'.
And once again he attacked Van Gogh's work at the opening dinner, calling him 'an ignoramus and a charlatan'. Van Gogh was defended by other artists at the dinner and de Groux was eventually forced to step down from the organisation.
The Red Vineyards near Arles
Order your own
The Red Vineyards near Arles
here.
Your Daily Dose of Van Gogh
What did Vincent van Gogh write on this day?
Find out in your
FREE Van Gogh e-book
.
Hundreds of questions answered by Van Gogh himself!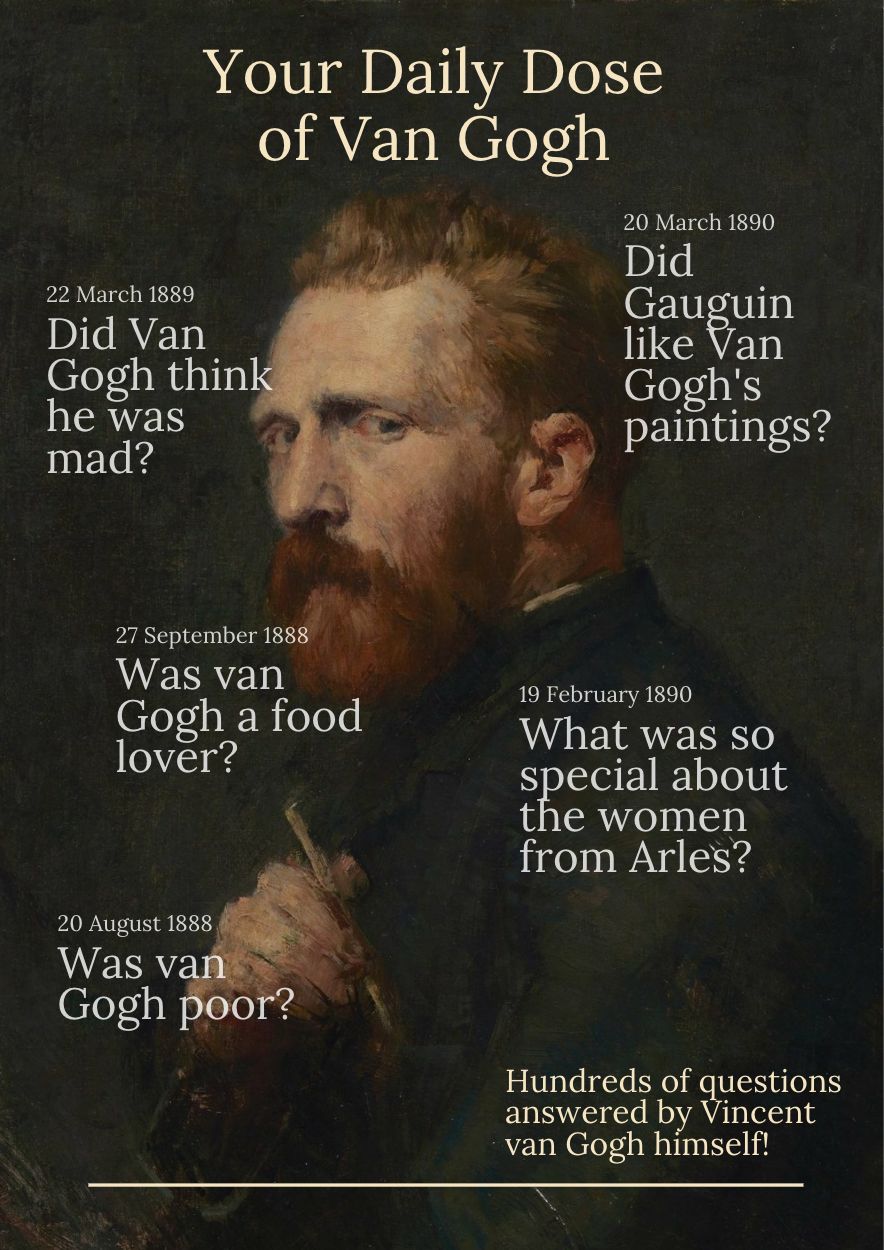 Gen Agustsson
- 16-12-2019
great!