Which plant is in Van Gogh's portrait of Dr Gachet?
The yellow flower in Vincent van Gogh's portrait of Dr Gachet is Foxglove. Van Gogh may have been treated for epilepsy with an extract of foxglove, called digitalis. These days we know digitalis doesn't treat epilepsy, but it does have positive effects on certain heart conditions.
Today 132 years ago, on 3 June 1890,
Vincent van Gogh wrote to Theo from Auvers-sur-Oise:
"I'm working on his portrait. The head with a white cap, very fair, very light, the hands also in light carnation, a blue frock coat and a cobalt blue background, leaning on a red table on which are a yellow book and a foxglove plant with purple flowers."
Doctor Gachet
Auvers-sur-Oise, 1890
Oil on canvas
66 x 57 cm
Private collection
You may also like to read: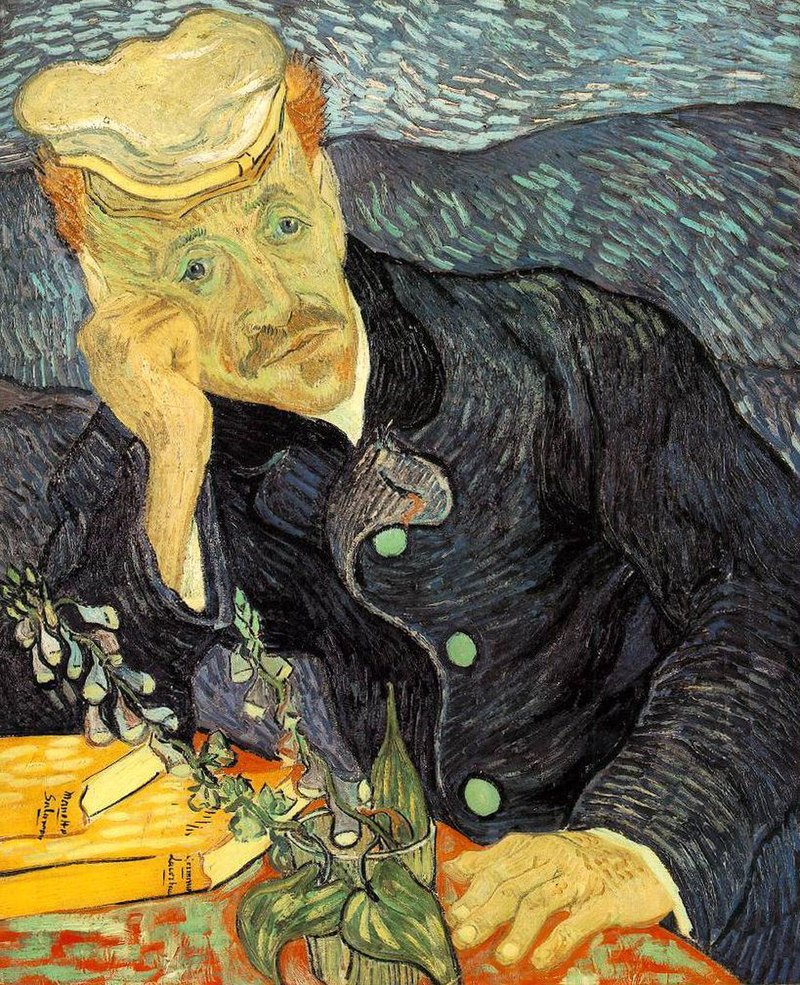 Van Gogh's '
Portrait of Dr Gachet
'
Your daily dose of Van Gogh.
<< previous
|
next >>