Did Van Gogh make many paintings before he died?
Vincent van Gogh always worked hard, even when tortured by mental problems. In 10 years time he made about 900 paintings and 1100 drawings. Van Gogh was also productive in Auvers-sûr-Oise, where he spent the last months of his life.
Today 132 years ago, on 24 May 1890,
Vincent van Gogh wrote to Theo and Jo from Auvers-sur-Oise:

"I've been very well the past few days, I'm working hard and have four painted studies and two drawings."

One of these paintings is:

Thatched Cottages and Houses
Auvers-sur-Oise, 1890
Oil on canvas
60 × 73 cm
State Hermitage Museum, St. Petersburg

You may also like to read: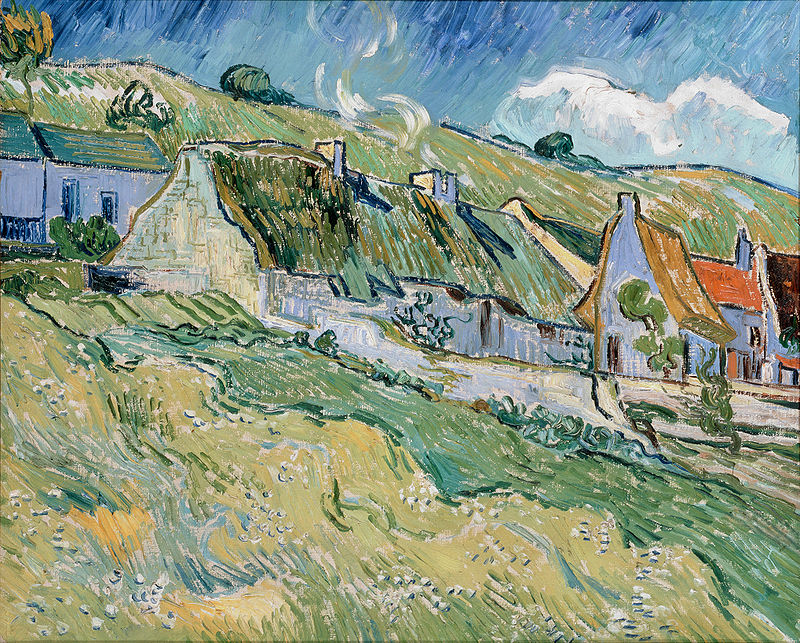 Van Gogh's 'Thatched Cottages and Houses'
Your daily dose of Van Gogh.
<< previous
|
next >>