What kind of frames did Van Gogh like?
These days many of Vincent van Gogh's paintings in museums are beautifully framed with antique ornate golden frames. They match Van Gogh's era, give body to the painting, carefully chosen to make the colors and detail of the painting stand out.

Van Gogh himself didn't have the money for those frames. Besides he also liked simple frames for his paintings, consisting of just some plain strips of wood.
Today 133 years ago, on 23 May 1889,
Vincent van Gogh wrote to Theo from Saint-Rémy-de-Provence:

"You see that this framing of simple laths does quite well, and a frame like that costs only very little. It would be perhaps good to frame the green and red vineyards, the sower and the furrows and the interior of the bedroom with them too."

The furrows refers to:

Ploughed field with a tree-trunk / Trunk of an old yew tree
Arles, 1888
Oil on canvas
91 x 71 cm
Private collection

You may also like to read: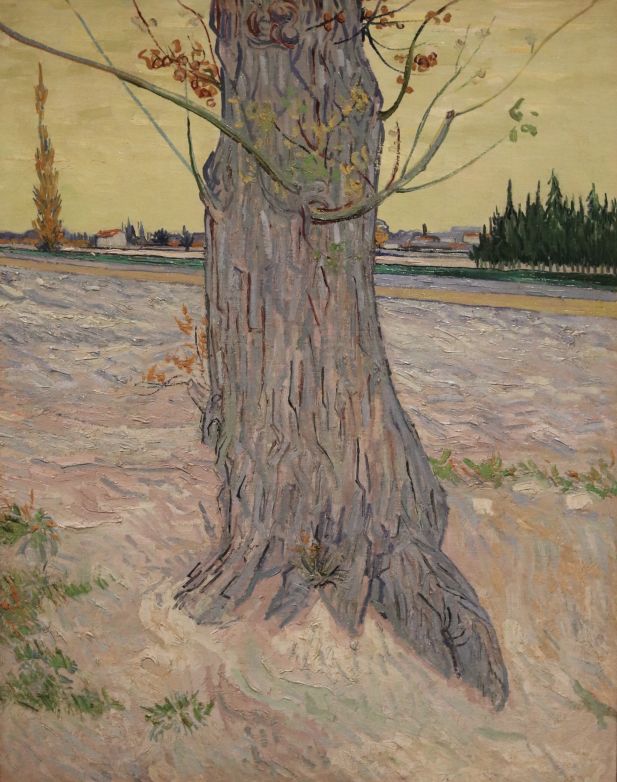 Van Gogh's 'Ploughed field with a tree-trunk'
Your daily dose of Van Gogh.
<< previous
|
next >>