Did van Gogh mean to paint life's struggle?
Van Gogh's painting 'Tree Roots' has been in the news a lot since the exact location of the original roots was discovered. 130 years went by in Auvers-sûr-Oise before someone found out the striking resemblance between some tree roots alongside Rue Daubigny and the painting from an old postcard.
In the morning of the day when Van Gogh
was shot / shot himself
Van Gogh probably painted his unfinished '
Tree Roots
'. Andries Bonger, brother in law of Vincent's brother Theo, wrote:
"The morning before his death, he had painted a sous-bois [forest scene], full of sun and life."
If you ever visited Auvers-Sûr-Oise, you probably passed the exact spot of the tree roots. It's right in the centre of Auberge Ravoux where Van Gogh lived, and a few scenes that he painted like the
church
, the
Wheat Fields
and
Daubigny's garden
. All within a few minutes walking from one to the other. At this moment you'll find a wooden fence to protect the roots, although there are not many tourists in Auvers. Hopefully the wooden fence will soon be replaced by one from glass. The tree roots have suddenly become part of art history.
The fence shows 2 quotes from Van Gogh's letters:
To Theo van Gogh on or about Wednesday, 11 April 1888:
"Ah, it seems to me more and more that people are the root of everything."
and:
To Theo van Gogh and Jo van Gogh-Bonger on or about Thursday, 10 July 1890
"..my life, too, is attacked at the very root.."
Life's struggle.
Going back further in time there is a letter from Vincent to Theo, dated 1 May 1882 that describes his 'Study of a Tree' and clearly shows how tree roots can represent life's struggle.
"Frantically and fervently rooting itself, as it were, in the earth, and yet being half torn up by the storm. I wanted to express something of life's struggle, both in that white, slender female figure and in those gnarled black roots with their knots. Or rather, because I tried without any philosophizing to be true to nature, which I had before me, something of that great struggle has come into both of them almost inadvertently. At least it seemed to me that there was some sentiment in it, though I may be mistaken, anyway, you'll have to see for yourself."
With the exact location of the Tree Roots in Auvers-sûr-Oise we not only have gained a new spot to follow in Van Gogh's footsteps. In combination with Vincent's words we are also one step closer to understand what Van Gogh went though at the very end of his life.
Auvers-sûr-Oise
A trip to Auvers is highly recommended. It is not only a very charming French town, but it can also be a beautiful emotional experience to be in the exact spots where Van Gogh was. Oh.. and for excellent food and service, live jazz on thursdays in a corona proof garden to forget life's struggle: restaurant 'Sous le Porche' on
35 Rue du Pois
. Bonne route!
Your Daily Dose of Van Gogh
What did Vincent van Gogh write on this day?
Find out in your
FREE Van Gogh e-book
.
Hundreds of questions answered by Van Gogh himself!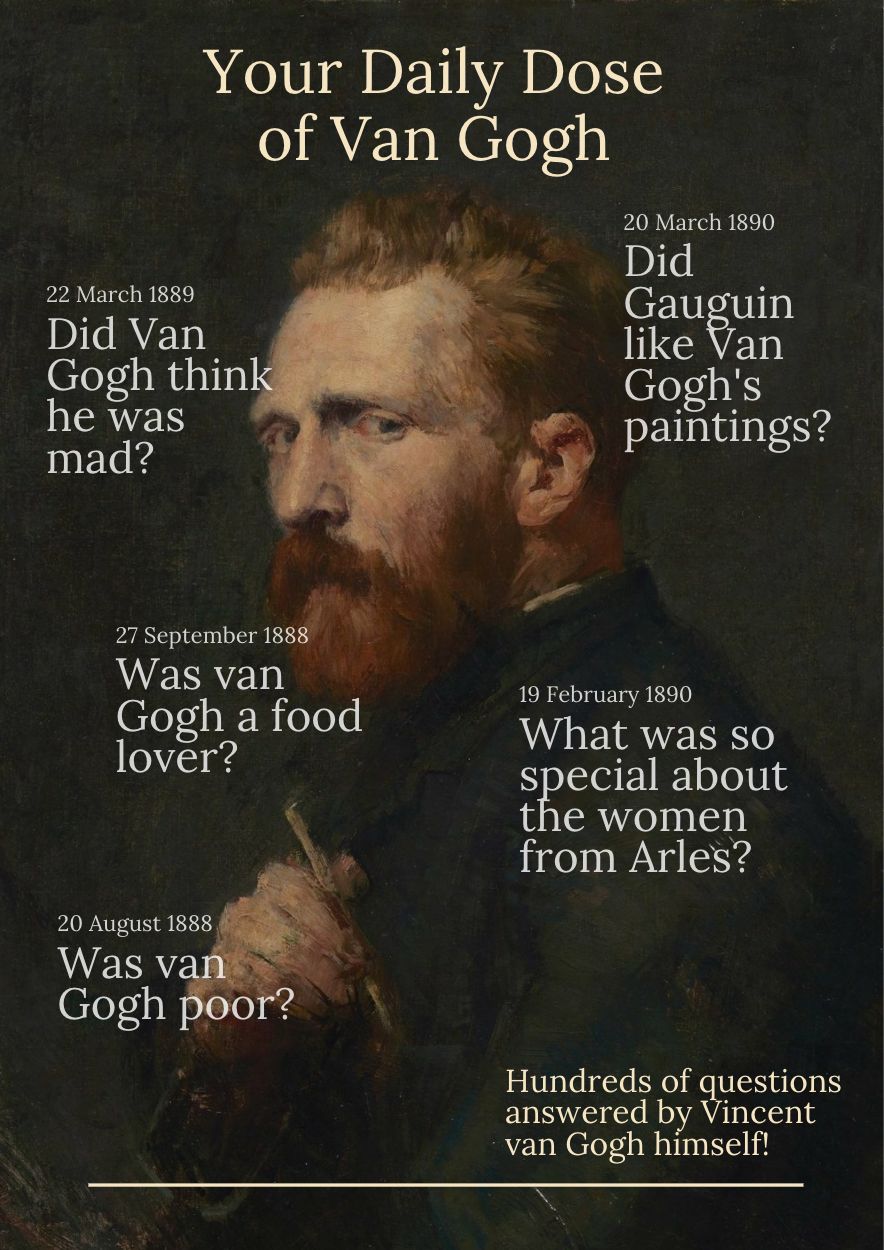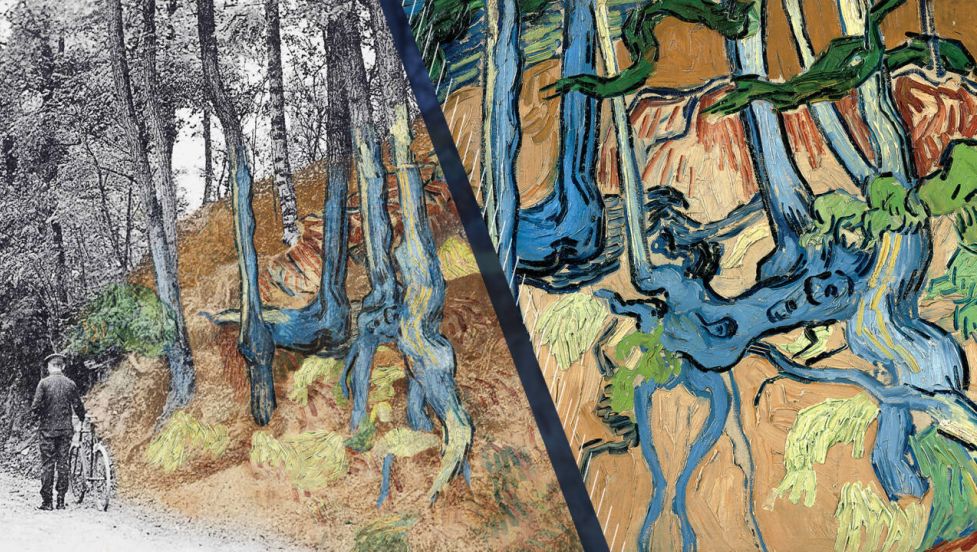 Van Gogh's
Tree Roots
discovered in an old postcard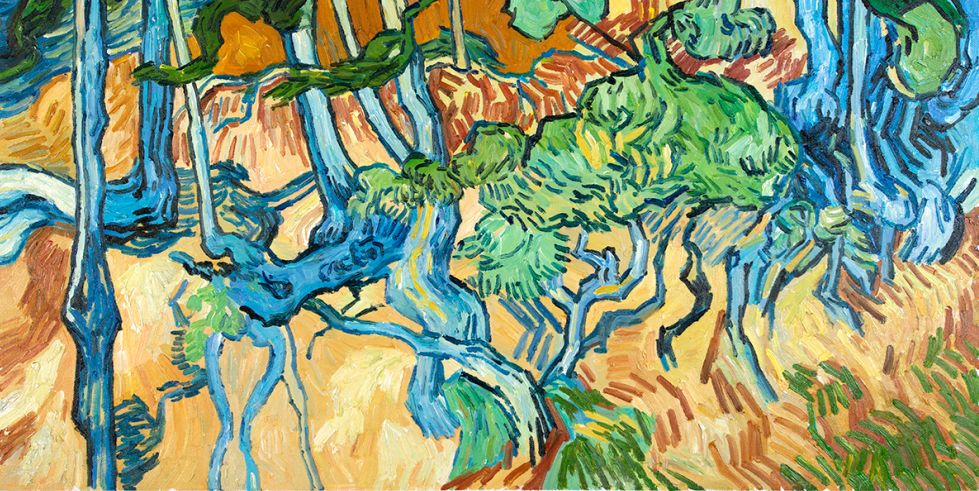 Our hand-painted reproduction of Van Gogh's '
Tree Roots
'.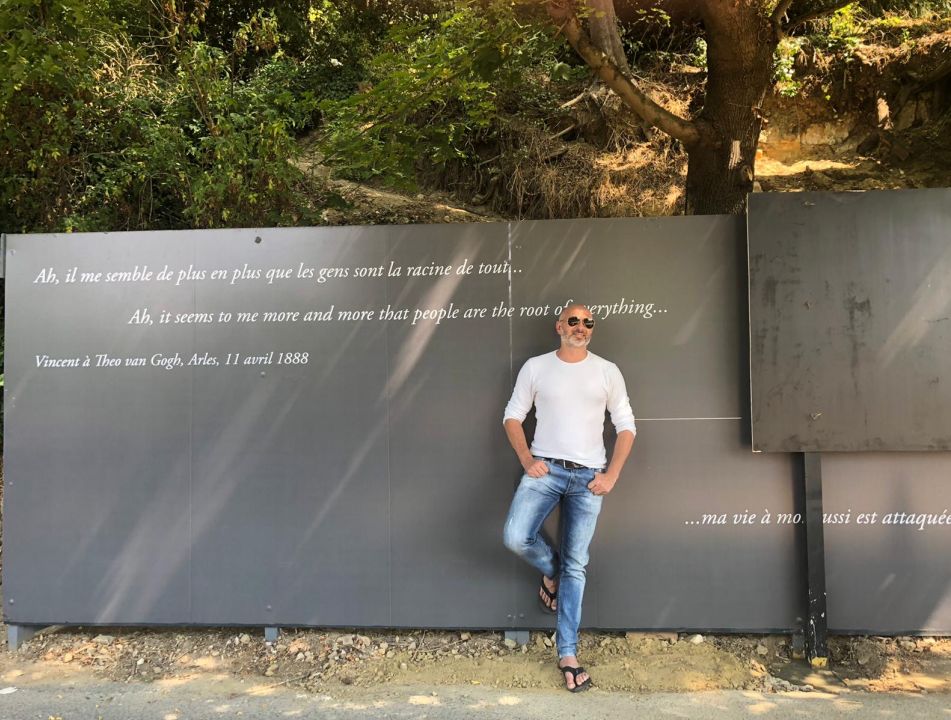 'Van Gogh's' tree roots with fence on July 31st 2020.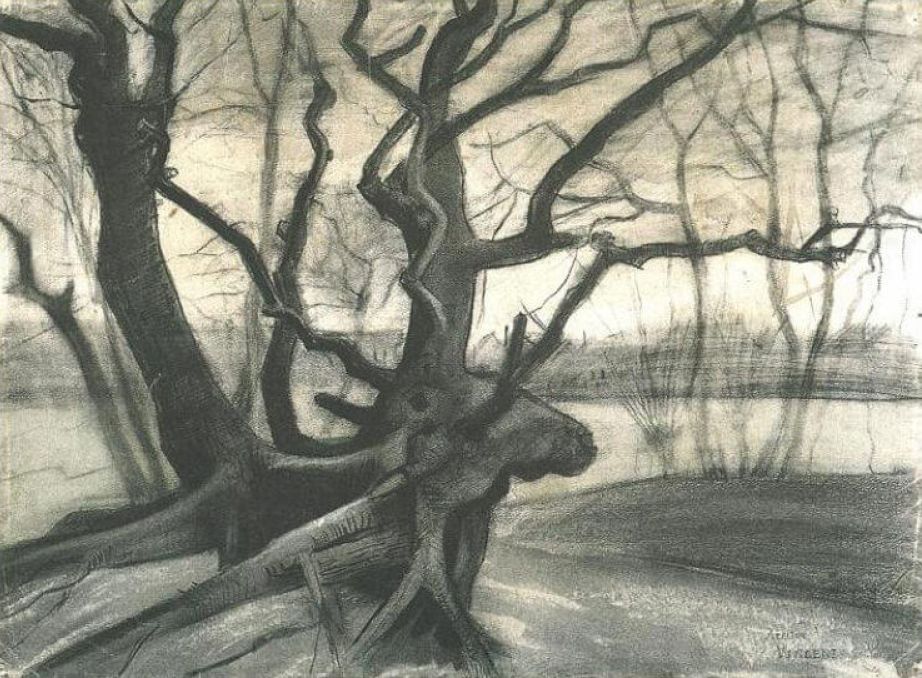 Van Gogh's 'Study of a Tree' 1882.
You may also like to read: