Did Van Gogh show La Mousmé on the Independents exhibition in 1889?
Nearly! Vincent thought of sending his portrait of this Provençal girl, inspired by Pierre Loti's novel Madame Chrysanthème, to the exhibition in Paris. But he decided to show just two of his paintings: Starry Night over the Rhone and Irises.
Today 133 years ago, on 3 February 1889,
Vincent van Gogh wrote to Theo from Arles:

"For the Independents, it seems to me that six paintings is too many by half. To my taste the harvest and the white orchard are enough, with the little Provençal girl or the sower if you want. But it's all the same to me. I just really want one day to give you a more consolatory impression in our trade of painting in which we work, by means of a collection of around 30 more serious studies. In any case, that will prove to our real friends like Gauguin, Guillaumin, Bernard &c. that we're engaged in the work of production."

La Mousmé (with a branch of oleander)
Arles, 1888
Oil on canvas
73,3 × 60,3 cm
National Gallery of Art, Washington D.C.

You may also like to read: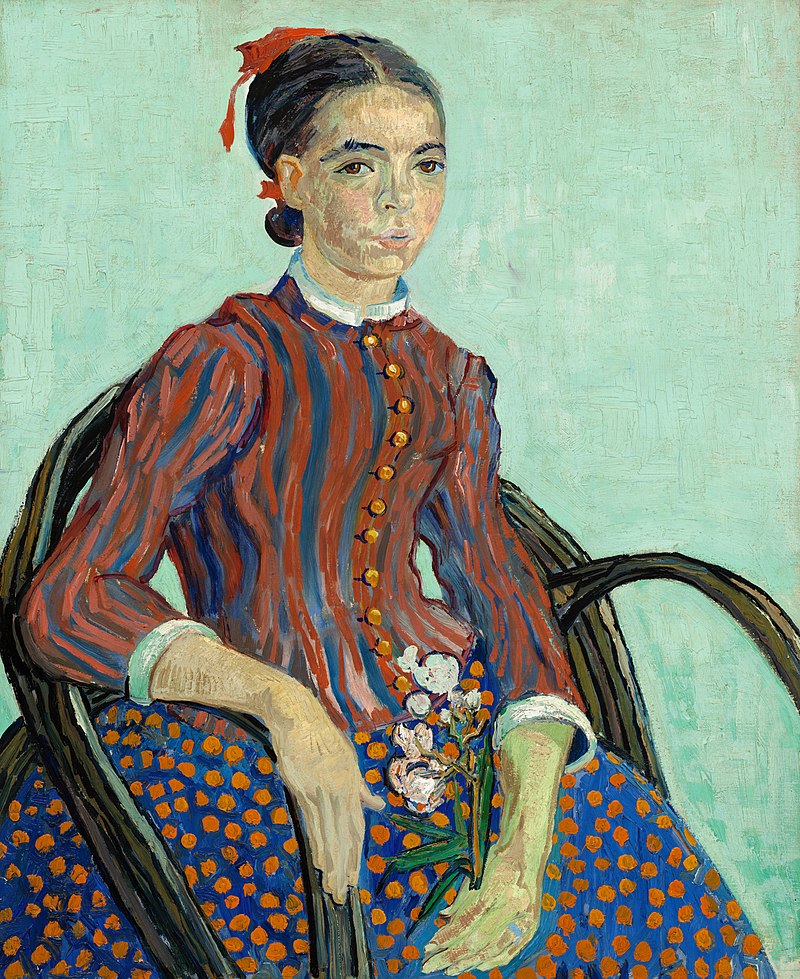 Vincent van Gogh's 'La Mousmé'
Your daily dose of Van Gogh.
<< previous
|
next >>