Why was Van Gogh so happy with his friend Postman Joseph Roulin?
Vincent and Joseph Roulin were not only good drinking friends. Roulin worked at the railway station where Van Gogh sent his paintings to his brother in Paris. And on top of that, Roulin turned out to be a topmodel!
Today 133 years ago, on 5 August 1888,
Vincent van Gogh wrote to his friend Emile Bernard:
"I've just made a portrait of a postman — or rather, two portraits even — Socratic type, no less Socratic for being something of an alcoholic, and with a high colour as a result. His wife had just given birth, the good fellow was glowing with satisfaction. He's a fierce republican, like père Tanguy. Goddamn, what a subject to paint à la Daumier, eh? He was getting too stiff while posing, and that's why I painted him twice, the second time at a single sitting, on white canvas, background blue, almost white, in the face all the broken tones: yellow, green, purples, pinks, reds, the uniform Prussian blue trimmed with yellow."
Portrait of Postman Roulin
Arles, August 1888
Oil on canvas
64,1 x 47,9 cm
Detroit Institute of Arts
You may also like to read: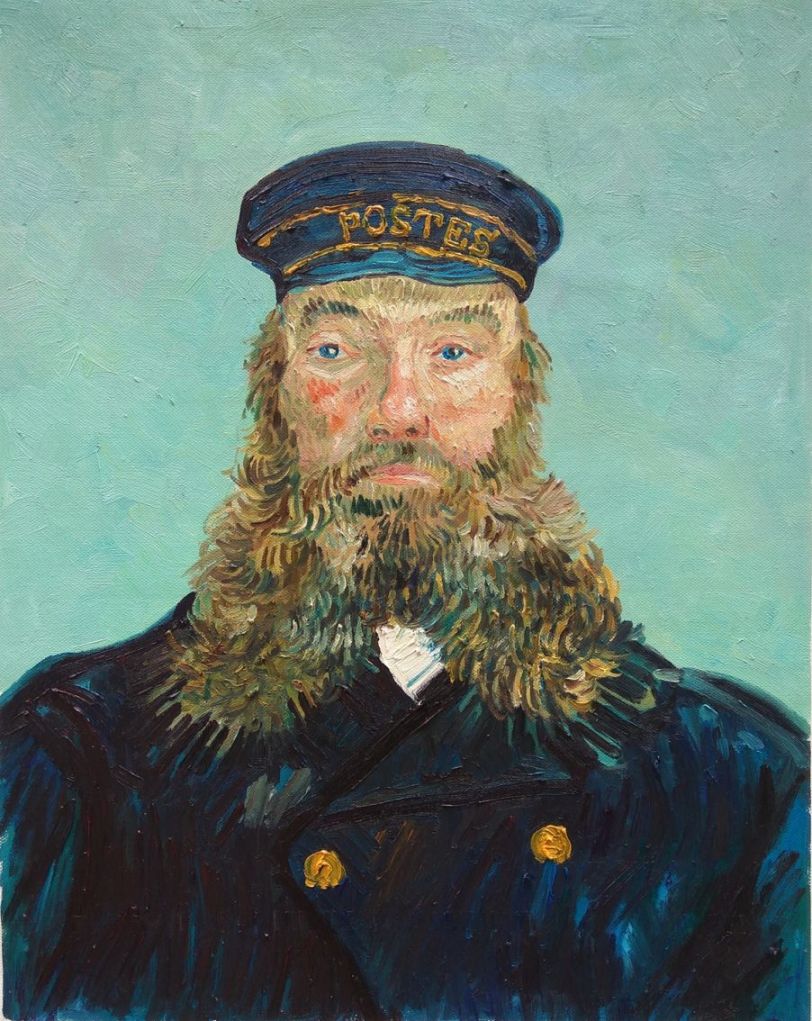 Hand-painted reproduction of one of Van Gogh's versions of '
Portrait of Joseph Roulin
' in oil on canvas.
Your daily dose of Van Gogh.
<< previous
|
next >>