Did Van Gogh visit museums?
Vincent van Gogh was a big fan of Rembrandt and Frans Hals, whose paintings he studied in the Rijksmuseum in 1885. In 1889 he visited the Musée Fabre in Montpellier with Gauguin. And before he was a painter he frequently visited the Trippenhuis in Amsterdam, the precursor to the Rijksmuseum.
Today 136 years ago, on 10 October 1885,
Vincent van Gogh wrote to Theo from Nuenen:

"My dear Theo, I've been to Amsterdam this week — I hardly had time to see anything but the museum. I was there 3 days; went Tuesday, back Thursday. Result is that I'm very glad I went, whatever the cost, and that I don't propose going for so long again without seeing paintings."

By 'the museum' Van Gogh means the Rijksmuseum, which had opened in July 1885.

While in Amsterdam he painted 'De Ruyterkade in Amsterdam' on 8 October 1885.

De Ruyterkade in Amsterdam
Amsterdam, 1885
Oil on canvas
20,3 x 27 cm
Van Gogh Museum, Amsterdam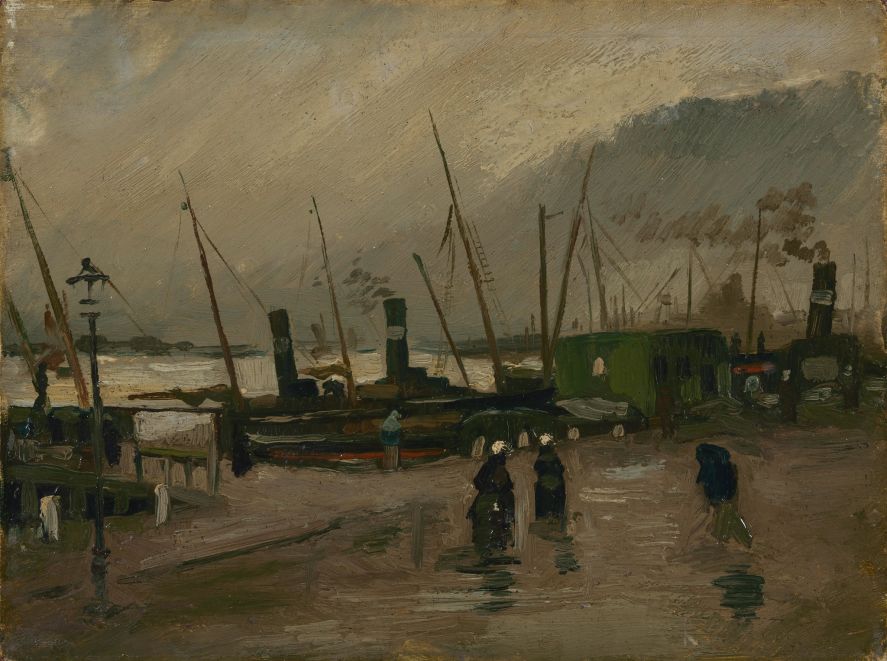 Van Gogh's 'De Ruyterkade in Amsterdam'
You may also like to read:
Your daily dose of Van Gogh.
<< previous
|
next >>