Who inspired Van Gogh to paint weavers?
It was Millet who portrayed peasants and laborers as heroes. It inspired Vincent van Gogh to depict farmers and weavers, dealing with the cycles of nature. Van Gogh also stood up for weavers as upcoming beet-sugar factories, railways and agricultural developments of the heath changed the landscape that he loved.
Today 137 years ago, on 9 October 1884,
Vincent van Gogh wrote to Theo from Nuenen:
"My dear Theo,
Here are the two photographs of the weavers. Next week I hope to send you two subjects from the decorations for Hermans."
Two photographs of weavers have survived as 'cartes de visite': they are Weaver and Weaver standing in front of his loom, which he also painted.
Weaver (seen from the Front)
Nuenen, 1884
Oil on canvas
70 x 85 cm
Kröller-Müller Museum, Otterlo, The Netherlands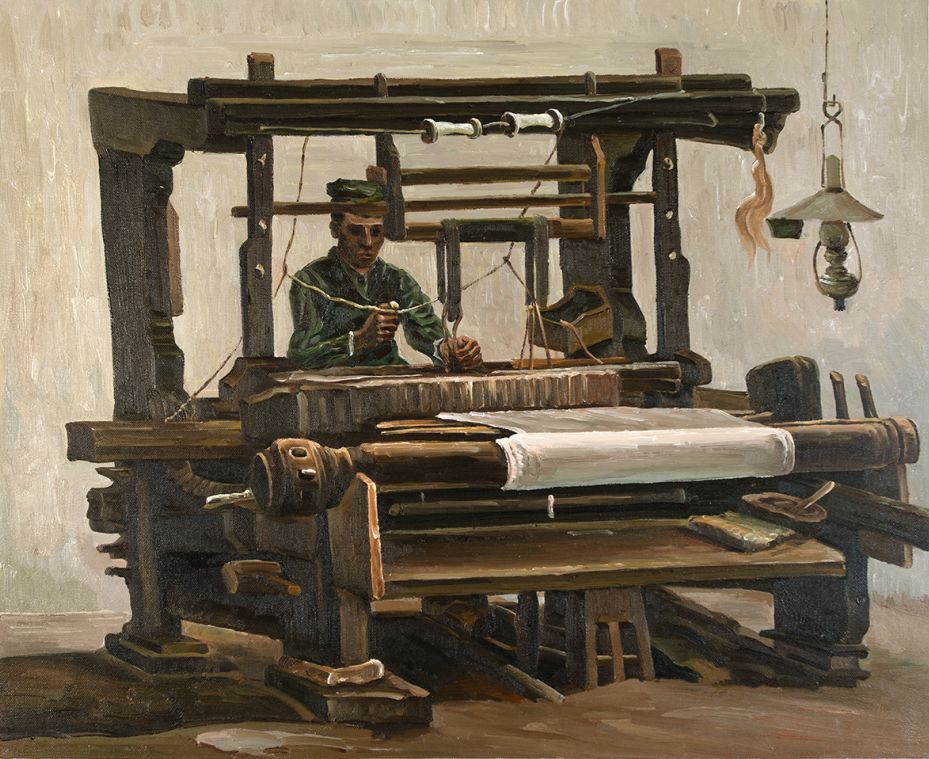 Our hand-painted reproduction of Van Gogh's '
Weaver (seen from the Front)
'
You may also like to read:
Your daily dose of Van Gogh.
<< previous
|
next >>