Did Van Gogh's illness have impact on his paintings?
Vincent van Gogh was not able to paint at all when he was in hospital due to severe mental illness. Perhaps his mood swings sparked creativity at some stages. But one year after his breakdown Van Gogh was happy with the quality of his paintings, thanks to regained stability of his health.
Today 132 years ago, on 8 October 1889,
Vincent van Gogh wrote to Emile Bernard from Saint-Rémy:
"I had more control over myself in these latest studies, because my state of health had firmed up. So there's also a no. 30 canvas with broken lilac ploughed fields and a background of mountains that go all the way up the canvas; so nothing but rough ground and rocks, with a thistle and dry grass in a corner, and a little violet and yellow man. That will prove, I hope, that I haven't yet gone soft."
Enclosed Field with Peasant
Saint-Rémy, 1889
Oil on canvas
74 cm × 92.1 cm
Indianapolis Museum of Art
You may also like to read: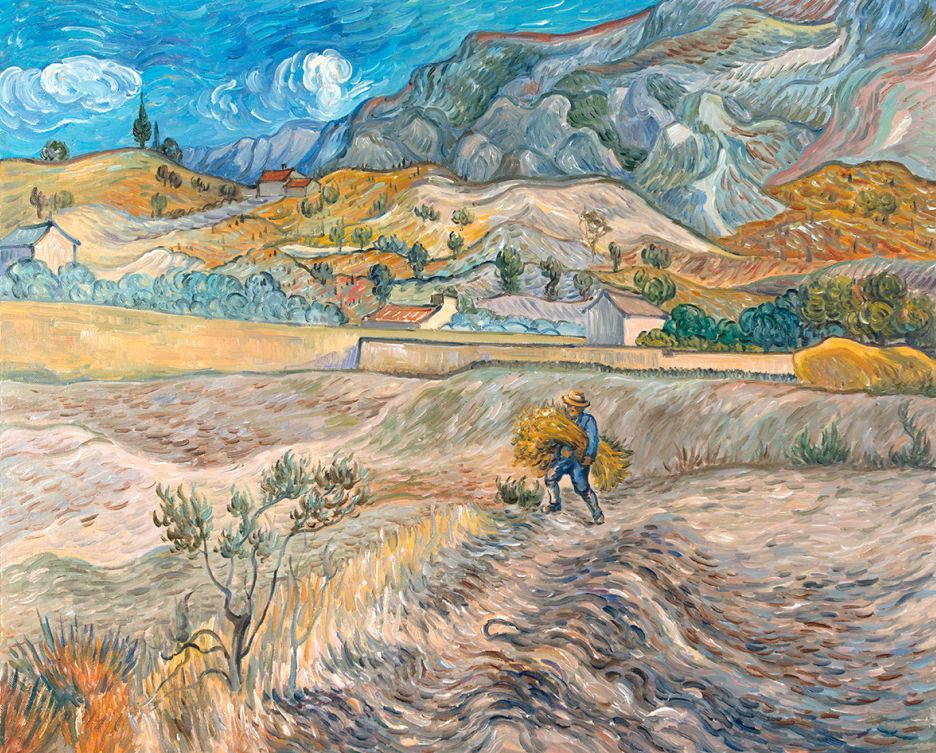 Our hand-painted reproduction of Van Gogh's '
Enclosed Field with Peasant
'
Your daily dose of Van Gogh.
<< previous
|
next >>