Did Vincent van Gogh advise how to frame his paintings?
Van Gogh realized the importance of a frame to bring out the best of his paintings. For his 'Cypresses with two figures' he wrote in detail to art critic Albert Aurier which kind of frame would probably work:
"I have noticed that a very simple flat frame, bright orange lead, creates the desired effect with the blues of the background and the dark greens of the trees. Without this there would perhaps not be enough red in the canvas, and the upper part would appear a little cold."
Today 132 years ago, on 3 May 1890,
Theo van Gogh wrote to Vincent from Paris:
"The Aurier canvas is one of the finest you've yet done, it has the richness of a peacock's tail. I'll take it to him directly, I'd had the frame made that you described, for I certainly owe him that, and he isn't rich."
Cypresses with two figures
Saint-Rémy-de-Provence, June 1889-February 1890
Oil on canvas
91,6 x 72,4 cm
Kröller-Müller Museum, Otterlo
You may also like to read: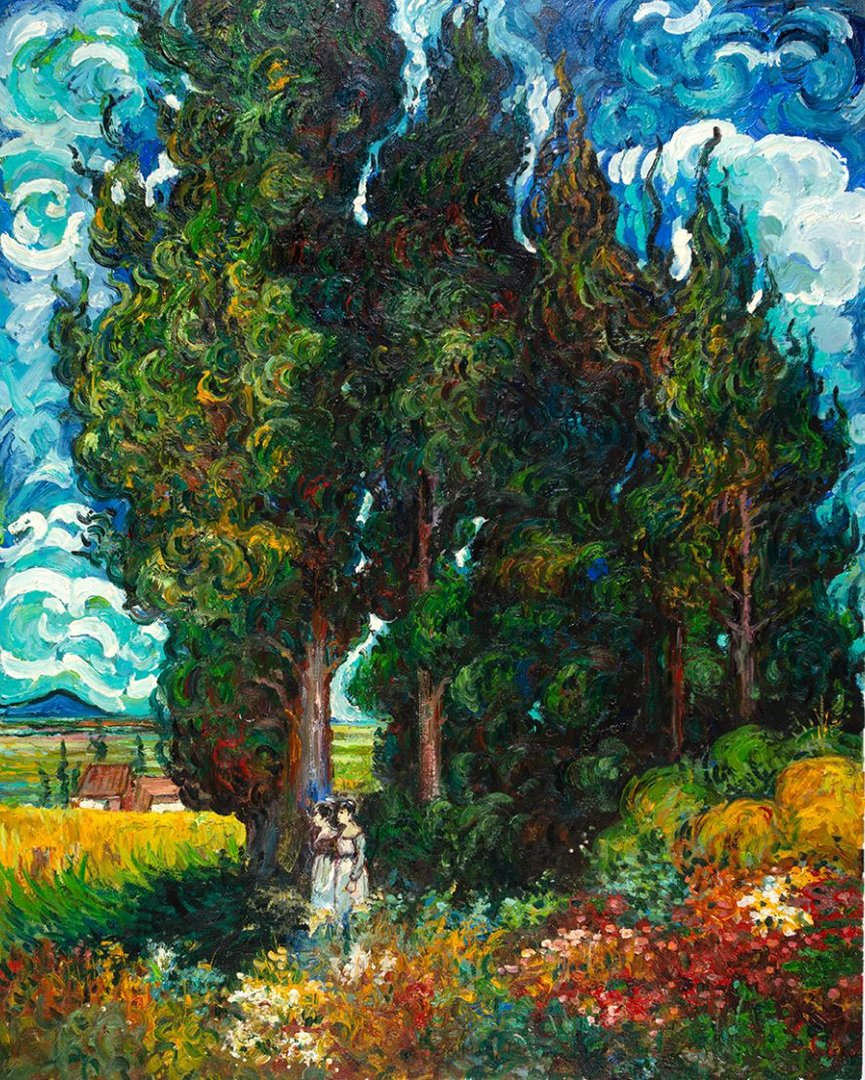 Our hand-painted reproduction of Van Gogh's '
Cypresses with two figures
'
Your daily dose of Van Gogh.
<< previous
|
next >>