Did Van Gogh want to leave the asylum?
Yes after a year Vincent van Gogh wanted his freedom back and had been waiting patiently for his release.
"I've tried to be patient up to this point, I haven't done any harm to anyone, is it fair to have me accompanied like a dangerous animal? No thank you, I protest. If a crisis occurs, they know what to do in every station, and then I'd let them do it."
Today 132 years ago, on 4 May 1890,
Vincent van Gogh wrote to Theo from Saint-Rémy-de-Provence:
"As for me, my patience is at an end, at an end, my dear brother, I can't go on, I must move, even if as a stopgap. However, there really is a chance that the change will do me good – work is going well, I've done 2 canvases of the fresh grass in the park, one of which is extremely simple. The trunk of a pine tree violet pink, and then grass with white flowers and dandelions, a little rose bush and other tree-trunks in the background, in the uppermost part of the canvas."
The garden of the asylum with dandelions and tree-trunks (Tree trunks in the grass)
Saint-Rémy-de-Provence, 1890
Oil on canvas
72,5 × 91,5 cm
Kröller-Müller Museum, Otterlo
You may also like to read: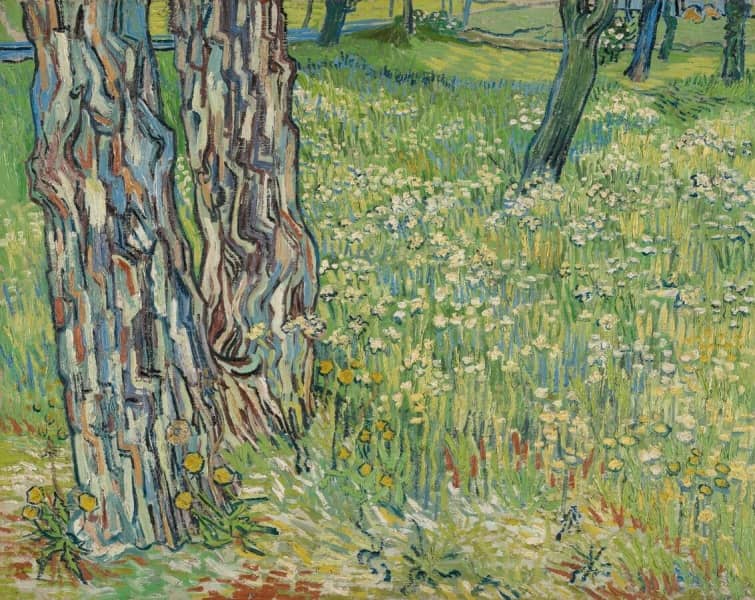 Van Gogh's '
The garden of the asylum with dandelions and tree-trunks
'
<< previous
|
next >>
Your Daily Dose of Van Gogh
What did Vincent van Gogh write on this day?
Find out in your
FREE Van Gogh e-book
.
Hundreds of questions answered by Van Gogh himself!