Do Van Gogh's thick brushstrokes illustrate his stress?
Vincent van Gogh's thick brushstrokes (impasto) was one of his painting techniques to express his emotions. At stressful times he was inclined to use heavier impasto. His restless mind could even make him squeeze the paint from the tube directly to his canvas.
Today 132 years ago, on or about 19 December 1889,
Vincent van Gogh to Theo from Saint-Rémy-de-Provence:
"I'll probably do 2 or three repetitions of it, for in fact it's the result of a half-dozen studies of olive trees. I think it likely that I'll do hardly any more things in impasto, it's the result of the calm life of seclusion I'm leading, and I feel I'm better for it. Fundamentally I'm not as violent as that, anyway I feel more myself in calmness."
These 'half-dozen' studies consisted of olive tree paintings. One of them was:
Olive Grove: Orange Sky
Saint-Rémy-de-Provence, 1889
Oil on canvas
93 x 74 cm
Göteborgs Museum of Art, Gõteborg, Sweden
You may also like to read: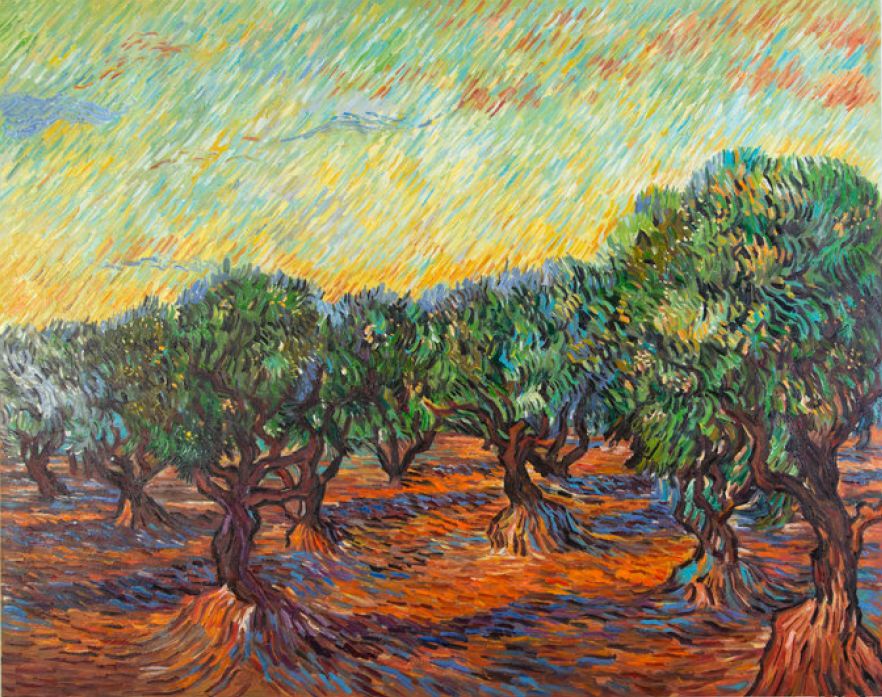 Our hand-painted reproduction of Van Gogh's '
Olive Grove with Orange Sky'
<< previous
|
next >>
Your Daily Dose of Van Gogh
What did Vincent van Gogh write on this day?
Find out in your
FREE Van Gogh e-book
.
Hundreds of questions answered by Van Gogh himself!