How did Van Gogh help Gauguin to sell his paintings?
Vincent van Gogh was often broke and his paintings didn't sell. Yet he tried to help Gauguin to sell his art. He made sure his brother Theo, an art dealer, understood Gauguin's bad financial situation.

Vincent also wrote John Peter Russell, an artist who inherited a fortune, to see if he was interested in buying Gauguin's paintings.
Today 135 years ago, on or about 1 March 1888,
Vincent van Gogh wrote to Theo from Arles,

"I've had a letter here from Gauguin, who says he's been ill in bed for a fortnight. That he's broke, since he's had to pay off some pressing debts. That he'd like to know if you've sold anything for him but that he can't write to you for fear of bothering you. That he's under so much pressure to earn a little money he'd be determined to reduce the price of his paintings still further. I can do nothing about this business from my end except write to Russell, which I'll do this very day."

Roc Toul (Roche Guibel)
John Peter Russell, Belle-Île-en-Mer, 1904
Oil on canvas
98,4 x 128 cm
Queensland Art Gallery, Brisbane, Australia

You may also like to read: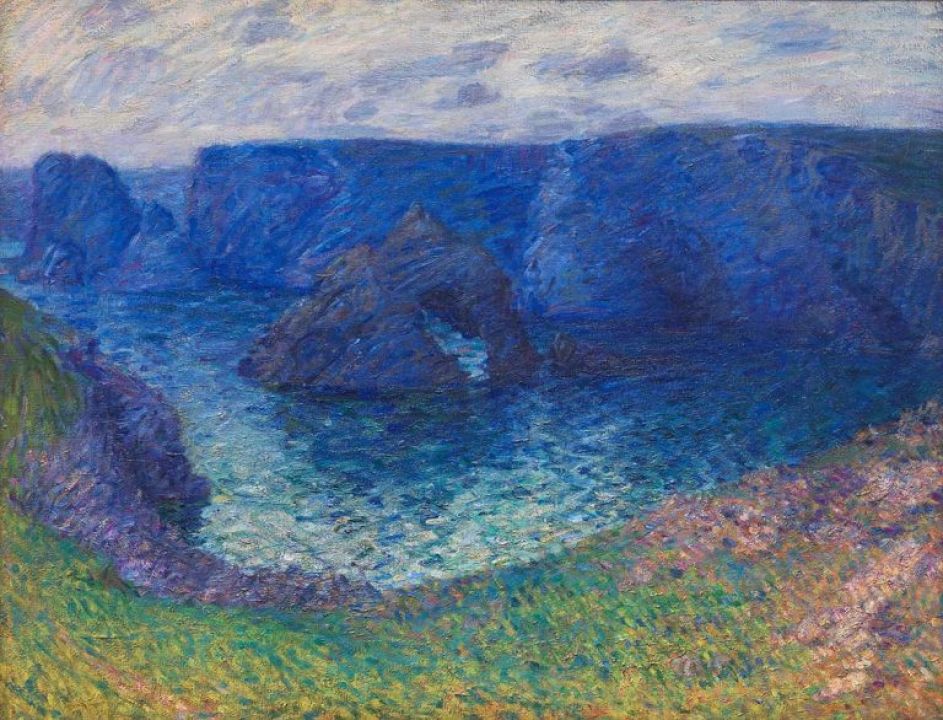 Russell's ' Roc Toul (Roche Guibel)'
<< previous
|
next >>
Your Daily Dose of Van Gogh
What did Vincent van Gogh write on this day?
Find out in your
FREE Van Gogh e-book
.
Hundreds of questions answered by Van Gogh himself!