Was Paul Gauguin wealthy?
Gauguin (1848 – 1903) was a very successful businessman in Paris from 1871-1882. Trading stocks and art made him wealthy, but in 1882 tides turned when the stock market crashed.

Gauguin decided to become a full-time painter, but in the meantime the demand for art had decreased. His hopes were on Vincent van Gogh's brother Theo to introduce him to his wealthy clients. Theo van Gogh had become director of Goupil & Cie, a prominent art dealership based in Paris.
Today 135 years ago, on 29 February 1888,
Paul Gauguin wrote to Vincent van Gogh from Pont-Aven:

"I have left to work in Brittany (always the rage to paint), and I had high hopes of having funds for that. The little I've sold went to pay off some pressing debts, and in a month I'm going to find myself with nothing. Zero is a negative power.

I don't want to put pressure on your brother, but a brief word from you on this subject would set my mind at rest, or at least enable me to hold on. My God, how terrible these money matters are for an artist!"

Self-Portrait (with Portrait of Emile Bernard)
Paul Gauguin, Pont-Aven, 1888
44,5 x 50,3 cm
Van Gogh Museum, Amsterdam

You may also like to read: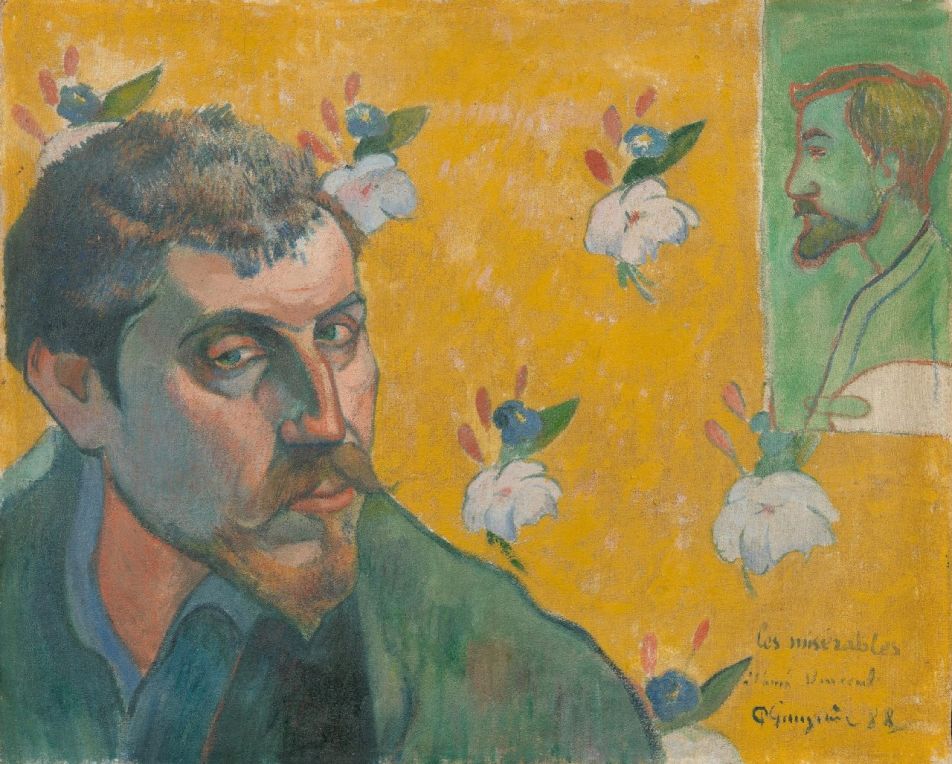 Gauguin's 'Self-Portrait (with Portrait of Emile Bernard)'
<< previous
|
next >>
Your Daily Dose of Van Gogh
What did Vincent van Gogh write on this day?
Find out in your
FREE Van Gogh e-book
.
Hundreds of questions answered by Van Gogh himself!