How important was his brother's opinion to Vincent van Gogh?
Vincent and Theo's 'Uncle Cent' became partner at art dealer Goupil and Cie in 1861. Vincent started to work for Goupil in 1869 and Theo in 1873. Theo later became director of their branch in Paris.
When Vincent decided to become an artist his brother's expertise was more than welcome and his opinion was very important to him. Apart from Theo's financial and mental support, Vincent's fame after he died can be viewed as a team effort.
Today 139 years ago, on 22 November 1882,
Vincent van Gogh wrote to Theo from The Hague:
"My dear Theo, Together with this letter you're receiving the first proofs of one lithograph, Digger, and one lithograph, Coffee drinker. I'd very much like to know as soon as possible what impression they make on you. I still plan to retouch them on the stone, and would like to have your opinion for that."
Old Man drinking Coffee
The Hague, 1882
Transfer lithography, printed in black ink, black crayon, scraped 42,8 x 27 cm
van Gogh Museum Amsterdam
You may also like to read:
Your Daily Dose of Van Gogh
What did Vincent van Gogh write on this day?
Find out in your
FREE Van Gogh e-book
.
Hundreds of questions answered by Van Gogh himself!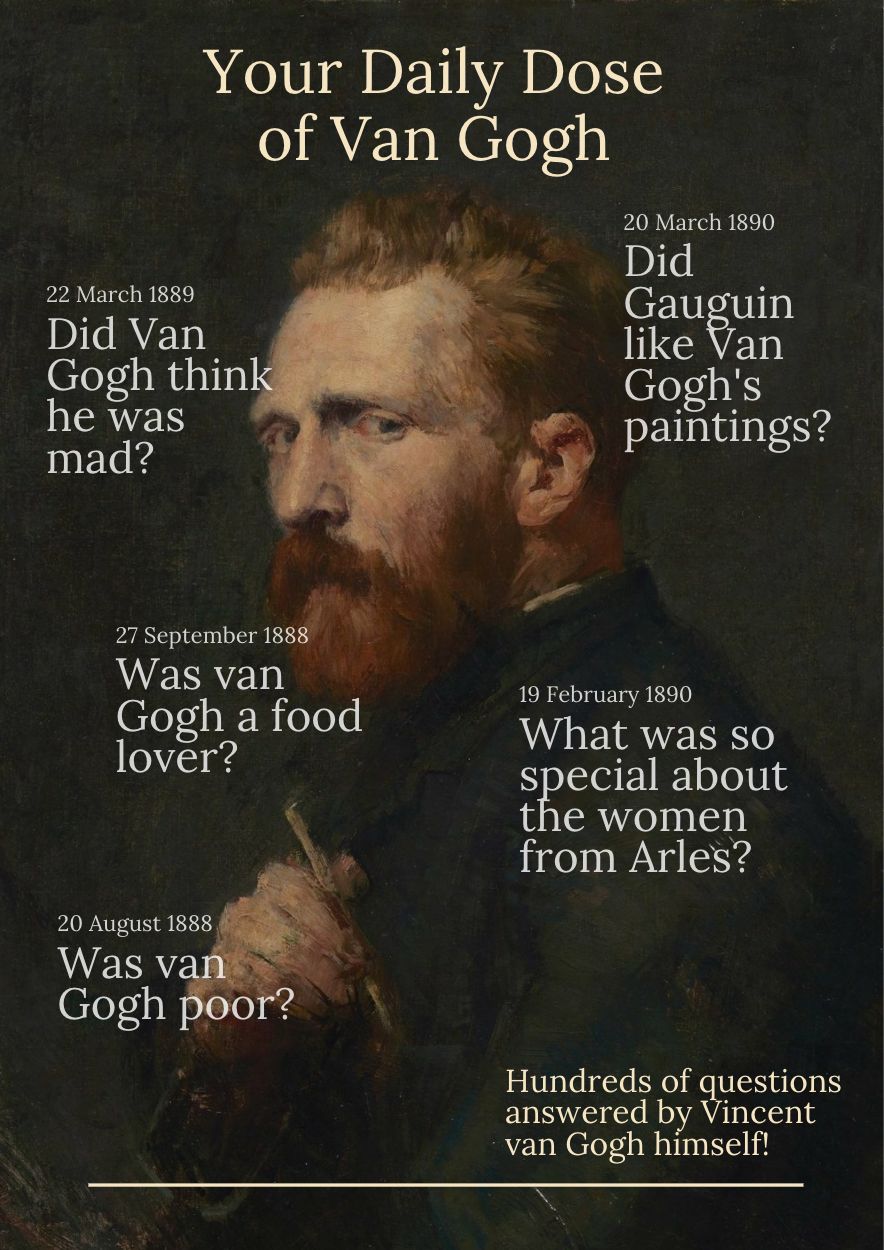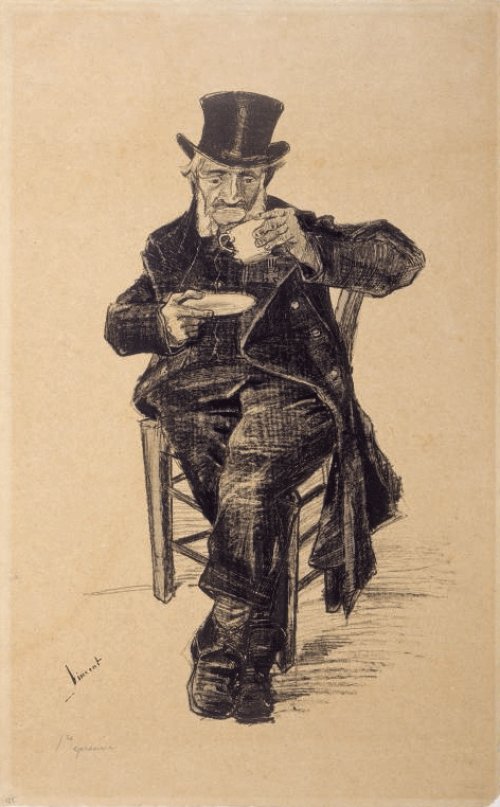 Van Gogh's lithograph 'Old Man drinking Coffee'
Your daily dose of Van Gogh.
<< previous
|
next >>