Did Theo van Gogh sell Gauguin's paintings?
Yes, while Gauguin was living with Vincent van Gogh in the Yellow House in Arles, Theo sold Gauguin's paintings working as art dealer in Paris. Vincent was struggling to make a sale himself but he was happy for Gauguin and it motivated him to improve his colors with help from Gauguin.
Today 133 years ago, on or about 21 November 1888,
Vincent van Gogh wrote to Theo from Arles:

Am very happy that Gauguin's success as regards selling continues. If in a year's time he could have made enough to carry out his plan of going and setting himself up in Martinique, I'd think that his fortune would be made.

In the same letter:

"Here's a croquis of the latest canvas I'm working on, another sower. Immense lemon yellow disc for the sun. Green-yellow sky with pink clouds. The field is violet, the sower and the tree Prussian Blue. No. 30 canvas."

Sower with setting sun
Arles, 1888
Oil on burlap on canvas
73,5 x 93
The Emil Bührle Collection, Zürich

You may also like to read: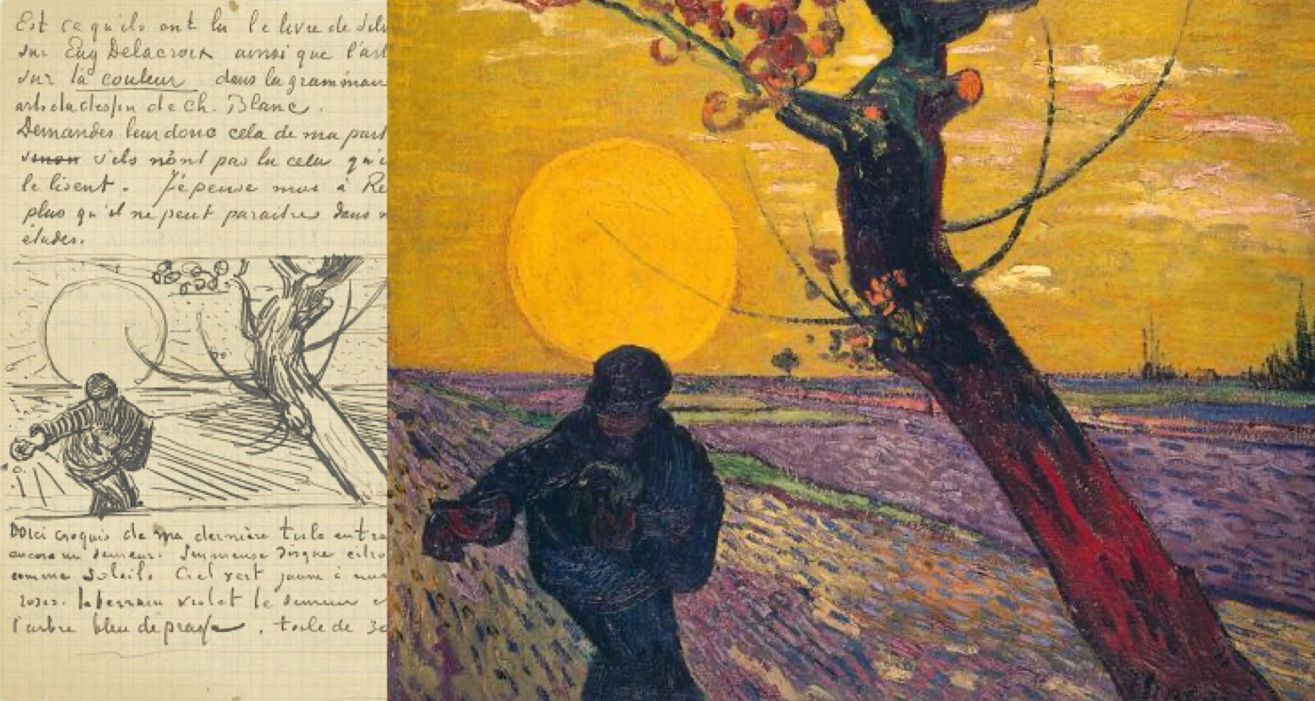 Van Gogh's 'Sower with setting sun'
<< previous
|
next >>
Your Daily Dose of Van Gogh
What did Vincent van Gogh write on this day?
Find out in your
FREE Van Gogh e-book
.
Hundreds of questions answered by Van Gogh himself!