How many lithographs did Van Gogh make?
Between 1882 and 1885 Vincent van Gogh made 9 lithographs. He made 8 of them in The Hague, among them are Old Man with his Head in his Hands ("At Eternity's Gate") and Sorrow. In Nuenen he made the lithograph 'The Potato Eaters' depicting the peasants of his famous 'The Potato Eaters' oil painting in the Van Gogh Museum.
Today 139 years ago, on 7 November 1882,
Vincent van Gogh wrote to Theo from The Hague:

"My dear Theo, While waiting for further information about the process, I've made a lithograph with the help of Smulders's printer, and I have the pleasure of sending you the very first impression herewith."

Old Man with a Stick
The Hague, 1882
Transfer lithography, printed in black ink, black lithograph crayon, scraped
48.1 cm x 25.2 cm
Van Gogh Museum, Amsterdam

You may also like to read: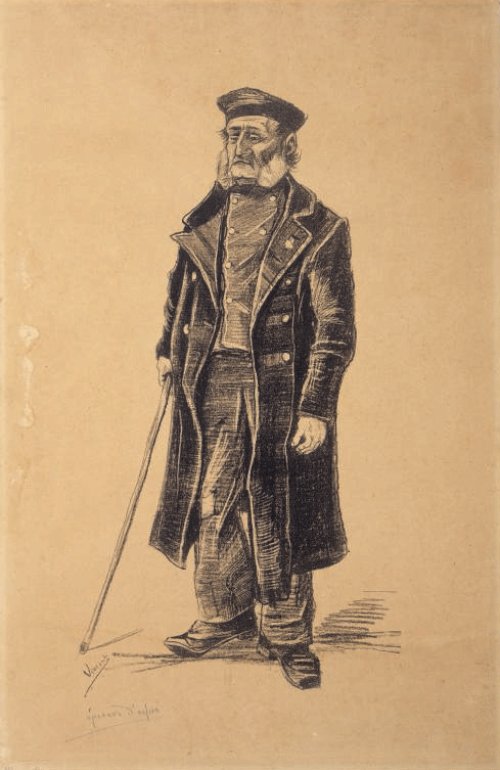 Van Gogh's 'Old Man with a Stick'
Your daily dose of Van Gogh.
<< previous
|
next >>