When did Van Gogh believe he understood colors?
It was in Nuenen in 1885 when Vincent van Gogh believed he figured out how combinations of color would help him make beautiful paintings. He had thoroughly studied Eugène Delacroix's color theories.
In history many others have attributed to grasp the effect of colors. Michel Eugène Chevreul, Leonardo da Vinci, Isaac Newton, Pythagoras and Aristoteles indirectly assisted Van Gogh to solve his color puzzle.
136 years ago, on or about 9 November 1885,
Vincent van Gogh wrote to Theo from Nuenen:
"Well now, never before have I felt such a conviction that I'll make things that work, that I'll succeed in calculating my colours such that I have it in my power to create an effect."
Vincent had sent Theo the paintings The cottage and:
The old church tower at Nuenen ('The peasants' churchyard')
Nuenen, 1885
Oil on canvas
65 x 88 cm
Van Gogh Museum, Amsterdam
You may also like to read: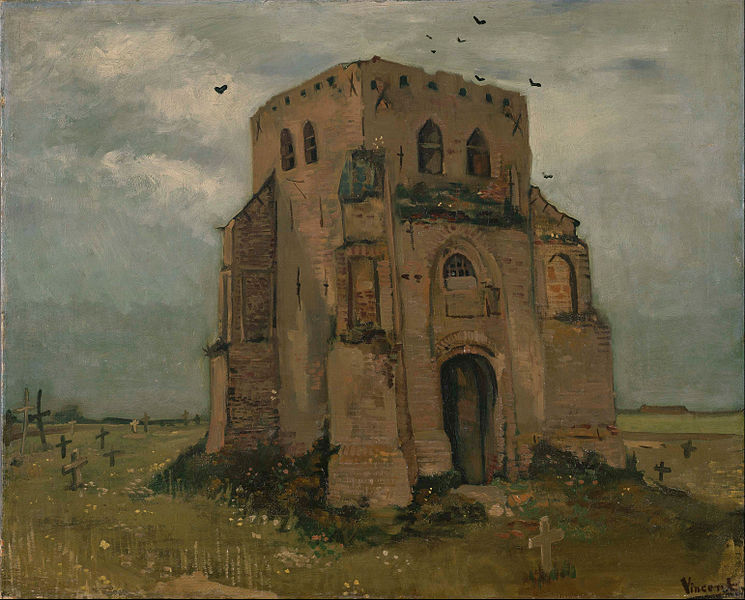 Van Gogh's '
The old church tower at Nuenen
'
<< previous
|
next >>
Your Daily Dose of Van Gogh
What did Vincent van Gogh write on this day?
Find out in your
FREE Van Gogh e-book
.
Hundreds of questions answered by Van Gogh himself!