How many sowers did Van Gogh paint?
Van Gogh made more than 30 drawings and paintings on with sowers. Jean-François Millet was a big inspiration for Vincent. Both artists portrayed peasants and painting them showed that they were proud of being from the countryside.
Today 137 years ago, on 30 September 1884,
Vincent van Gogh wrote to Theo from Nuenen:
"My dear Theo, I send you herewith two photographs — you'll get another two of weavers later. I was planning to have 12 photographs taken, a series of Brabant scenes, including the 6 that I'm making for Hermans."
Van Gogh sent photographs of a woman spinning and a sower. The paintings themselves are not known, we only know of them thanks to these two small photographs.
4 years later Van Gogh painted The Sower:
The Sower
Arles, 1888
32.5 x 40.3 cm
Van Gogh Museum, Amsterdam
You may also like to read: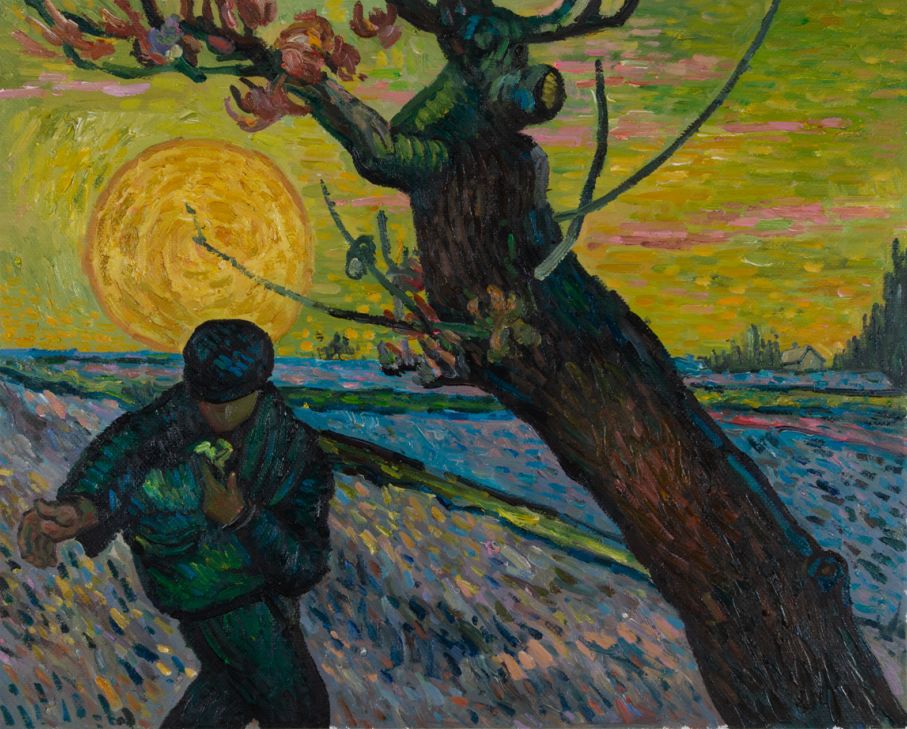 Our hand-painted reproduction of Van Gogh's '
The Sower
'.
Your daily dose of Van Gogh.
<< previous
|
next >>