Van Gogh loved painting nature, but in the winter of 1889 - 1890 it was often too cold to go outside. At that time Van Gogh lived in the asylum in Saint-Rémy where he had an extra room to use as a studio. It was there and then when he copied many artworks of painters he admired like Rembrandt, Delacroix and Millet. No less than 21 copies Van Gogh made of Millet's work, although copying may not be the best way to describe his work.

He explained in letter to his brother Theo on or about Monday, 13 January 1890

"The more I think about it the more I find that there's justification for trying to reproduce things by Millet that he didn't have the time to paint in oils. So working either on his drawings or the wood engravings, it's not copying pure and simple that one would be doing. It is rather translating into another language, the one of colours, the impressions of chiaroscuro and white and black."
Peasant life
Van Gogh was a big fan of Jean-François Millet (1814 - 1875). Both artists portrayed peasants and painting them showed that they were proud of being from the countryside. The paintings were an homage to hard working farmers who were close to nature. Many art lovers found this inappropriate though. Farmers should not be turned into heroes is what they thought.

Fortunately that didn't stop Vincent. His letter to his sister Willemien on 20 January 1890 shows..:

"..what a master Millet is. That fellow, so wise, so moved, does the countryside in such a way that even in town one continues to feel it."

And a month later on 19 February 1890, also to Willemien:

"Millet! Millet! How that fellow painted humanity and the 'something on high', familiar and yet solemn."
The finest thing you've done
Van Gogh's copies, painted in his own style, form an important part of his oeuvre of nearly 900 masterpieces. Vincent's brother Theo realized this importance and wrote to Vincent on 3 May 1890:

"The Millet copies are perhaps the finest things you've done, and make me believe that big surprises still await us the day you set yourself to doing figure compositions."

You may also like to read:
Keep dreaming
Like Van Gogh learnt from Millet, our artists learn from Van Gogh. When Van Gogh copied Millet he had no idea he would become one of the most famous artists in the world. So you never know. Keep being inspired and who knows where your dreams will bring you.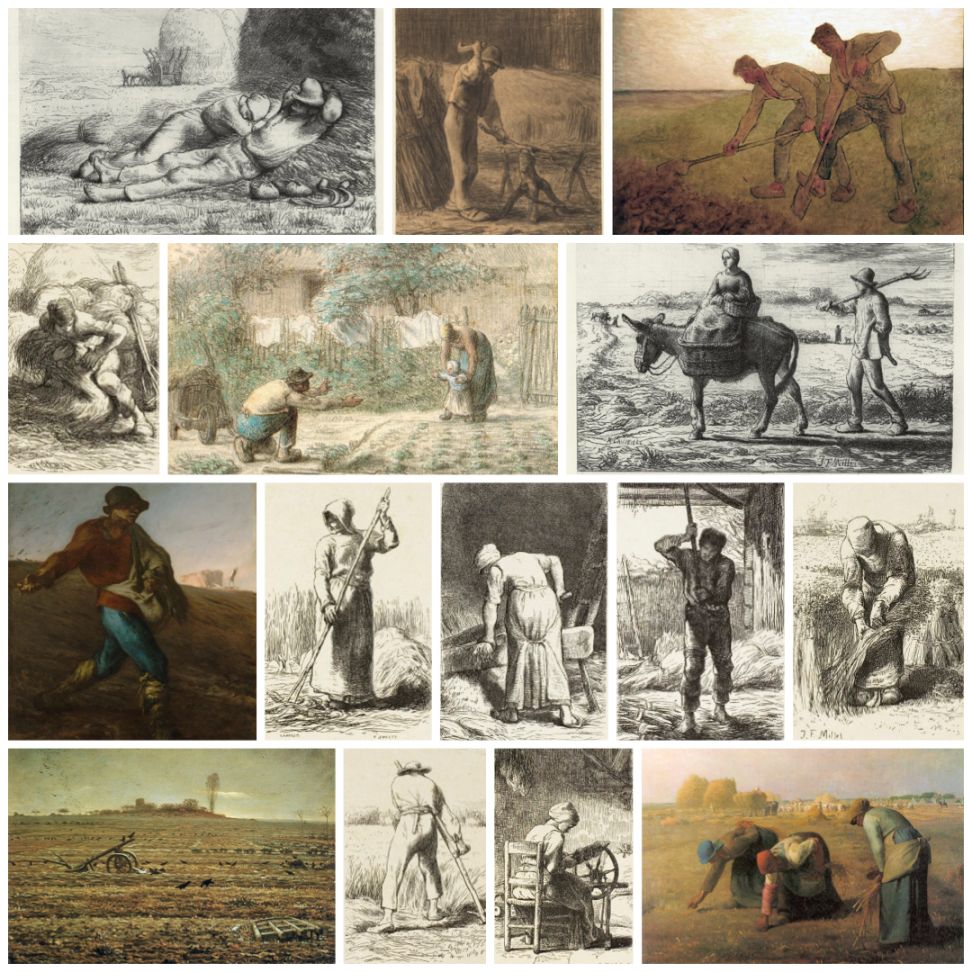 A selection of paintings by Millet that inspired Van Gogh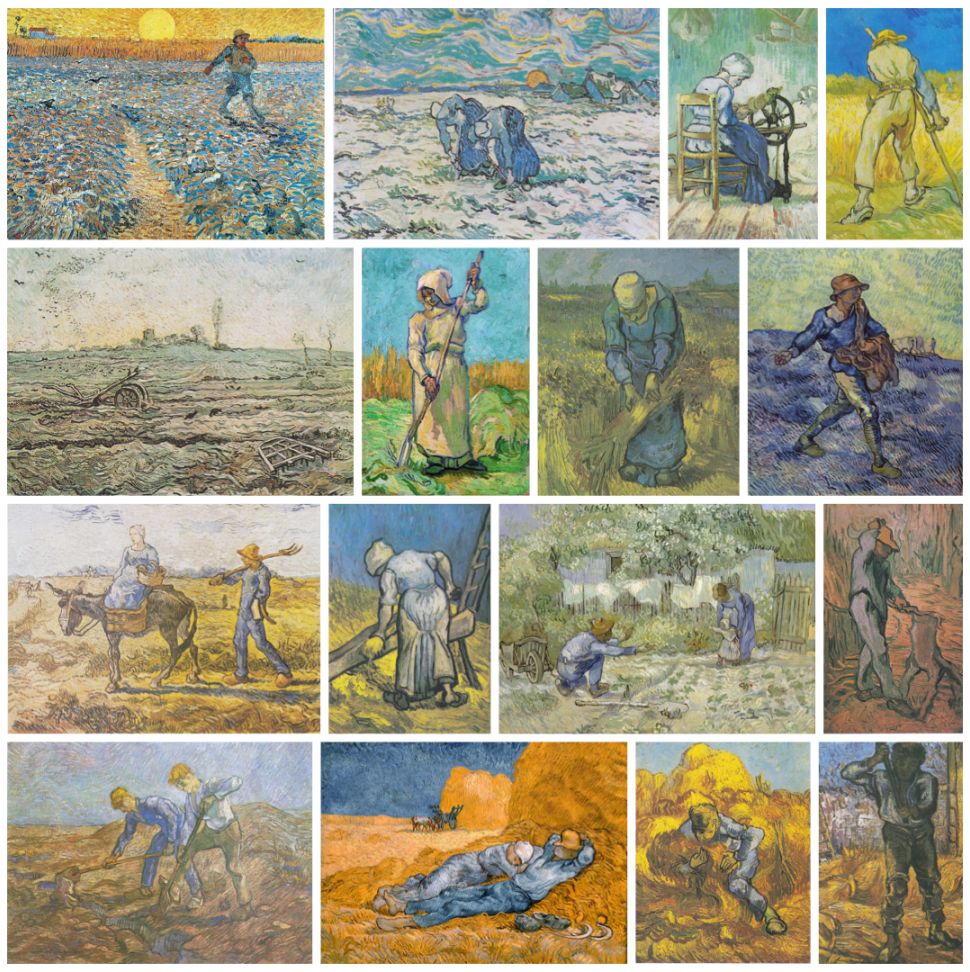 A selection of Van Gogh's paintings after Millet
Van Gogh's copies after Millet.
For more than 20 years we have specialized in reproducing Van Gogh's paintings in oil on canvas. Where Van Gogh copied Millet's works in his own style, we try to get as close to Van Gogh's originals in terms of detail, brushstroke and color. We are happy to paint any Van Gogh for you. Check out a few of 'Van Gogh's Millets' we did like:
Noon, rest at work
,
Two Peasant Women Digging in the Snow
and
The Sower
.
Your Daily Dose of Van Gogh
What did Vincent van Gogh write on this day?
Find out in your
FREE Van Gogh e-book
.
Hundreds of questions answered by Van Gogh himself!