How to order the right size painting
Painting a replica in a smaller or larger size than the original is never a problem. You will find several size options when going through the order process. And anything in between in possibe too. Just
let us know.
But you may also like to order a painting with different proportions. Just because:
It suits your wall better or
You want a unique painting.
In
this blog
we explained the option of painting extra trees and sky on the sides to make the '
Olive Trees with Yellow Sky and Sun
' more landscape shaped.
For
Monet's Water Lilies
we chose another option. This particular painting is easily adjustable in size by stretching the sides horizontally: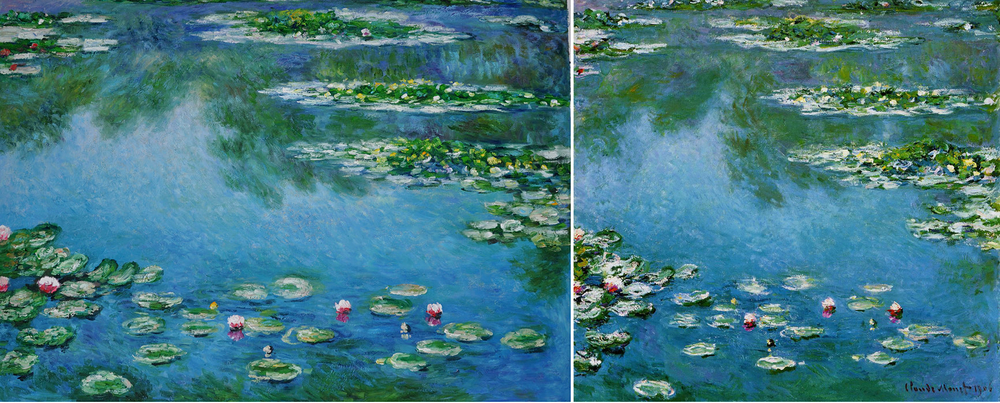 Our hand-painted replica of Monet's Water Lilies in stretched and original proportions.
Order your favorite Van Gogh or other master in the right size.
For any
Van Gogh
or other
Old Master
, we like a challenge and create the painting that fits your frame, wall or
interior
.