Amazing unknown Van Gogh painting discovered?
Well, not really, sorry! The Van Gogh on this page is not a real one..
So one of our customers wanted a replica of Van Gogh's "Olive Trees with Yellow Sky and Sun" to fit into her family frame with sentimental value.
The proportions of the frame were a lot more landscape than the canvasses Van Gogh often used to paint on (typically 74 x 93 cm).
How could we change proportions and still keep the spirit of the painting?
There were a few options we thought of:
Leaving out parts of the top or the bottom of the original. We tried that but it just didn't look right. The painting needs the sun in the top and it looks weird without the foreground at the bottom.
The use of mats on the sides of the painting would not look good either. They distract from the painting.
We felt little naughty changing a Van Gogh, but we chose this option: painting some extra trees and sky! We created some extra Van Gogh.. :)
Order your favorite Van Gogh with custom proportions
Wether it is the
Olive Trees with Yellow Sky and Sun
or
any other Van Gogh
, we like a challenge and create the painting that fits your frame , wall or
interior
.
It probably won't beat the beauty of the original Van Gogh composition. The process of changing a Van Gogh actually made us realise how perfect the original is. Vincent van Gogh, what a master!
Some extra branches to the
Blossoming Almond Tree
? More sky with stars in an extended
Starry Night
? Let's try. You will have a unique touch to your favorite Van Gogh painting.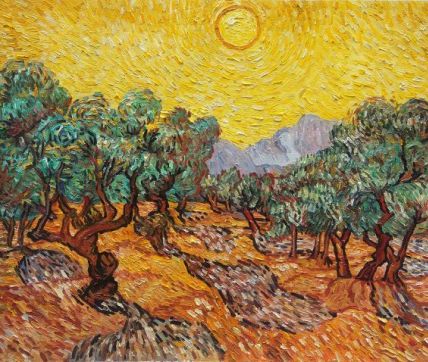 Olive Trees with Yellow Sky and Sun, original proportions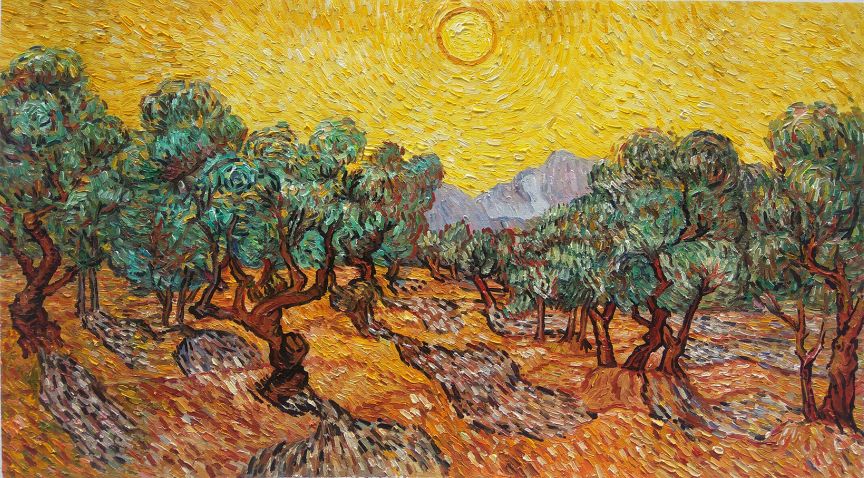 Olive Trees with Yellow Sky and Sun, custom proportions
Your Daily Dose of Van Gogh
What did Vincent van Gogh write on this day?
Find out in your
FREE Van Gogh e-book
.
Hundreds of questions answered by Van Gogh himself!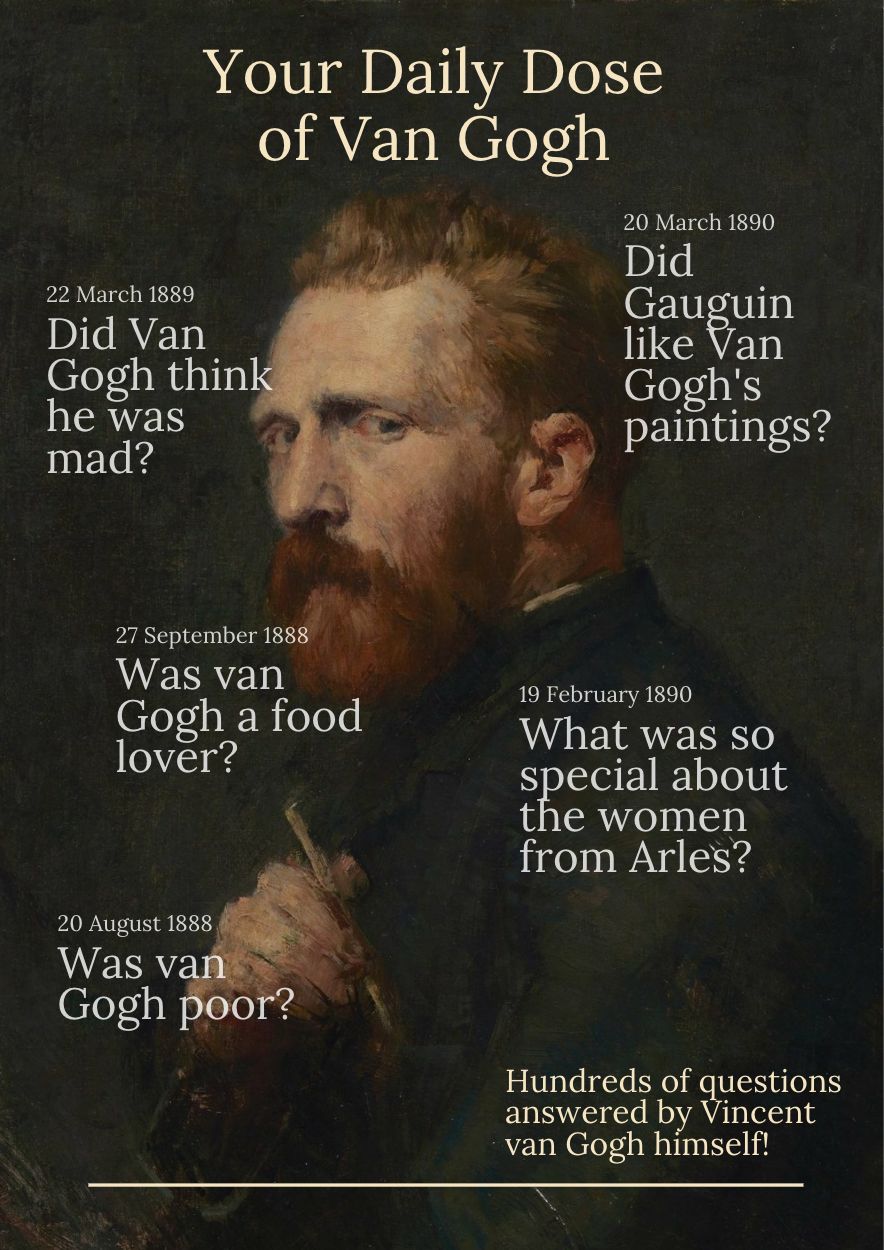 Aimee
- 17-01-2020
Even though the original is the most brilliant version of the painting... the solution chosen looks beautiful and bold! Especially since the frame has sentimental value, this must add so much to the enjoyment of the costumer. I think the Master would appreciate this story ;-)