Was Van Gogh an individualist?
Van Gogh's letters to his good friend and fellow artist Émile Bernard often show his astonishing knowledge of art. Vincent's admiration for Rembrandt, Delacroix, Millet and many others inspired both him and Bernard. Vincent and
Émile
were aware of their part in a historic chain of artists developing art in general.
On 7 June 1888 Van Gogh wrote to Bernard:
"More and more it seems to me that the paintings that ought to be made, the paintings that are necessary, indispensable for painting today to be fully itself and to rise to a level equivalent to the serene peaks achieved by the Greek sculptors, the German musicians, the French writers of novels, exceed the power of an isolated individual, and will therefore probably be created by groups of men combining to carry out a shared idea."
Cooperating artists in an ideal world
Isn't it beautiful to read how Van Gogh felt like he was part of history, working together with other artists, creating these 'necessary, indispensable paintings'. In Vincent's ideal world, instead of working together on one painting, several painters could work on one idea. Van Gogh's watercolor painting 'Breton Women and Children' is a good example of this. Vincent's idea was not to just copy a painting, or be inspired by an artist to paint a similar scene in his own style. He liked the idea of artists cooperating to tackle a topic and to take a step together into the future of art.
Tackling Breton Women
Van Gogh's enthusiasm for Émile Bernard's 'Breton Women in the Meadow' is clear in his letter on 26 November 1889 that shows involvement of Gauguin as well.
"...I would long to see things of yours again, like the painting of yours that Gauguin has, those Breton women walking in a meadow, the arrangement of which is so beautiful, the colour so naively distinguished."
(On mobile scroll down to see) 4 different artists and their individual approach to capture Breton Women. 4 paintings that belong together and complement each other:
Breton Women at a Pardon, Pascal Dagnan-Bouveret, 1887
Vision after the Sermon, Paul Gauguin, 1888
Breton Women in the Meadow, Émile Bernard, August 1888
Breton Women and Children, Vincent Van Gogh, November 1888
Combined forces
Although Van Gogh painted on his own most of the time, often in nature away from people, he had many artist friends with whom he discussed art. They met at
Pére Tanguy's
shop and in
cafés
. They wrote letters to each other., they swapped paintings and Gauguin even lived with Van Gogh in the
Yellow House
in Arles. They influenced each other and worked together. Van Gogh's masterpieces seem a perfect example of combined forces and he sure has taken his rightful place between the most famous artists in history. His paintings, created on the shoulders of giants, still loved and admired by many all over the world.
Van Gogh and other masters in oil on canvas
We have specialized in replicating
Van Gogh's paintings
. Not by trying to paint them in our own style. But by trying to come as close to Van Gogh's style. Brushstroke by brushstroke, in oil on canvas. Our artists strive to perfect the technique of Van Gogh and
other masters
. They learn from them and ultimately hope to develop their own style to one day be part of art history as well.
Your Daily Dose of Van Gogh
What did Vincent van Gogh write on this day?
Find out in your
FREE Van Gogh e-book
.
Hundreds of questions answered by Van Gogh himself!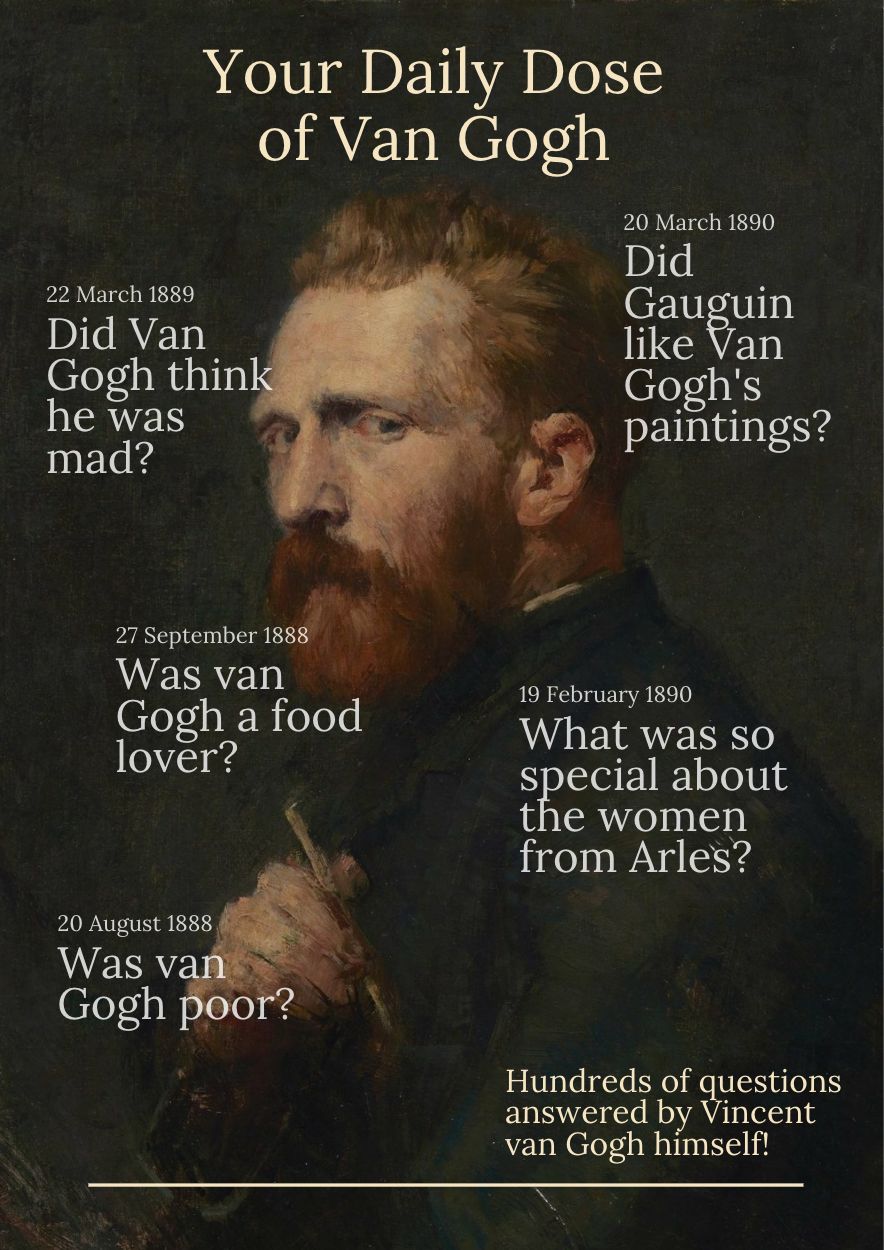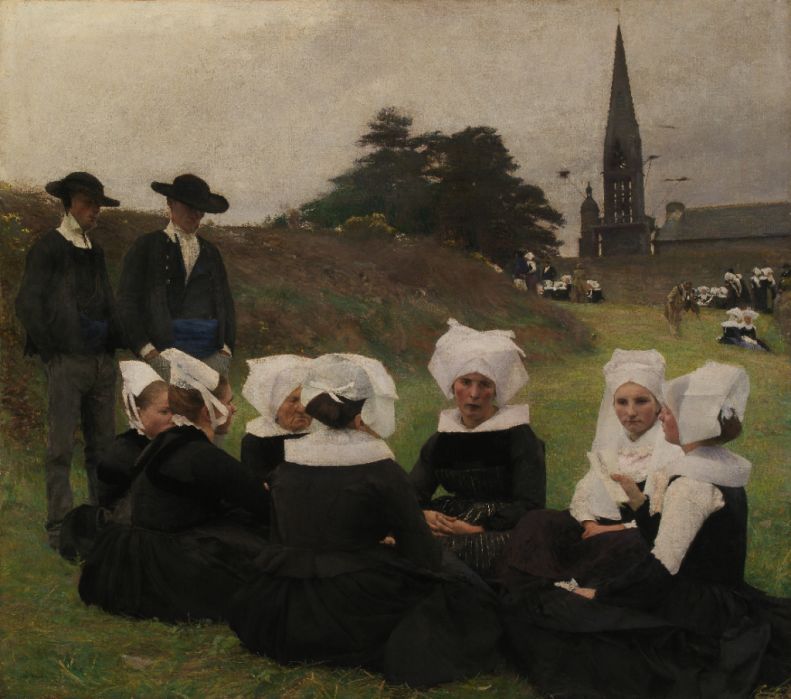 Breton Women at a Pardon, Pascal Dagnan-Bouveret, 1887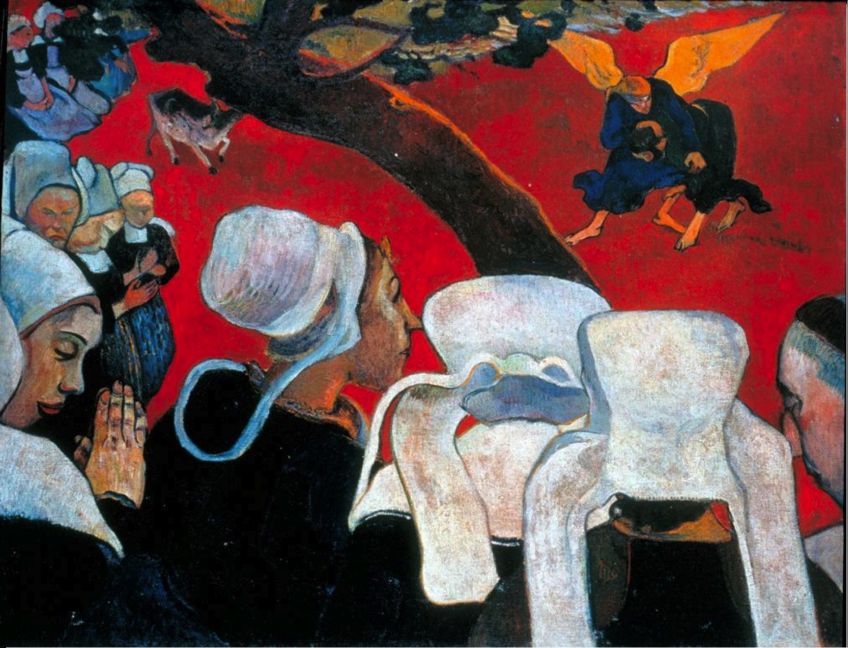 Vision after the Sermon, Paul Gauguin, 1888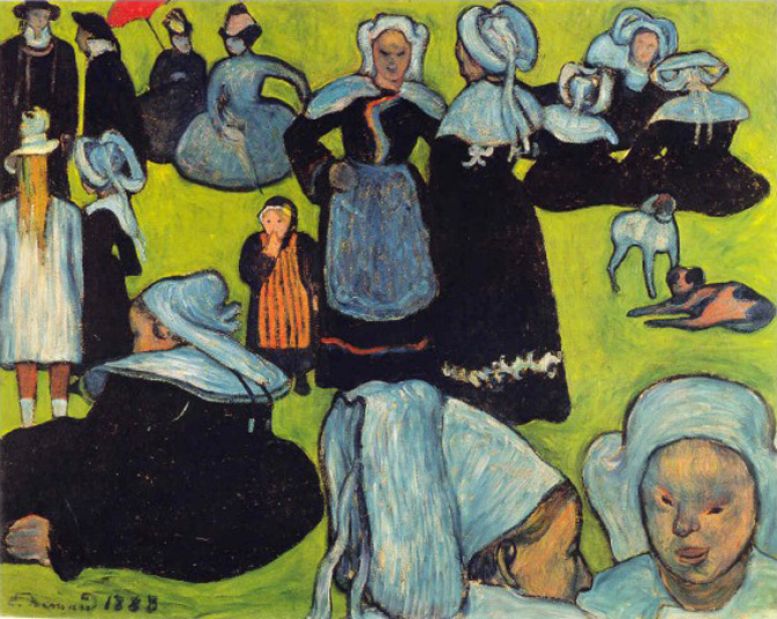 Breton Women in the Meadow, Émile Bernard, August 1888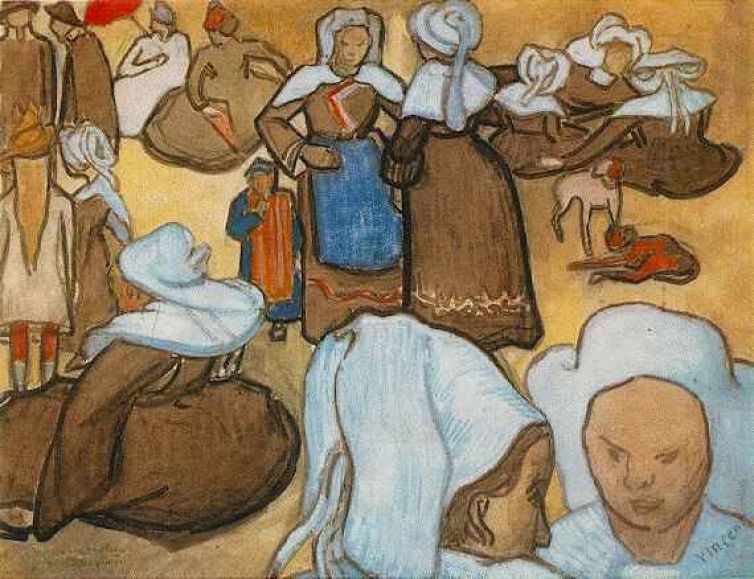 Breton Women and Children, Vincent Van Gogh, November 1888