Was 'The Red Vineyard' really the only painting van Gogh ever sold?
Many people believe that 'The Red Vineyard' that Vincent Van Gogh painted near Arles, in November 1888, is the only painting that the artist managed to sell while he was alive. It was bought by Anna Boch for 400 francs.
The painting was later acquired by Sergei Shchukin, a Russian Collector, nationalized by the Bolsheviks and then passed on to the Pushkin Museum of Fine Arts in Moscow.
But.. Van Gogh writes about selling pen drawings in The Hague.
This part of his letter to his brother in March 1882 is about his pen drawings, so Van Gogh seems to have some sales experience already 2 years after he started painting:
"Theo, it's almost miraculous!!! ….C.M. comes, orders 12 small pen drawings from me, views of The Hague, having seen a few that were finished for a rijksdaalder apiece, the price set by me. With the promise that if I make them to his liking he'll order 12 more, but for which he'll fix the price higher than I do. …So, it's fine – it's going well – it'll get even better!
Would Van Gogh have sold only 1 painting in his 10 year career, after selling at least pen drawings only 2 years after he started painting? We doubt it..
Order your favorite Van Gogh.
The Red Vineyard
is one of the
popular Van Gogh paintings
. Check out our
full collection
. Or
contact us
if your favorite Van Gogh is not listed.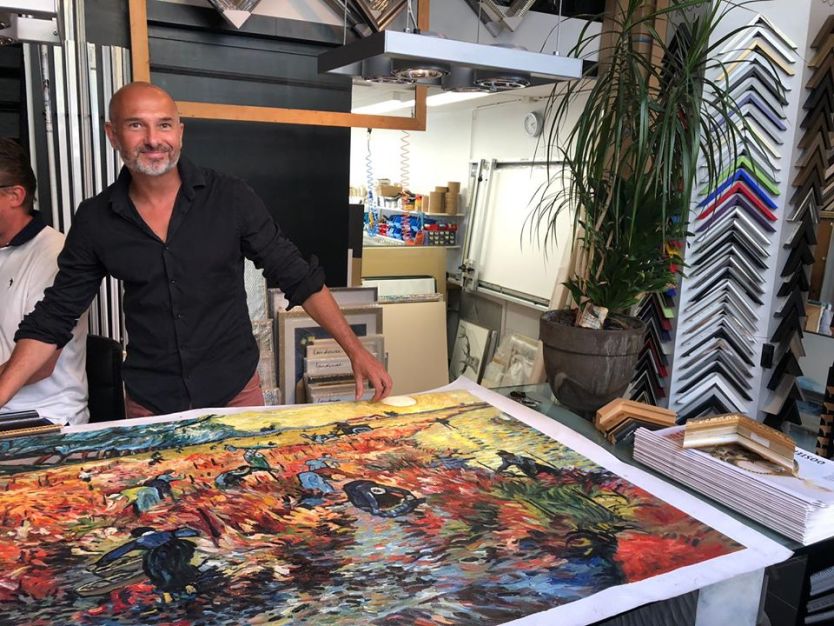 Our hand-painted replica of Van Gogh's 'The Red Vineyard' ready to get framed at local framer Van Westerloo in Amsterdam (large version, 100 x 124 cm / 40 x 50 inch).
Your Daily Dose of Van Gogh
What did Vincent van Gogh write on this day?
Find out in your
FREE Van Gogh e-book
.
Hundreds of questions answered by Van Gogh himself!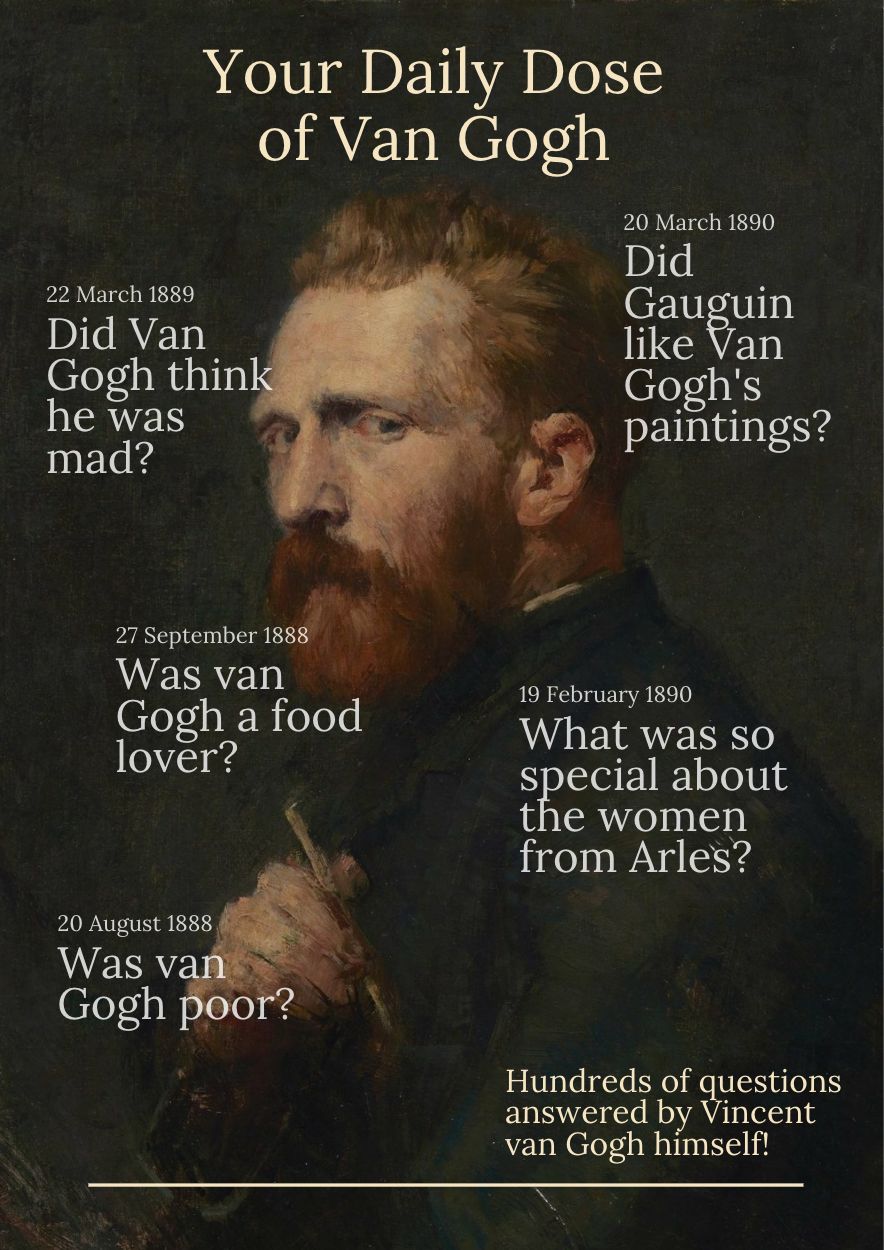 Peter Oosterling
- 13-02-2020
That makes me wonder where the paintings he sold might have ended up!?