Was Van Gogh a food lover?
Vincent van Gogh preferred to spend his brother's financial support on canvas and paint rather than expensive restaurants. He did like a nice restaurant though and an empty stomach wouldn't lead to beautiful paintings.
Today 133 years ago, between 27 September and 1 October 1888,
Vincent van Gogh wrote to Emile Bernard from Arles:
"I'm beginning to believe more and more that food has something to do with our power to think and to make paintings; as for me, it doesn't contribute to the success of my work if my stomach's bothering me."
Earlier that year:
"I've found a better restaurant where I eat for 1 franc."
This was Restaurant Vénissac on place Lamartine, where Van Gogh ate every day (at least in August and September). It was next door to the Café de la Gare, where he was staying. The owner was the widow Marguerite Vénissac-Canin.
The Yellow House was on 2 Place Lamartine. And the Night Cafe was on 30 Place Lamartine.
The Night Cafe
Arles, september 1888
Oil on canvas
72,4 x 92,1 cm
Yale University Art Gallery
You may also like to read: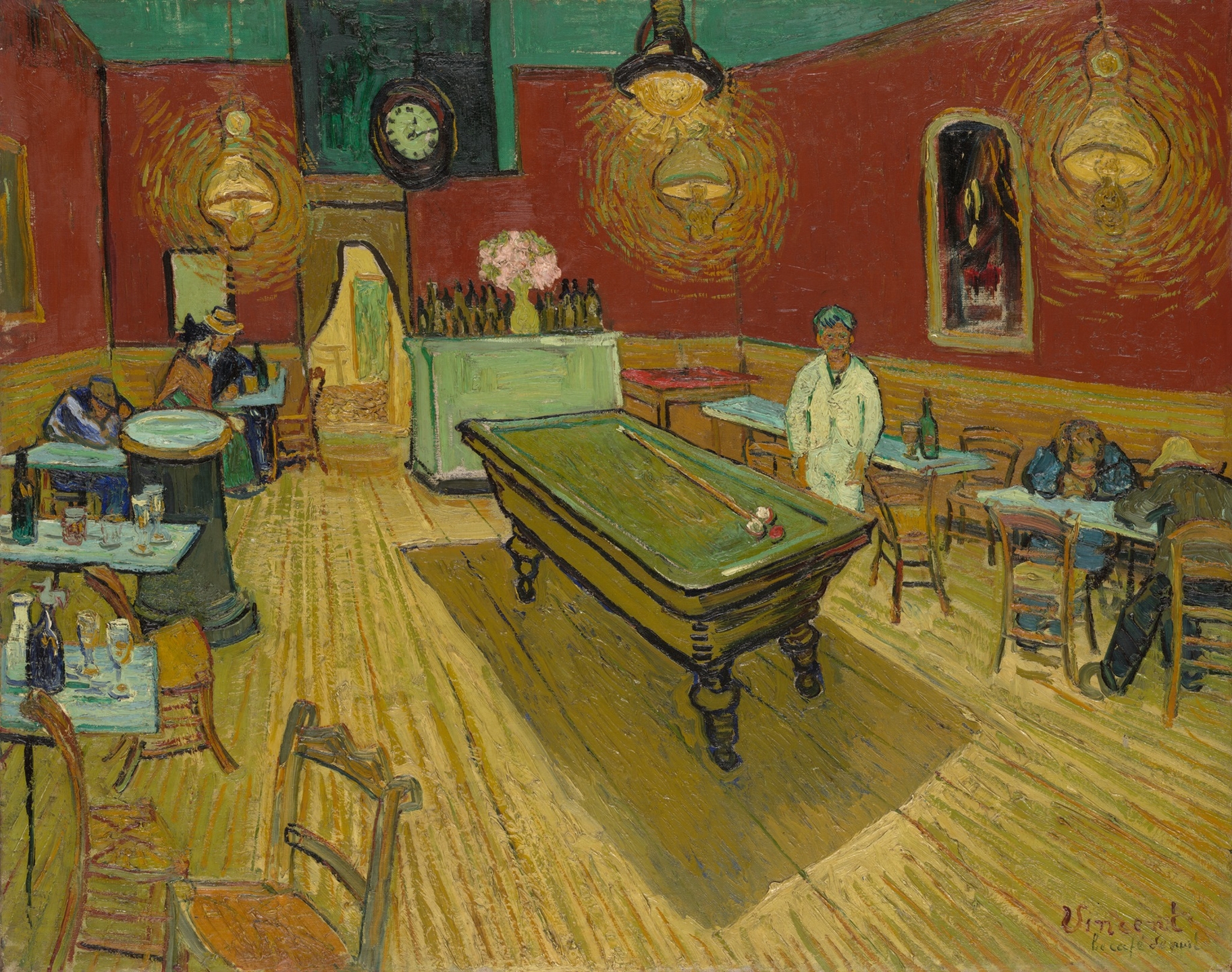 Van Gogh's
'The Night Cafe'
next to his favorite restaurant.
<< previous
|
next >>
Your Daily Dose of Van Gogh
What did Vincent van Gogh write on this day?
Find out in your
FREE Van Gogh e-book
.
Hundreds of questions answered by Van Gogh himself!