Was Van Gogh absent-minded?
Vincent van Gogh was not only very creative but also very sensitive and intense. Painting and the thoughts needed to create his paintings absorbed him so much that he would often be preoccupied. Vincent was aware of this but focussed on painting anyway. Also when he had just arrived at the asylum in Saint-Rémy-de-Provence.
Today 133 years ago, on 9 May 1889,
Vincent van Gogh wrote to Theo and Jo from Saint-Rémy-de-Provence:

"I have two others on the go — violet irises and a lilac bush. Two subjects taken from the garden. The idea of my duty to work comes back to me a lot, and I believe that all my faculties for work will come back to me quite quickly. It's just that work often absorbs me so much that I think I'll always be absent-minded and awkward in getting by for the rest of life too."

Lilac Bush
Saint-Rémy-de-Provence, 1889
Oil on canvas
73 x 92 cm
State Hermitage Museum, St Petersburg

You may also like to read: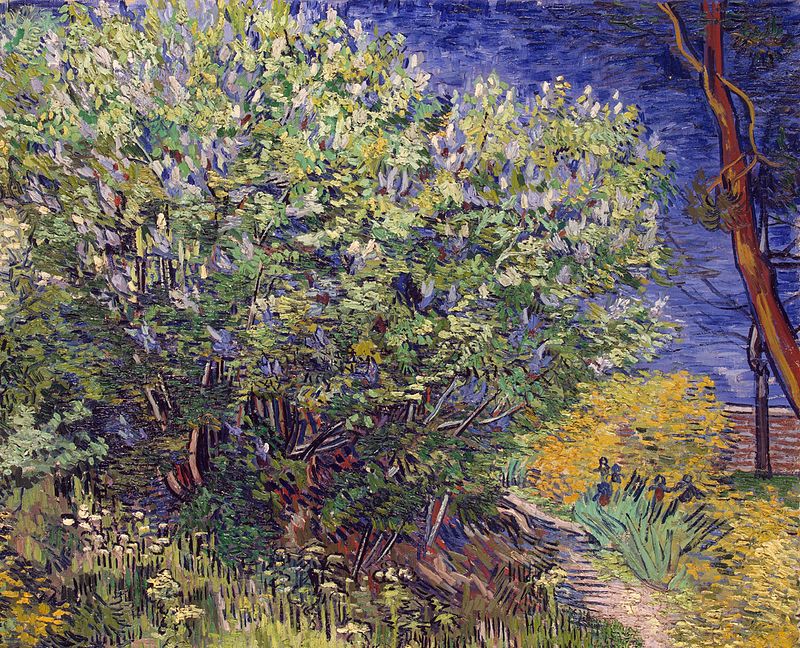 Van Gogh's 'Lilac Bush'
Your daily dose of Van Gogh.
<< previous
|
next >>