Did Theo van Gogh hang Vincent's paintings on his wall?
Vincent van Gogh sent many paintings from the South of France to his brother in Paris. Sometimes Theo framed them and hung them on his walls. Like a music composition he carefully chose their place on the wall and redecorated regularly.
Today 133 years ago, on 8 May 1889,
Jo van Gogh-Bonger wrote to Vincent van Gogh from Paris:
"There's also one of your paintings hanging above the piano in our drawing room (we got one from Aunt Cornelie) — a large one which I like very much — it's a landscape near Arles. The dining room is full too, but Theo's not happy with the arrangement yet, and every Sunday morning is spent rehanging and arranging everything."
The Harvest (at La Crau)
Arles, 1888
Oil on canvas
73,4 x 91,8 cm
Van Gogh Museum, Amsterdam
You may also like to read: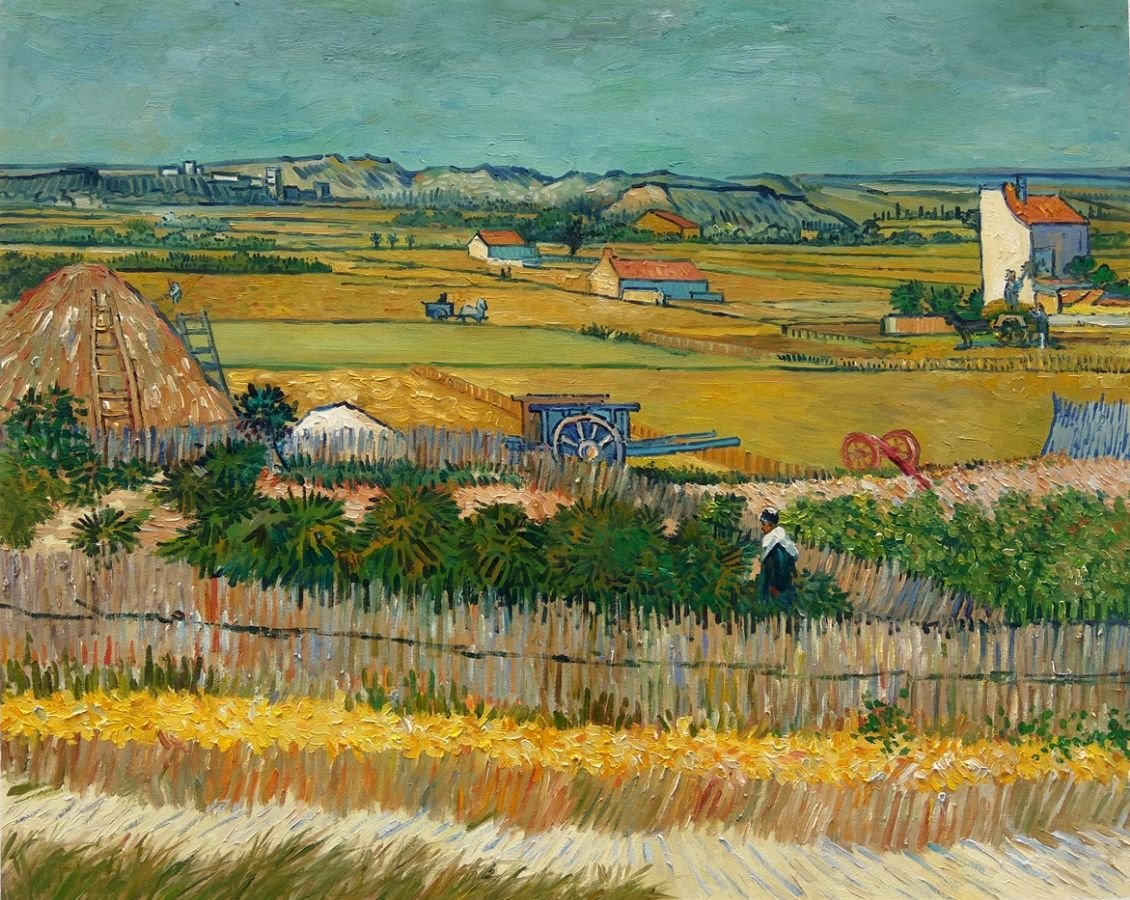 Our hand-painted reproduction of Van Gogh's '
Harvest at La Crau
'
Your daily dose of Van Gogh.
<< previous
|
next >>