Was Van Gogh easily distracted?
Like most people who changed the world in their field Vincent van Gogh was hyper-focussed. Not only did he make about 900 paintings, 1100 drawings and write 1000 letters in 10 years time. His thoughts were always about art. All day and every day.

Within his focus on painting Van Gogh could easily be distracted. It made him a multitasker who could be working on a painting and a drawing at the same time, whilst writing a letter.
Today 134 years ago, on 17 June 1888,
Vincent van Gogh wrote to John Peter Russell from Arles:

"Well, instead of continuing the letter I began to draw on the very paper the head of a dirty little girl I saw this afternoon whilst I was painting a view of the river with a greenish yellow sky."

The view of the river he refers to is the painting:

The Trinquetaille bridge
Arles, 1888
Oil on canvas
65 x 81 cm
Private collection

You may also like to read: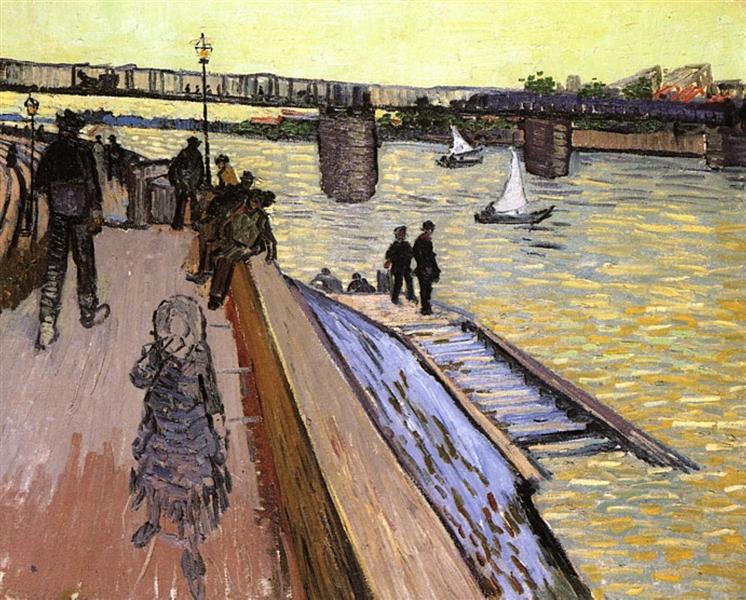 Van Gogh's 'The Trinquetaille bridge'
<< previous
|
next >>
Your Daily Dose of Van Gogh
What did Vincent van Gogh write on this day?
Find out in your
FREE Van Gogh e-book
.
Hundreds of questions answered by Van Gogh himself!