What kind of models did Vincent van Gogh like to paint?
Van Gogh preferred to paint characteristic types, who were often peasants and laborers such as farmers, weavers, and fishermen.
Today 133 years ago, on 29 August 1888,
Vincent van Gogh wrote to Theo from Arles about Patience Escalier ('The peasant'):

"I have two models this week, an Arlésienne and the old peasant, whom I'm doing this time against a bright orange background, which, although it doesn't pretend to represent a red sunset in trompe l'oeil, is perhaps a suggestion of it, all the same."

And one week later on 3 September 1888 he wrote:

"I'd like to paint men or women with that je ne sais quoi of the eternal, of which the halo used to be the symbol, and which we try to achieve through the radiance itself, through the vibrancy of our colorations."

Portrait of Patience Escalier / The Peasant
Arles, 1888
Oil on canvas
69 x 56 cm
Private collection

You may also like to read: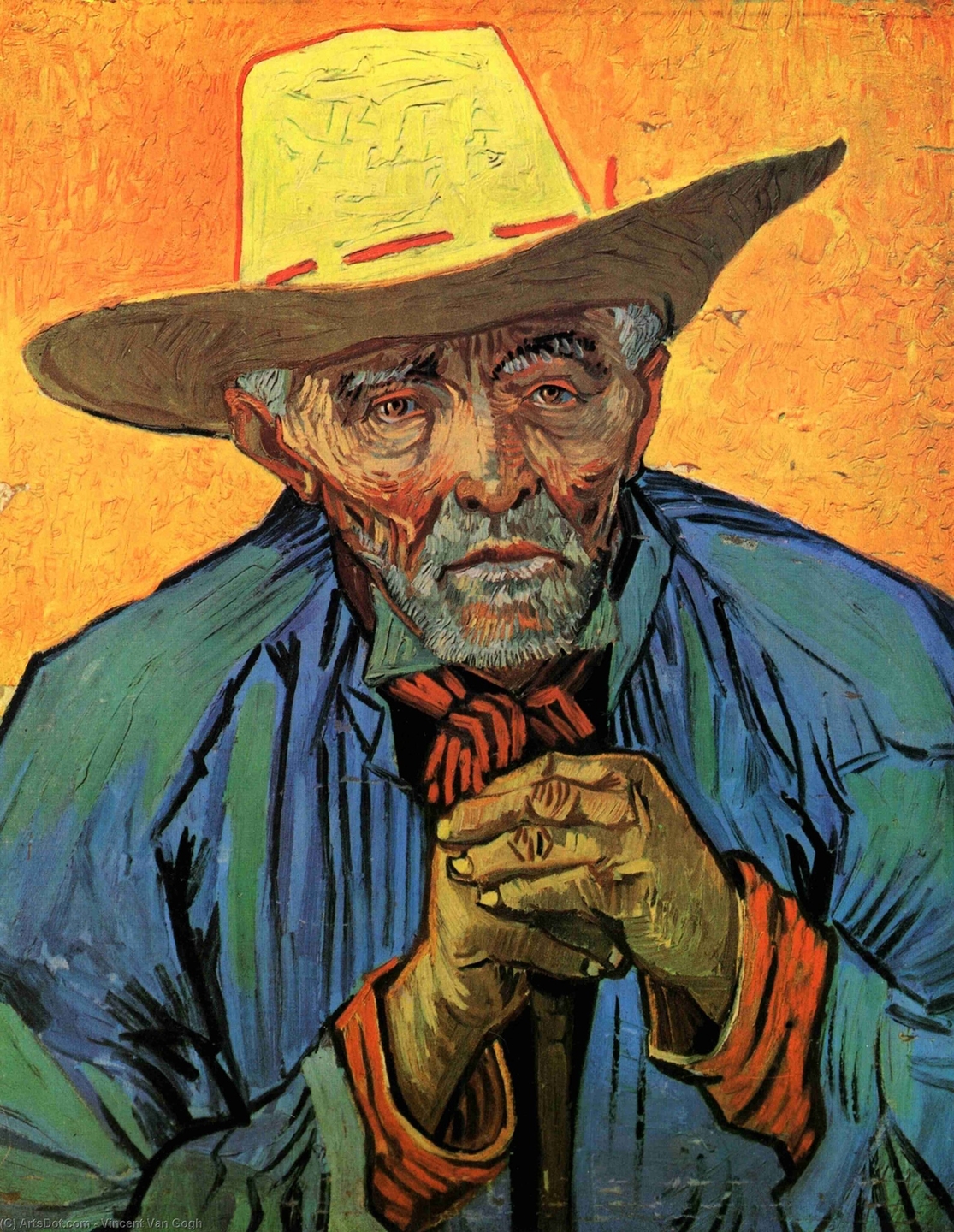 Van Gogh's 'Portrait of Patience Escalier / The Peasant'
Your daily dose of Van Gogh.
<< previous
|
next >>