What was Theo's influence on Van Gogh's style of painting?
It was Theo van Gogh who suggested The Potato Eaters was too dark and Vincent should consider brighter colors. As director of art dealer Goupil & Cie in Paris Theo knew a lot about modern art and he shared his thoughts about Vincent's development towards the style of his now world famous masterpieces.
Today 132 years ago, on 22 October 1889,
Theo van Gogh wrote to his brother Vincent from Paris:

"I consider that you're strongest when you're doing real things, like that (Irises VGS), or like the Tarascon diligence, or the child's head, or the upright undergrowth with the ivy. The form is so well defined and the whole is full of colour. I clearly sense what preoccupies you in the new canvases like the village in the moonlight or the mountains, but I feel that the search for style takes away the real sentiment of things."

Undergrowth / Trees with Ivy in the Garden of the Asylum
Saint-Rémy-de-Provence, 1889
Oil on canvas
73 x 92,3 cm
Van Gogh Museum, Amsterdam

You may also like to read: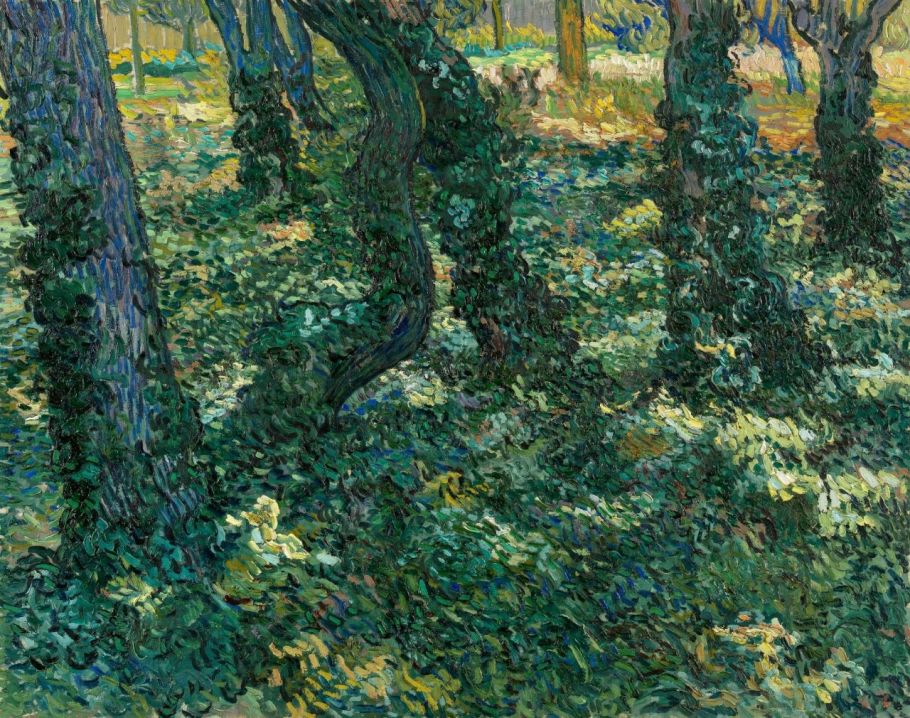 Van Gogh's 'Undergrowth / Trees with Ivy in the Garden of the Asylum'
Your daily dose of Van Gogh.
<< previous
|
next >>