When did Van Gogh start painting?
In December 1881 Vincent van Gogh painted one of his first works: "Still Life With Cabbage and Clogs". In the next ten years his style changed completely.
Today 138 years ago, on 13 September 1873,
Vincent van Gogh wrote to Theo from London:

"Yesterday I saw an exhibition of Belgian paintings, which included various old acquaintances from the last Brussels Exhibition. There were various beautiful things by A. and Julien de Vriendt, Cluysenaar, Wouters, Coosemans, Gabriël, De Schampheleer, &c."

This was years before Vincent started painting himself. After spending a few years working for the art dealers Goupil & Cie in The Hague, Vincent van Gogh was transferred to their London branch in May 1873. In October 1874, Vincent moved to the Paris branch of Goupil & Cie. And in January 1875 he returned to London, where Goupil was opening a new location owing to its takeover of the art dealers Holloway & Sons. Vincent was finally definitively transferred to Paris in the spring of 1875.

Still Life With Cabbage and Clogs
Etten, 1881
Oil on paper on panel
34,5 × 55 cm
Van Gogh Museum, Amsterdam

You may also like to read: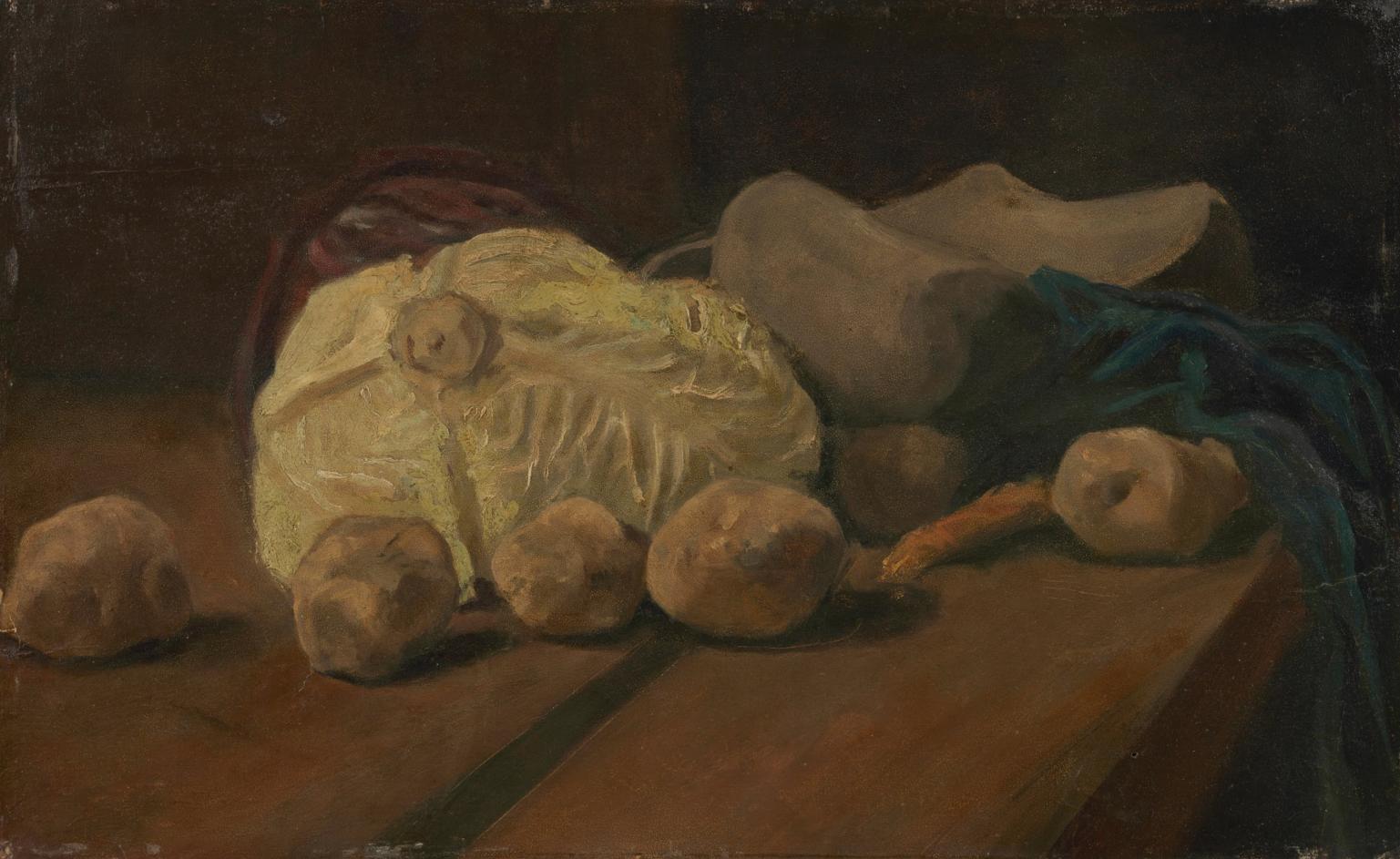 Van Gogh's 'first painting 'Still Life With Cabbage and Clogs'
Your daily dose of Van Gogh.
<< previous
|
next >>