When did Vincent van Gogh live in The Yellow House in Arles?
From 1 May 1888 Van Gogh rented 4 rooms of the The Yellow House to use as studio. From 1 September 1888 - March 1889 he lived in The Yellow House, except for when he was in hospital in December 1888 and again in January 1888. In March 1889, the police closed his house after a petition by 30 townspeople, who called him "fou roux" (the redheaded madman). On 8 May, Vincent left Arles for Saint-Rémy.
Gauguin stayed with Van Gogh in the yellow House from 23 October - 25 December 1888.
Today 133 years ago, on 4 September 1888,
Vincent van Gogh wrote to Theo:
"How I'd like to set myself up so that I could have a home of my own! I never stop telling myself that if at the start we'd spent even 500 francs on furnishing, we would already have recouped all of it, and I would have furniture and I would be free of lodging-house keepers by now. I'm not pressing the point, but what we're doing now isn't wise. There will always be artists passing through here, wishing to escape the harshness of the north. And I feel myself that I'll always be among that number."
The Yellow House
(2 Place Lamartine in Arles)
Arles, 1888
Oil on canvas
76 x 94 cm
Van Gogh Museum, Amsterdam
You may also like to read: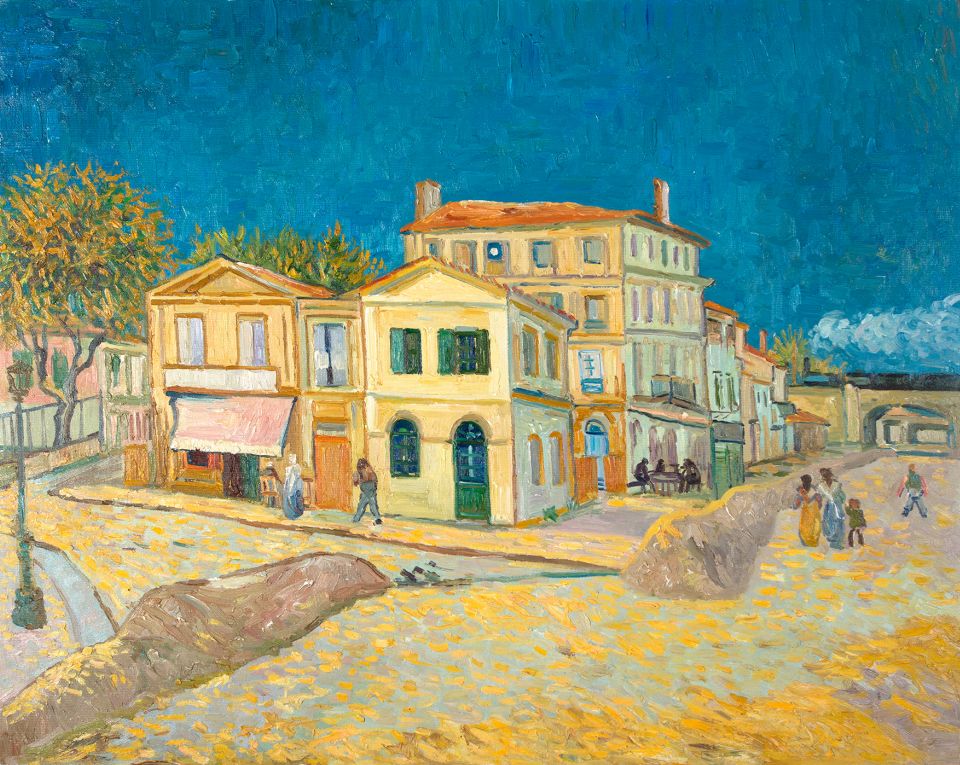 Our hand-painted reproduction of Van Gogh's
'The Yellow House'
.
<< previous
|
next >>
Your Daily Dose of Van Gogh
What did Vincent van Gogh write on this day?
Find out in your
FREE Van Gogh e-book
.
Hundreds of questions answered by Van Gogh himself!