When was Van Gogh recognized?
Although Van Gogh (1853 -1890) probably sold just one painting while alive, in January 1890 art critic Albert Aurier described him as "a genius". And in the same year Van Gogh exhibited 10 paintings on Artistes Indépendants in Paris, Claude Monet said that his work was the best in the show.
Today 132 years ago, on 5 September 1889,
Theo van Gogh wrote to Vincent from Paris:
"Now I must also tell you that the Independents' exhibition is open and that in it there are your two paintings, 'The Irises' and the Starry night (over the Rhône, VGS). The latter is badly placed, for one can't position oneself far enough away, as the room is very narrow, but the other one looks extremely well. They've placed it on the narrow side of the room and it strikes you from a long way off."
Irises
Saint-Rémy-de-Provence, 1889
Oil on canvas
71 x 93 cm
You may also like to read: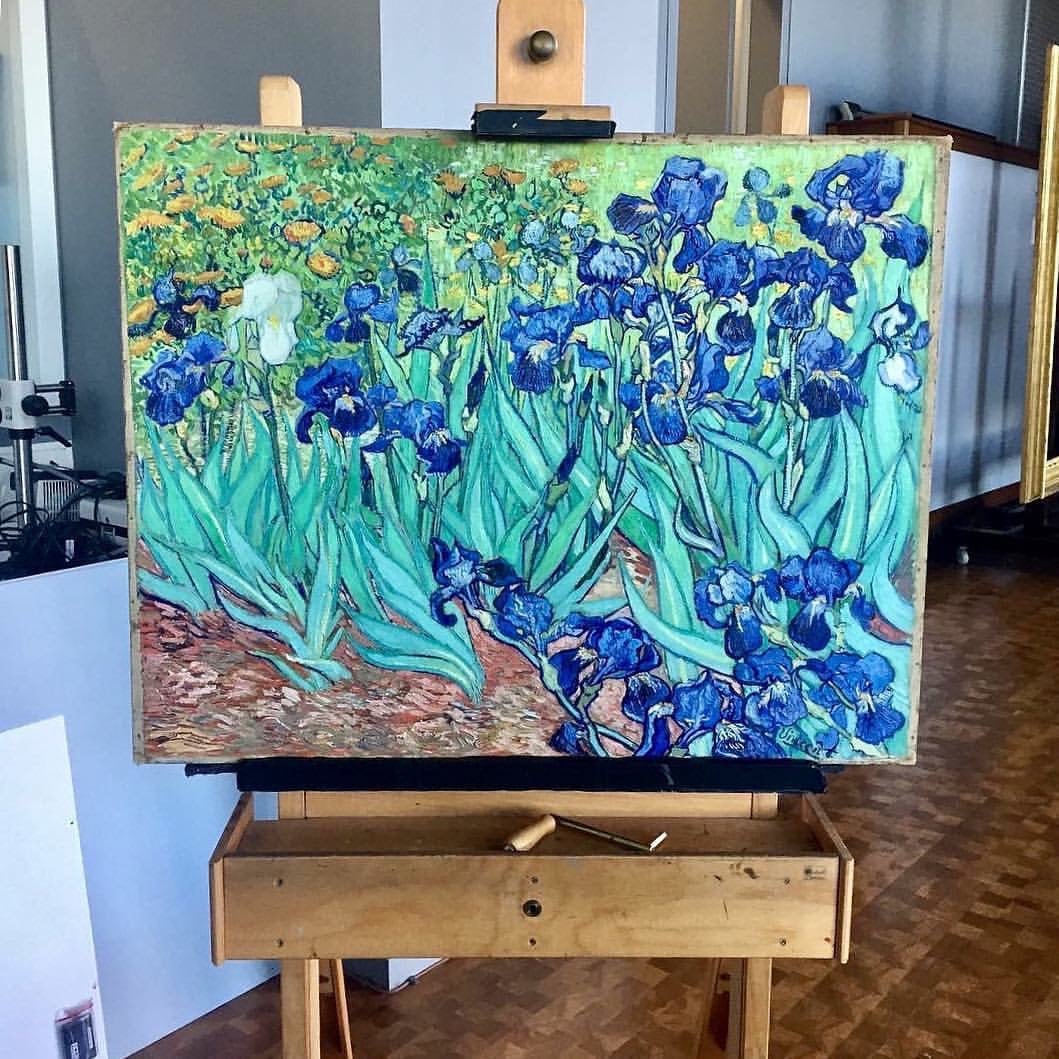 The photo does not show our
reproduction
, but the orignal Van Gogh painting 'Irises' from the Getty Center in LA.
Your daily dose of Van Gogh.
<< previous
|
next >>