Why are Van Gogh paintings framed behind museum glass?
You may not even have noticed, but from certain angles you can see a little reflection when you look at a Van Gogh painting. In museums like the Van Gogh Museum in Amsterdam or the Kröller-Muller Museum in Otterlo paintings are protected with museum glass.
What does museum glass protect a Van Gogh painting from?
Oil paintings on canvas are usually not framed behind glass. Oils are not very vulnerable to light or humidity, unlike watercolors or pencil drawings. And canvas gives sufficient structure, unlike art on paper. Very valuable art works in oil on canvas such as Van Gogh paintings deserve extra protection though, here's why:
Museum glass minimizes the effect of light on the painting.
Van Gogh and other artists at the end of the 19th century used yellow paint with chrome. This particular paint is light sensitive which made Van Gogh's yellow colors turn into brown. His sunflowers indeed looked different when Van Gogh painted them! (on mobile scroll down to see)

The effect of touching art.
The thick brush strokes Van Gogh is known for are quite inviting to touch. Like with bronze statues in public that are damaged and change color by touching them, the damage to Van Gogh's paintings would be even worse.

Dust and dirt.
To preserve our cultural heritage for future generations, even dust is better to be kept away from original Van Gogh paintings.

Museum glass could protect a Van Gogh from vandalism.
In 1978 Van Gogh's 'Self-Portrait with Grey Felt Hat' in the Van Gogh Museum suffered a knife attack. The 33 year old man was declared not to be sane and sent to a mental institute.

Luitsen Kuiper, Rijksmuseum's chief conservator did an excellent job restoring the painting. Hardly any visitors notice the damage nowadays. The cross that was made by a knife cut through the canvas can best be seen when you kneel down and look up to the painting.
What is museum glass?
The German company Schott produces glass for valuable art in museums. For protection of a painting against vandalism they have anti-reflective laminated glass MIROGARD Protect Ultra. A very light weighted laminated glass that also protects the painting against UV-light. You can find more information on their
website
.
Thank you.
A special thanks to
Schott
for providing information about museum glass. And to the
Kröller-Muller Museum
for explaining why they frame their Van Gogh paintings behind museum glass. If you are ever in The Netherlands, it is worthwhile to travel to Otterlo and visit their museum. They have the largest collection of Van Gogh artworks after the Van Gogh Museum in Amsterdam, like the
Cafe Terrace at Night
and
Olive Grove
.
Buy a hand-painted reproduction of Self-Portrait with Grey Felt Hat in oil on canvas
At home or in your office your paintings won't need to be protected by museum glass. It's even fine to touch the thick Van Gogh like brushstrokes that our artists have specialised in. And the slight smell of oil paint adds to the experience of a real oil painting. Try that with a poster.
The original Van Gogh paintings in museums are not for sale unfortunately. We love paint the
Self-Portrait with Grey Felt Hat
or any other Van Gogh for you.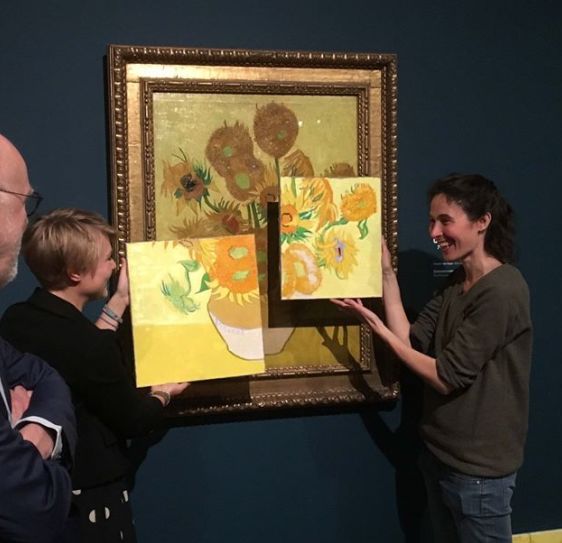 With museum glass Van Gogh's Sunflowers might still have had this color.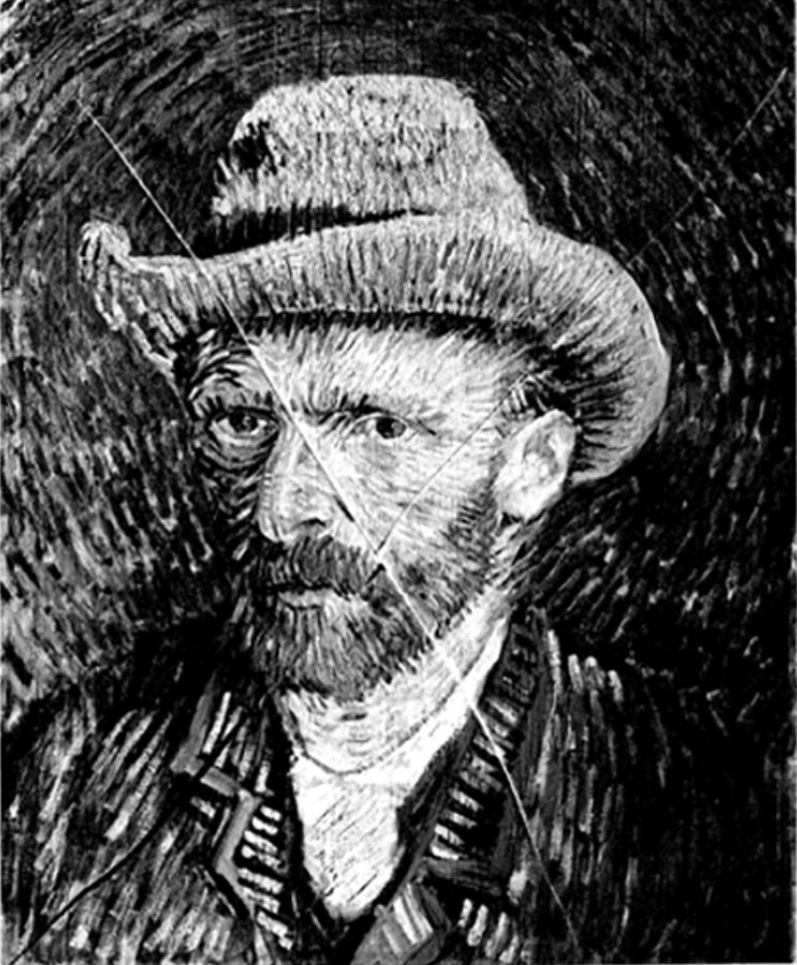 Van Gogh's Self-Portrait with Grey Felt Hat' damaged with a knife in 1978.
Your Daily Dose of Van Gogh
What did Vincent van Gogh write on this day?
Find out in your
FREE Van Gogh e-book
.
Hundreds of questions answered by Van Gogh himself!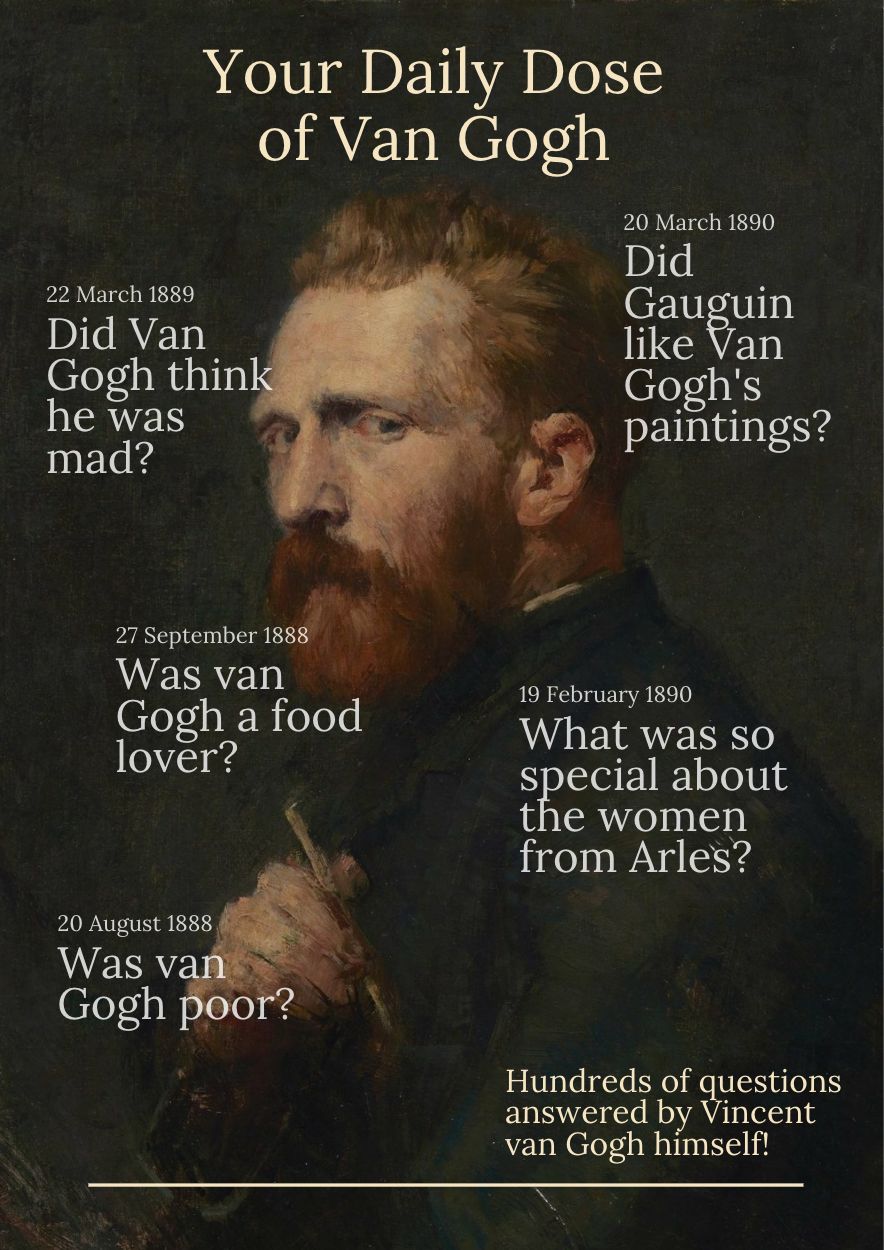 Anonymous
- 21-09-2023
*year
Anonymous
- 21-09-2023
I meant the "stop oil" attack didnt realise it was a test ago
Anonymous
- 21-09-2023
Good moment to update the point about vandalism
Erik (Van Gogh Studio)
- 14-10-2022
Glad to hear that Angela, thank you!
Angela Schnell
- 06-05-2021
I absolutely love your tribute to Van Gogh! It is very enjoyable can learning about Van Gogh! I can never get enough of him and other impressionists of his time and today! I love trying to reproduce his works myself! Someday I would hope to visit and gaze upon his works myself!