Why did the red paint in Van Gogh's works fade?
The
previous blog
showed that red paint in Van Gogh's paintings could fade. His paintings as we see them in museums these days may not be like Van Gogh painted them.
Red paint from the cochineal.
One of the red paints that Van Gogh used came from a cochineal. Carminic acid is extracted from this insect to make the natural dye carmine. Van Gogh ordered his red paints from paint grinders like
Pére Tanguy
in Paris. Unfortunately this natural red paint is sensitive to light and loses its bright red color.
What color did Van Gogh's irises originally have?
Van Gogh in a letter to Emile Bernard in May 1888:
"...that sea of yellow flowers with a line of purple irises,.."
Since purple is a combination of blue and red, and red fades.. we get blue
irises
!
What about the colors of hand-painted replicas?
We try our best to paint van Gogh's masterpieces as close to the originals.. as they appear now. Thanks to color stable synthetic oil paints these days we don't have to worry about deteriorating colors like in van Gogh's time.
Are you interested to see Van Gogh's famous
Irises
painting with purple flowers as van Gogh may have seen them? We're happy to experiment and paint them purple for you.
You may also like to read:
Your Daily Dose of Van Gogh
What did Vincent van Gogh write on this day?
Find out in your
FREE Van Gogh e-book
.
Hundreds of questions answered by Van Gogh himself!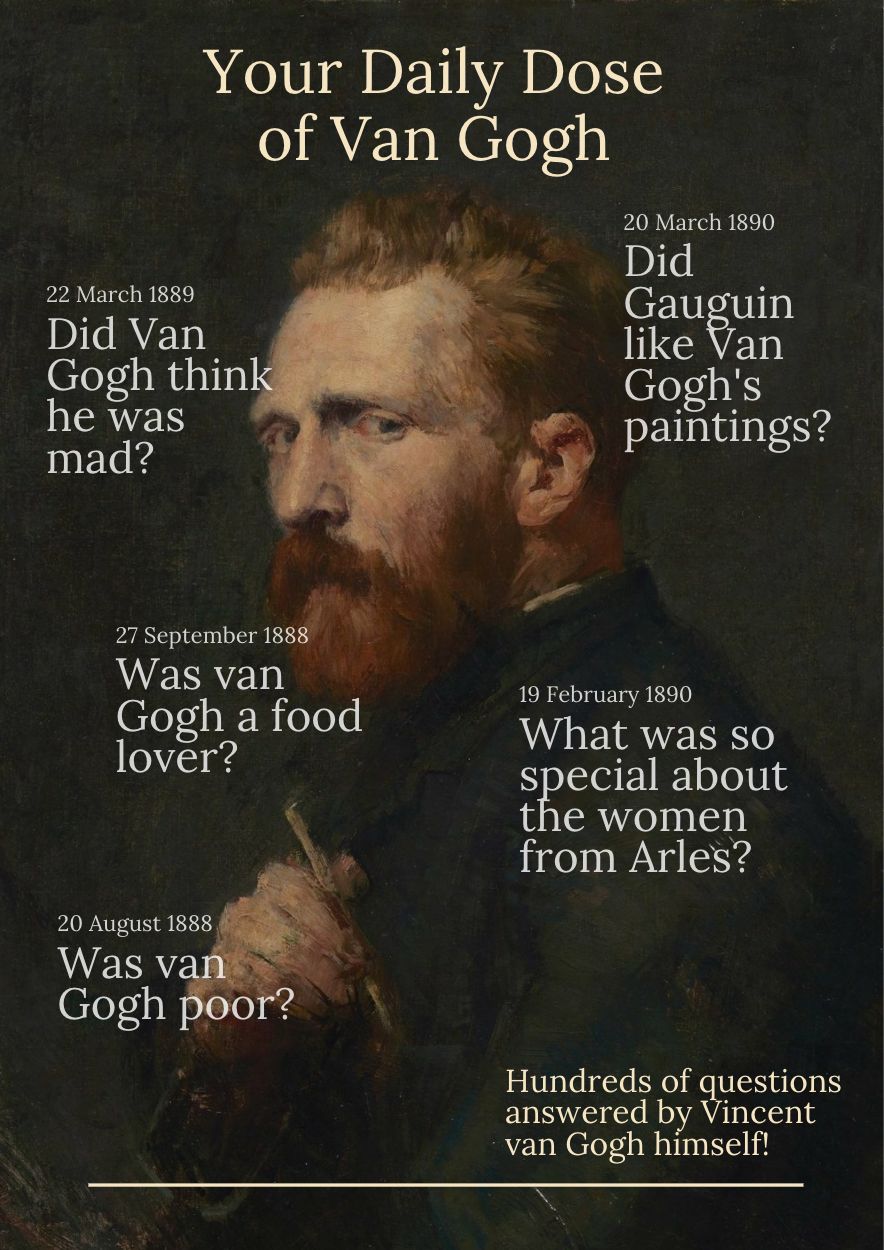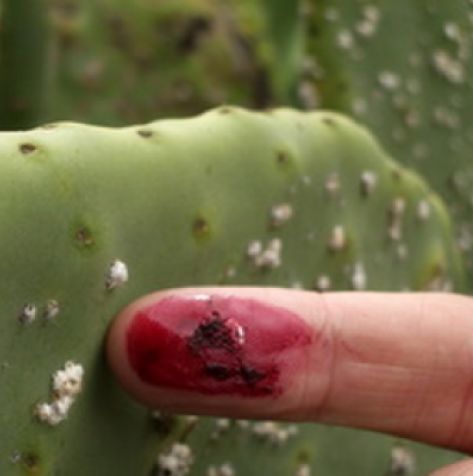 Cochineal insects can be found on prickly pear cacti.
Even on Tenerife some Van Gogh can be discovered :)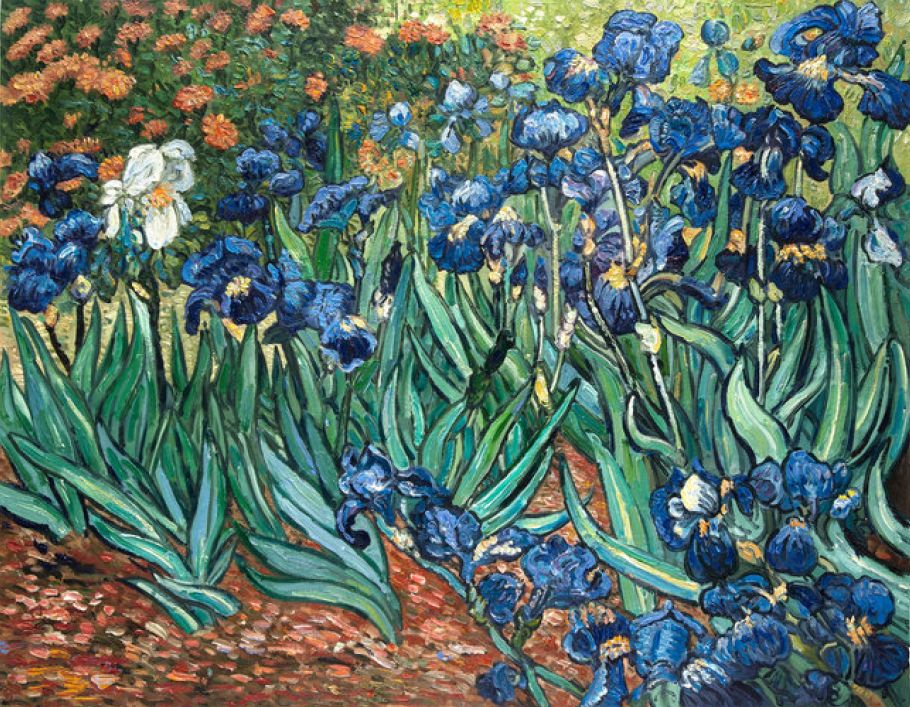 Our hand-painted replica of Van Gogh's.. blue
irises
.