Why did Van Gogh not paint Roman remnants?
In Arles and in Saint-Rémy the influence of the Romans is still around you. Everywhere. Impressive arenas, churches, arches, chapels.. Why did van Gogh not paint these beautiful Roman remains?
Roman pillars in the background of the Cafe Terrace!
In video on this page (from minute 2.26, subtitles available whe switched on) you can see roman pillars in the background of the actual Cafe Terrace in Arles. Not a glimpse of them in the painting though.
A huge Roman arch near the asylum!
At a stone's throw from the asylum in Saint-Rémy is a huge Roman arch. You can't miss it. Why did he not even mention this amazing ancient construction in his letters?
What did Van Gogh write about the Romans?
Thanks to his letters we know what Van Gogh actually thought. He didn't write much about the Roman remnants. Did Vincent not like them? The way he wrote about the door of the Roman Catholic church of St Trophime in Arles leaves no doubt..
On 21 or 22 March 1888 Vincent van Gogh wrote to Theo:
'There is a Gothic portico here, [...] the porch of St Trophime. But it is so cruel, so monstrous, like a Chinese nightmare, that even this beautiful example of so grand a style seems to me to belong to another world, and I am as glad not to belong to it as to that other world, [...] of the Roman Nero'
Beauty is in the eye of the beholder.
Olive trees
made Vincent van Gogh nearly too emotional to paint them. He loved sunflowers. And peasants. And Wheat Fields.
Thatched roofs
. Just not Roman remnants.
Your Daily Dose of Van Gogh
What did Vincent van Gogh write on this day?
Find out in your
FREE Van Gogh e-book
.
Hundreds of questions answered by Van Gogh himself!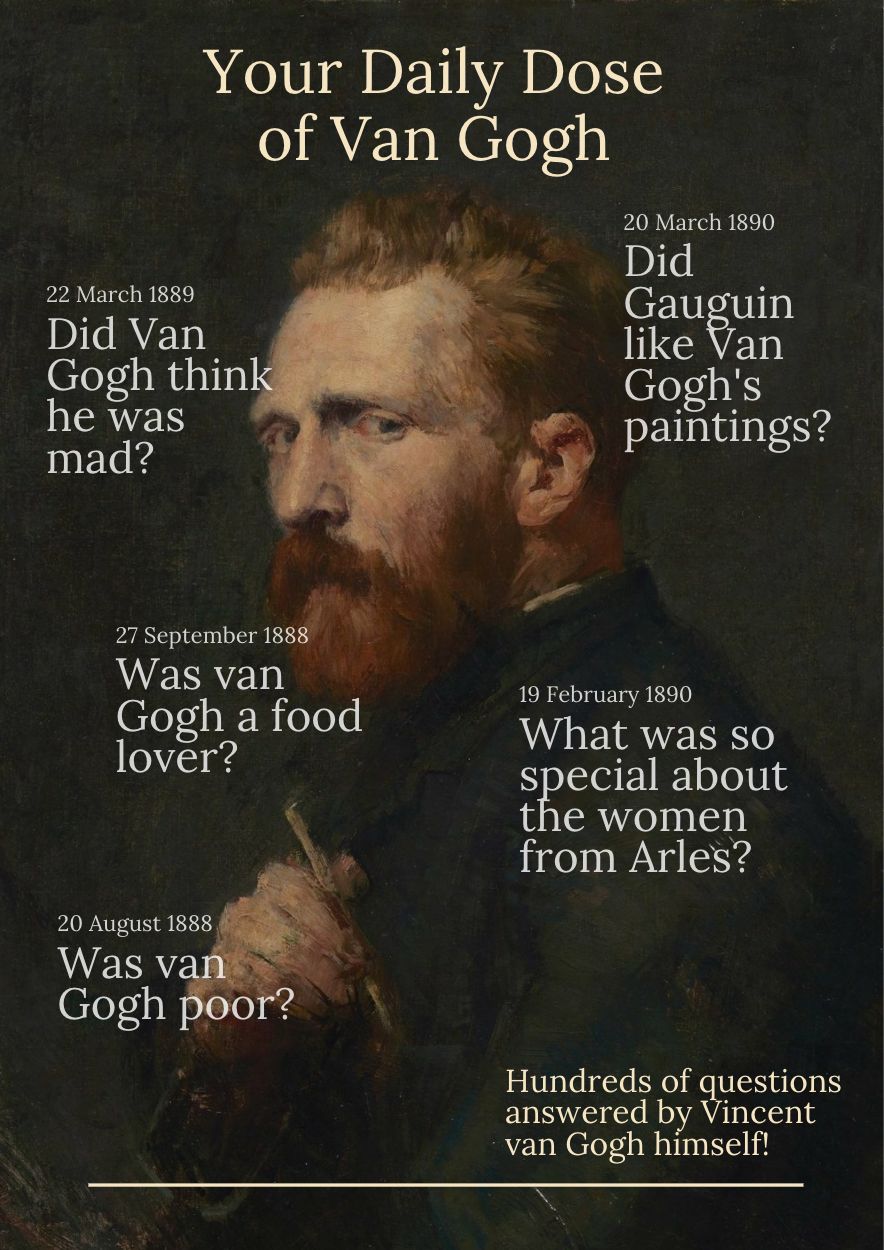 Roman pillars in the background of the Cafe Terrace!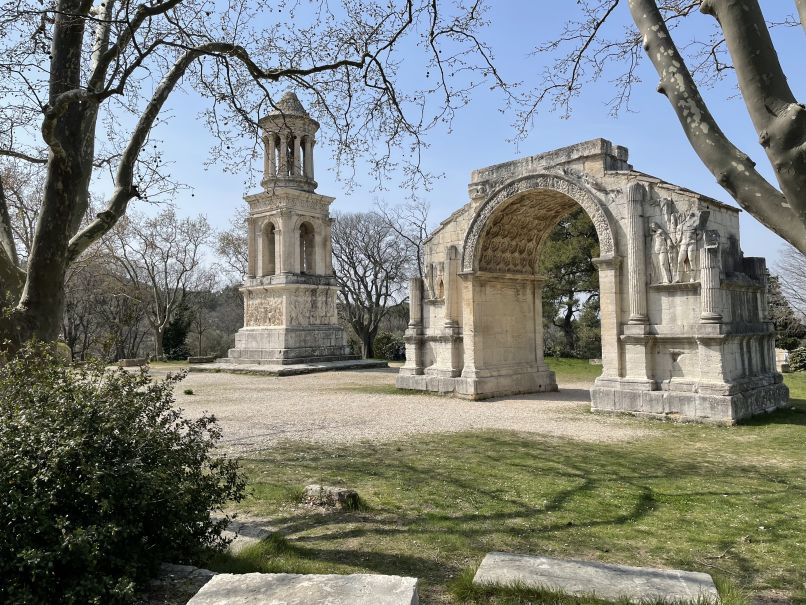 Roman arch near the asylum in Saint Remy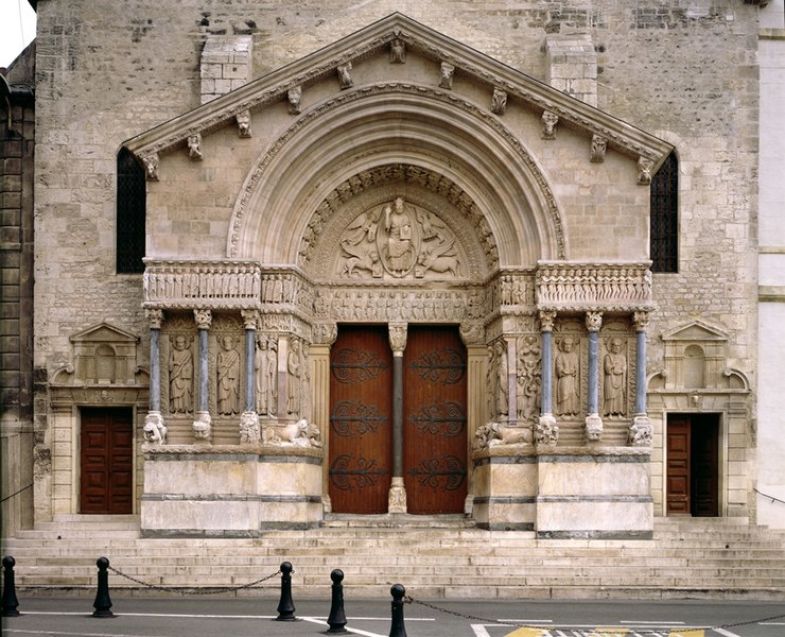 The 'monstrous' Roman Catholic church of St.Trophime in Arles