Why did Van Gogh take painting lessons in Antwerp?
Vincent van Gogh learned to draw from antique sculptures at the art academy in Antwerp in 1886. A reason he wanted to enroll painting classes from Charles Verlat was the cheap access to models to paint.
136 yeas ago, between 12 and 16 January 1886,
Vincent van Gogh wrote to Theo from Antwerp:

"At the moment I've left 5 paintings — 2 portraits, 2 landscapes, 1 still life — with Verlat's painting class at the academy. I've just been there again, but each time I haven't found him there. But I'll soon be able to let you know how that turns out. And I hope to arrange it so that I can paint from the model at the academy all day, which would make it easier for me, since the models are so awfully expensive that I can't keep it up."

Still Life with Bible
Nuenen, 1885
Oil on canvas
65,7 x 78,5 cm
Van Gogh Museum, Amsterdam

You may also like to read: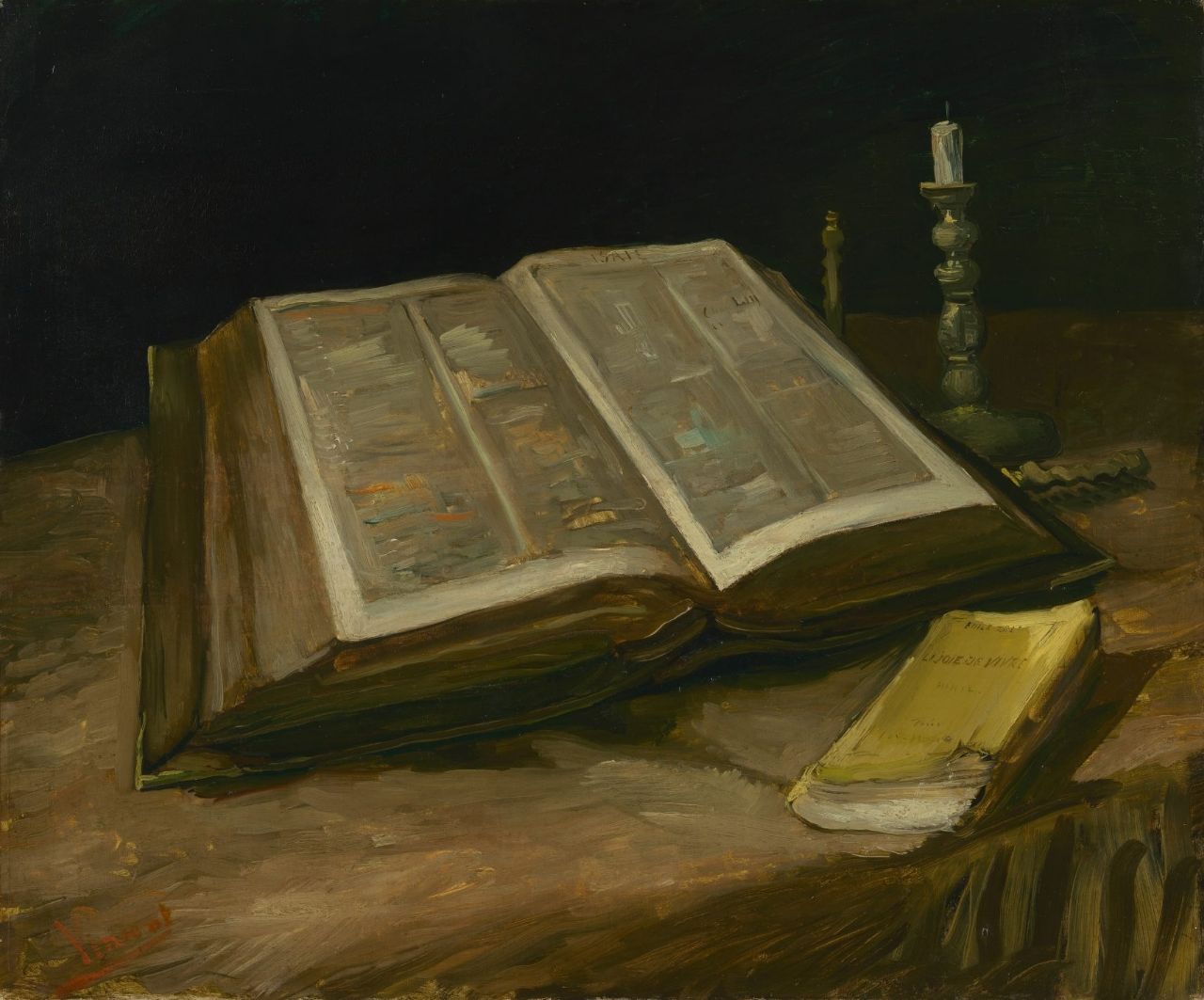 Van Gogh's 'Still Life with Bible'
Your daily dose of Van Gogh.
<< previous
|
next >>