Did Gauguin visit Van Gogh in hospital?
Vincent van Gogh cut off his ear in Arles on 23 December 1888 and slept in the Yellow House that he shared with Paul Gauguin. Gauguin did not return home but slept in a hotel. He declared Van Gogh had threatened him like an aggressive madman.
Van Gogh was brought to a hospital the day after and asked Gauguin to visit him, but instead Gauguin took the train to Paris and they never saw each other again. They have written each other several letters afterwards.
Today 132 years ago, between 10 and 13 November 1889,
Paul Gauguin wrote to Vincent van Gogh from Le Pouldu,
"My dear Vincent, I received your letter the other day and I'm pleased to see that you're recovered (if it's not forever) at least for a long time: a time during which you're going to be able to work. No, I wasn't able to see your latest canvases, having been in Brittany for a long time, but De Haan, the Dutchman who is with me, received a letter from a friend telling him that your new canvases were really something very artistic and more imaginative than the others."
A few months before Van Gogh had finished his now famous Starry Night.
Starry Night
Saint-Remy, 1889
Oil on canvas
73 × 92 cm
Museum Museum of Modern Art, New York
You may also like to read: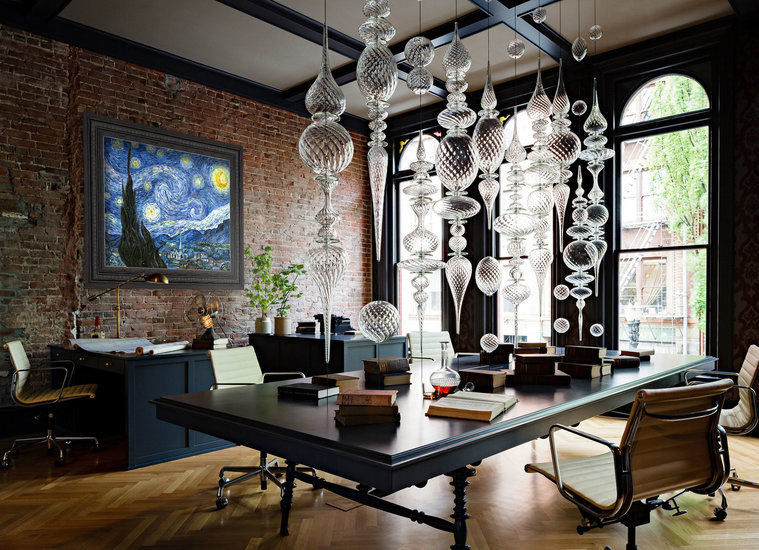 Our hand-painted reproduction of Van Gogh's '
Starry Night
'
Your daily dose of Van Gogh.
<< previous
|
next >>