What made Van Gogh such a good writer?
Vincent van Gogh's letters are enjoyed by many people and are often recognized as a form of art. Van Gogh's creative mind gives insight into his intense and sensitive nature. His raw talent to write things down beautifully combined with his endless reading of literature developed his writing style that makes it so attractive to discover his life, his passion and his worries.

'The Novel Reader' showing a yellow book is Vincent's homage to modern French literature; paperbacks had yellow covers.
Today 133 years ago, on or about 12 November 1888,
Vincent van Gogh wrote to his sister Willemien from Arles:

"I've now also painted a woman reading a novel. Abundant very black hair, a green bodice, sleeves the colour of wine lees, the skirt black, the background completely yellow, library shelves with books. She's holding a yellow book in her hand."

The Novel Reader
Arles, 1888
Oil on canvas
73 x 92 cm
Private collection

You may also like to read: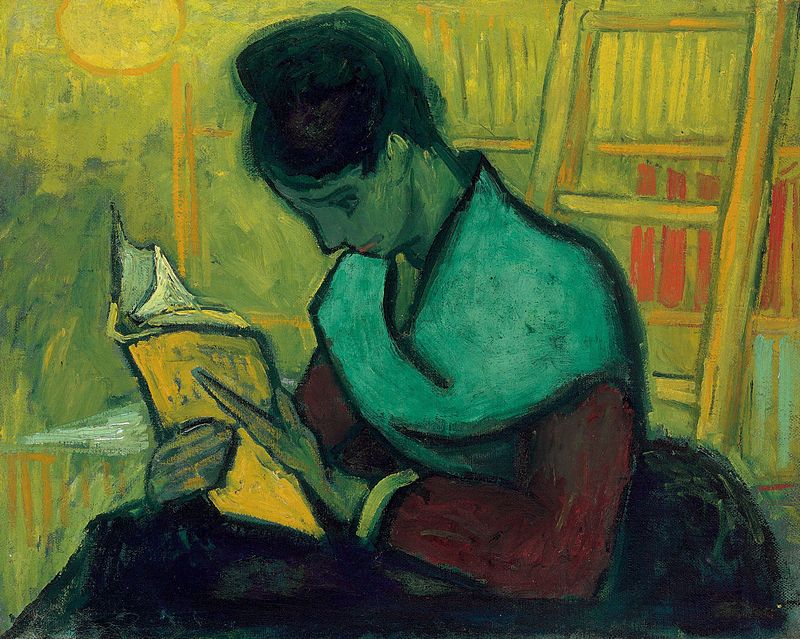 Van Gogh's 'The Novel Reader'
Your daily dose of Van Gogh.
<< previous
|
next >>