What did Van Gogh do with his ear?
After Vincent van Gogh had cut off his ear in Arles on 23 December 1888, he brought it to a prostitute in a brothel. This is probably the brothel that Van Gogh and Gauguin regularly visited, also to paint there. The next day Van Gogh was brought to the hospital after the police found him wounded at home in the Yellow House.
Today 133 years ago, on 10 November 1888,
Vincent van Gogh wrote to Theo van Gogh from Arles:
"I've done a rough sketch of a brothel, and I'm in fact planning to do a brothel painting."
And a week before:
"Now something that will interest you - we've made some excursions in the brothels, and it's likely that we'll eventually go there often to work. At the moment Gauguin has a canvas in progress of the same night café that I also painted, but with figures seen in the brothels. It promises to become a beautiful thing."
The Brothel
(Le Lupanar)
Arles, 1888
Oil on canvas
33 x 41 cm
Barnes Foundation, Philadelphia
You may also like to read: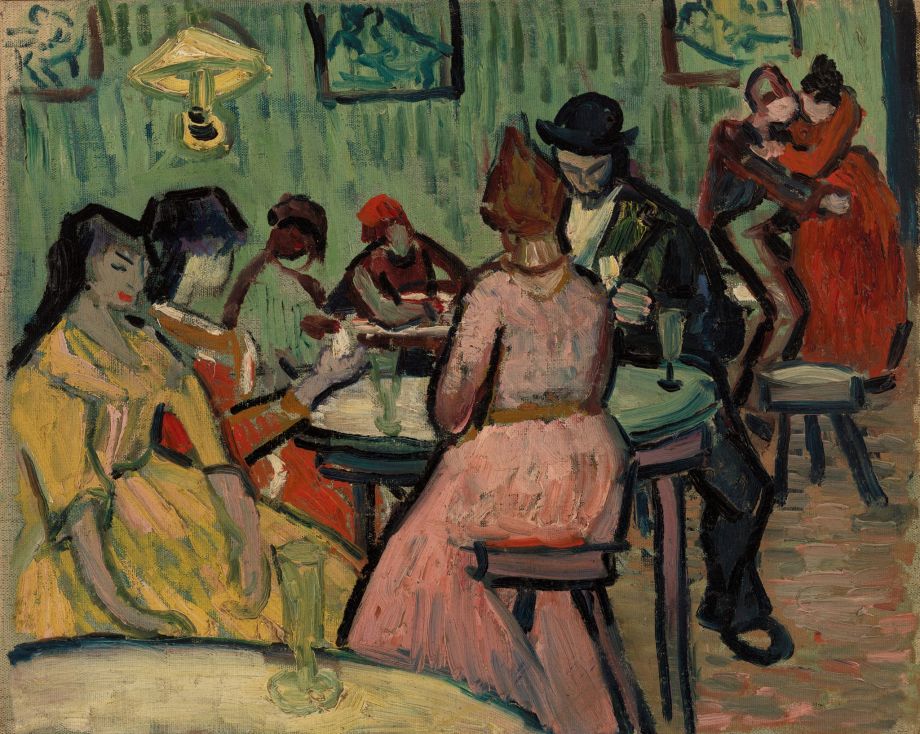 Van Gogh's '
The Brothel
'
Your daily dose of Van Gogh.
<< previous
|
next >>